McGuire 'Saga' A Sad Reflection Of Today's Media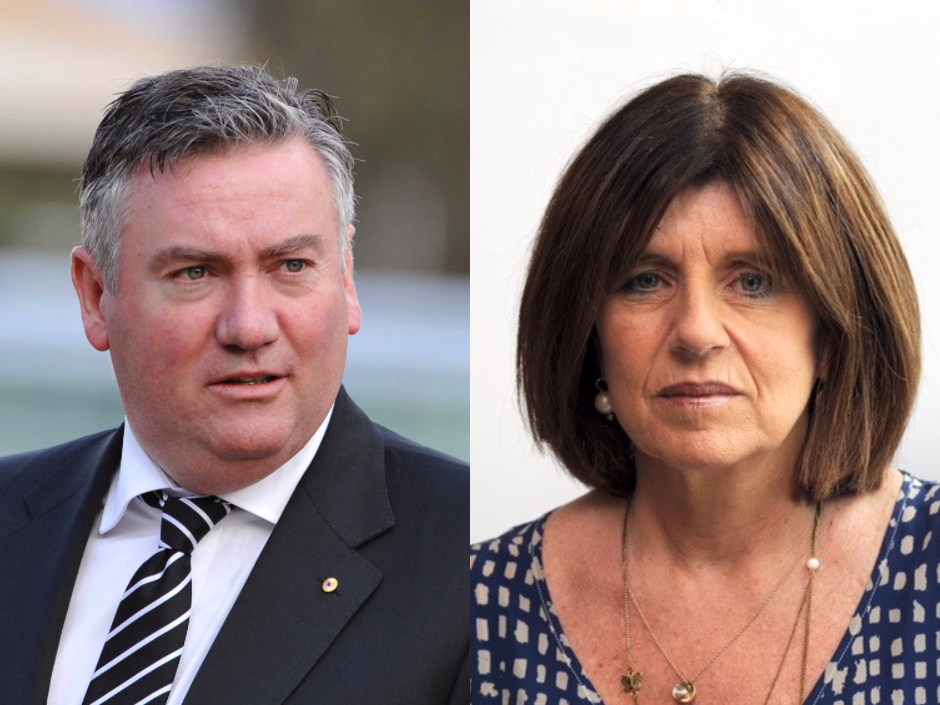 As Melbournians browse through newspapers, websites, and television news programs this week, you can't help but wonder what's going through their minds.
In just 11 days time, the country will hold a federal election – one which, arguably, is as important as any other in recent memory. Make no mistake, the political turmoil seen in this country since late-June 2010 is a stain on our nation's history. Five Prime Ministers in six years, of which just two were voted in by the people, has seen voters lose much confidence in each of the two major political parties. The country is crying out for stability and a leader they can be proud of. However, that's not the main talking point around the water cooler.
The country is struggling through freak weather conditions in the eastern states, housing affordability across the nation is as bad as it's ever been before, and overseas, there's been mass shootings in America, extreme soccer hooliganism in Europe, and the continued bloodied war in the Middle East. However, these too aren't the main talking points around the water cooler.
No, this week Melbourne has once again turned its collective attention to football, and sure enough, it's another off-field incident stealing the headlines.
For those living under a rock, the incident in question is a series of comments made by Eddie McGuire, James Brayshaw and Danny Frawley eight days ago, in relation to football journalist Caroline Wilson's involvement in next year's ice water slide, as part of the now annual MND Big Freeze event at the MCG. The comments, which suggested $50,000 would be donated should Wilson stay under water, have sparked a media frenzy in the last 48 hours and it doesn't look like ending any time soon.
Over the past two days, it seems like almost every sports reporter, news anchor, social commentator, politician, psychologist, extreme feminist (but not all feminists) and community do-gooder has weighed into the debate, providing their oft biased opinions which are full of hidden agendas. These people – many of which are acting like genuine idiots – have seen an opportunity to get their name published and jumped at it.
There's been links made to Australia's domestic violence epidemic, claims of sexism and links to violence against women, and calls for McGuire to resign from his position as Collingwood Football Club President and/or his various roles within the media. Quite frankly, all of this is just an absurd over-reaction.
There's no doubt that the comments made by McGuire, Brayshaw and Frawley, were careless in nature and requiring of a formal apology to Wilson. Nobody should hear themselves spoken about in that context and Wilson has a right to be offended. However, there was certainly no intent (to harm) or malice involved and anyone who has listened to the audio and claims otherwise is kidding themselves. In my opinion, there is no doubt that McGuire was referring to Wilson the journalist, not Wilson the woman. Don't forget all the times she's tried to target others…
Just like Wilson, McGuire divides opinion. Whether you love him or hate him though, one must respect the amazing work he has done for football, charity, and the city of Melbourne. He's a wise man and a very good operator. While his comments were inappropriate, let's not crucify him for a careless slip of the tongue which has been taken out of context. The extreme feminists attempting to link this to violence against women or gender equality are, quite simply, doing far more harm than good. Their comments are inflammatory, ill-informed and are not the right way to address a serious issue within the community. Stop making this something it's not.
If you want to highlight the issue? By all means, do so. It needs attention. However do so using the alarming crime statistics, not some comments from a well known media identity which have been taken out of context.
The AFL has come out strong in defence of Wilson and publicly criticised McGuire for the remarks. In the eyes of some, this strong stance has seemed somewhat uncalled for, however given the timing, and its focus on growing female participation, I think it's completely understandable. The AFL had no choice, as above all else, it has to protect its brand. It's very vocal in its wish for stronger female engagement in the game and seeing the comments made against football's most prominent female journalist just couldn't be tolerated. 
While McGuire's comments were certainly inappropriate, and some may question the motive behind Wilson only speaking publicly about the issue some six days after it occurred, the biggest debacle of all this has been Melbourne's irresponsible, attention-seeking media outlets, which yet again have managed to turn something that could have been resolved very quickly, into a long, drawn-out, pointless debate.
Watch the video below…