Offseason Winners & Losers (so far…)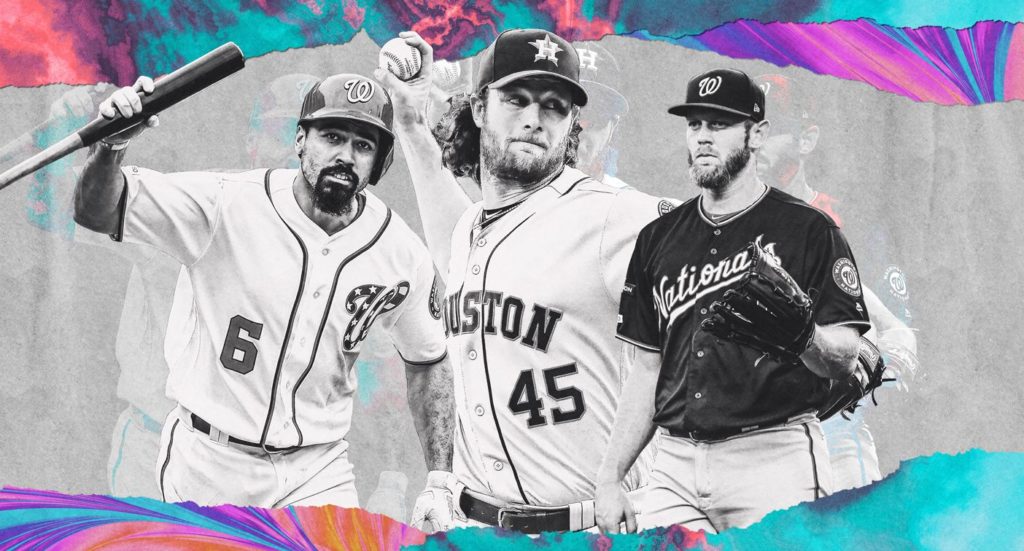 Last winter may forever be remembered by the mega deals handed out to MLB free agents Manny Machado and Bryce Harper, however for quite a long period of time, the other major discussion point was the historically slow market which kept many notable names unsigned until early spring.
Unlike last winter where MLB's hot stove took quite some time to heat up, things have moved along at a rapid pace this time 'round, with many of MLB's biggest free agents finding new homes, or returning to familiar surrounds, prior to the annual change of calendars.
Of the Top 50 ranked Free Agents (as ranked by ESPN), 33 have already inked new deals, of which the potentially resurging Chicago White Sox account for a very significant 15.2%.
33 of MLB's Top 50 ranked Free Agents have been signed by MLB teams.

Where have they gone?

5, White Sox
4, Braves
3, Brewers
2, Yankees
2, Nationals
2, Angels
2, Twins
2, Phillies
2, Diamondbacks
2, Blue Jays
2, Reds
1, Cardinals
1, Tigers
1, Rangers
1, Red Sox
1, Mets

— Dan (@DanClarkSports) December 28, 2019
The Atlanta Braves (four) also feature prominently, as they look to return to the postseason after a strong 2019 campaign.
While the White Sox and Braves have been some of the offseason's early winners, there are quite a few other ballclubs which have been surprisingly stagnant and alternatively, find their names firmly entrenched in the offseason's early losers list.
Offseason (so far)

WINNERS
✓ Braves
✓ White Sox
✓ Yankees
✓ Angels

LOSERS
✖️ Dodgers
✖️ Cubs
✖️ Red Sox
✖️ Astros
✖️ Brewers
✖️ Twins
✖️ Padres

— Dan (@DanClarkSports) December 28, 2019
WINNERS
Atlanta Braves
While Dallas Keuchel and Julio Teheran won't be returning, the Braves have re-signed Chris Martin, Darren O'Day, Tyler Flowers and Nick Markakis – all on relatively low risk deals. They've also added rotation and bullpen strength in Cole Hamels and Will Smith. The key now is re-signing Josh Donaldson.
Chicago White Sox
Things are looking up for the White Sox. Not only do they have one of the more exciting farms in baseball, they suddenly look competitive in 2020 with the additions of Dallas Keuchel, Gio Gonzalez, Nomar Mazara and Yasmani Grandal. Jose Abreu also accepted a qualifying offer and signed a 3-year contract, keeping him in the windy city for the foreseeable future.
New York Yankees
Like the Yankees of old, they set their sights on their man and went all-in to get him – that man, is arguably the best pitcher in baseball, Gerrit Cole. His 9-year deal not only significantly boosts the Yankees rotation, but it also takes him away from one of their most likely challengers – the Astros. Veteran outfielder Brett Gardner is also returning after agreeing to a 1-year deal. Departing The Bronx are Dellin Betances, Didi Gregorius and Austin Romine, and while all key contributors in the past, can easily be covered by one of baseball's strongest rosters.
Los Angeles Angels
Anthony Rendon is heading to the Angels after inking a 7-year deal – that itself is a big win for a team which now has one of the most dangerous lineups in baseball (adding to Mike Trout, Shoehi Ohtani, Albert Pujols, etc.). The rotation however remains a work in progress and must be boosted. Dylan Bundy joins after a frustrating career in Baltimore and will add some reliability at the back of the rotation, while Julio Teheran will also add some strength. A genuine ace is required though, if this team is going to challenge the power of the AL's best.
LOSERS
Los Angeles Dodgers
Countless regular season wins and multiple recent World Series appearances are just not enough to keep Dodgers fans content anymore – this team needs to win it all before the window closes. This offseason, though, has been a stagnant mess so far. While other rivals are getting stronger, the Dodgers have only added the overrated and inconsistent Blake Treinen. They've also lost Hyun-Jin Ryu, Rich Hill and Yimi Garcia. With most of the major free agents now off the board, the Dodgers look like heading into the 2020 season weaker than they were in 2019 – and that certainly won't please the restless natives.
Chicago Cubs
Across town the White Sox are thriving, yet for the Cubs, not much is happening at all. They've lost the services of Cole Hamels which will weaken their rotation, while they're unlikely to re-sign outfielder Nick Castellanos. The only two additions of some note thus far have been mediocre relivers Dan Winkler and Ryan Tepera. This offseason is hardly screaming success.
Boston Red Sox
The Red Sox's inactivity is screaming, "We know the Yankees are better than us!" – and they're not in it to win it. What's surprising though, is the inability or unwillingness to shed money, something many expected to occur this winter. J.D. Martinez exercised his option and Mookie Betts is not actively being shopped. Surely the powers that be at Fenway don't truly think the current roster is going to push the Yankees? The rotation is injury-prone and aging, and there's just not enough depth in the organization to cover that. Puzzling.
Houston Astros
Losing the World Series hurt – especially heading into the 7th inning of Game 7 (at home) ahead 2-0. The offseason has only brought more pain though, with the departures of Dallas Keuchel, Wade Miley and Jake Marisnick. Joe Smith and Martin Maldonado are both returning on 2-year deals, however there's really not much else to report for a team still expected by many to be a challenger again in 2020.
Minnesota Twins
There's no doubt the Twins have been busy this offseason, with the additions of Rich Hill, Homer Bailey, Tyler Clippard and Alex Avila. However, this screams of the mid-decade Orioles who inked guys to short-term deals that rarely worked out. I can see this happening again in Minnesota. They've also lost Jonathan Schoop, Kyle Gibson, Martin Perez and C.J. Cron – all four of which added value at times in 2019. While still – likely – the team to beat in a weak AL Central division, they better watch their backs as the White Sox are charging…