Nathan Walker Poised for Long-Awaited NHL Return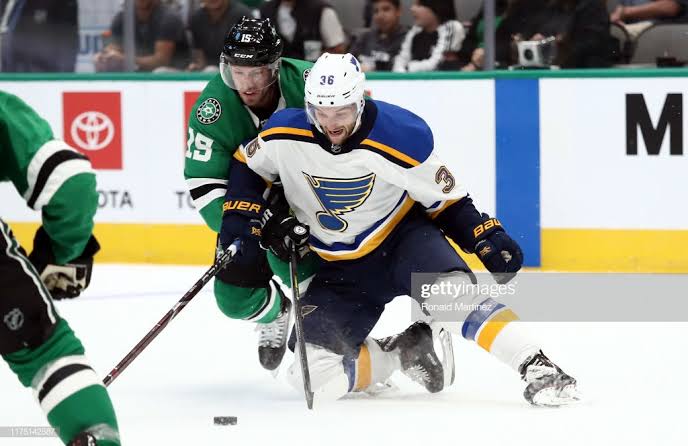 Trailblazing Australian ice hockey phenom Nathan Walker is poised to see National Hockey League (NHL) action for the first time in more than 12 months, after being called-up by defending Stanley Cup champions, the St Louis Blues, earlier this week.
This latest opportunity comes on the back of a hot start to the 2019-20 season by the 25-year-old, who first fell in love with ice hockey while growing up in southern Sydney's Sutherland Shire. The speedy left winger, who became the first Australian to play in the NHL in October 2017 while with the Washington Capitals, has scored 12 times and collected 22 points with the American Hockey League's San Antonio Rampage this season – a tally bettered by just three other skaters.
With the Blues' forward department ravaged by injury, Walker's hot start couldn't be more timely. Speaking of the call-up, Blues head coach Craig Berube praised his work ethic and style of play, and was excited to see what he could add to the team.
"Walker had a real good (Blues) camp. Energy. Feistiness. The skating, forechecking, lot of good stuff. He's doing a great job in the American League. I think he's leading the league in scoring down there. He's the type of guy that we can use. We'll get him in there. We'll see how it goes. But we'd like to use him and see what he can do up here."
After bouncing around numerous NHL and AHL teams in recent years, including a brief stint with the Edmonton Oilers, Walker's ability to put the puck in the back of the net has improved considerably this season and he's excited about the prospect of finally adding to his 12-game NHL career.
"I think I'm shooting the puck a little more and getting to the dirty areas I guess. Playing with skillful players (in San Antonio), there's a lot of good players on that hockey team. They definitely know how to find your stick when you're in those dirty spots. I think the system we play (in San Antonio), kind of plays into my speed."
Walker
 and his Blues teammates face the Dallas Stars tomorrow, with puck drop at 12:30pm AEDST.