Opinion: Some Thoughts on Mike Trout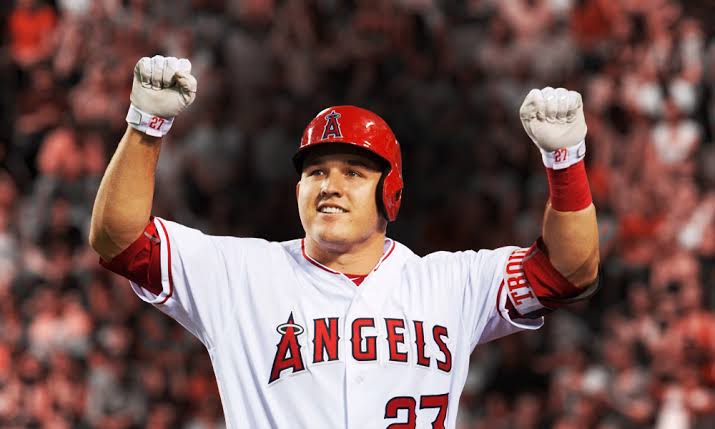 Not that there was ever really any doubt, however Mike Trout last night further etched his name into the history books and confirmed his status as the best baseball player in the world. By the time he is done, who knows, he may have even become the best ever…
Upon announcement of his name as winner of the 2019 American League MVP Award, Trout secured his third MVP honor, becoming just the 11th player in history to win the award at least three times. Only Barry Bonds has more.
3 x MVP Award Winners
7 – Barry Bonds
3 – Mike Trout
3 – Albert Pujols
3 – Alex Rodriguex
3 – Mike Schmidt
3 – Mickey Mantle
3 – Yogi Berra
3 – Roy Campanella
3 – Stan Musial
3 – Joe DiMaggio
3 – Jimmie Foxx
The win also marked Trout's seventh top-two finish in American League MVP voting out of eight full seasons as a Major League player. He is the only player in history to earn seven top-two placings in a span of eight seasons.
It's certainly worth pausing and reflecting for a moment, to fully appreciate the fact that this man will enter the 2020 season as just a 28-year-old, with likely more than half his MLB career ahead of him. What he has achieved in such a short amount of time is truly remarkable, and if he can prolong his career into his late-30s, by the time he's finished the feats of no other player in history may match his.
Unanimously regarded as the greatest player of his generation, Trout continues to pad a bulging resume which is currently unrivaled. Since making his big league debut in July 2011, his list of honors over an eight year span is truly staggering.
Mike Trout's Honor Role
3 x American League MVP
8 x MLB All-Star
7 x Silver Slugger Award
2 x All-Star Game MVP
2 x American League Hank Aaron Award
2012 American League Rookie of the Year
2012 Wilson AL Defensive Player of the Year
These feats, collectively, come on the back of more than 1,300 hits, almost 300 home runs, 200 stolen bases and a career OPS of exactly 1.000.
Despite missing 28 games during the 2019 season, including the Angels' last 19 with an injured right foot, the 355 points Trout received in this year's MVP voting were enough to edge out the Astros' Alex Bregman on 335. Athletics shortstop Marcus Semien finished third on 228.
Mike Trout's MVP Season
8.6 fWAR
1.083 OPS
45 Home Runs
27 Doubles
104 RBI
While it certainly was a fair number of games on the sidelines, writers and fans alike generally agreed that Trout's form in 2019 was as good as any other season before it,  and he was a worthy winner of the award – the man himself agrees, too. When asked on MLB Network if he thought this recent season was his best yet, he said:
"This was my most consistent at the plate. I felt kinda good all year." 
Speaking on his career to date – and yet another major award – Trout added:
"My career so far, it's gone by so fast, been unbelievable. All the hard work. Can't do it without my teammates, my coaches, all the guys who helped on my path, my wife, my family. It means a lot to me."
Shortly after this latest win, the ever-classy and highly respected outfielder took to Twitter to thank all of those who have helped him along the journey.
I am grateful to have coaches, teammates, family & a wife who continue to support me so I can play the game I love. To be acknowledged alongside such great competitors like Alex and Marcus is an incredible feeling… I'm truly humbled.

Thank you 🙏🏼

— Mike Trout (@MikeTrout) November 15, 2019
While Trout's place on top of the MLB throne is undisputed, and has been for quite some time now, there is still one achievement frustratingly missing from what has been an incredibly fulfilling career to date – postseason success. Despite all of his individual achievements, his sole postseason splash came back in 2014 when the Angels were unceremoniously swept by a red-hot Royals outfit in the ALDS. That failure still haunts him, no doubt, and like many great athletes before him, some writers (not this one I must stress) will continue to point to this omission in an attempt to detract from his individual greatness.
With Joe Maddon now in town though, a wise Manager who both demands and has experienced success, that may change soon. The Angels are a big market team with potentially big money to play with, and while the current roster certainly needs some improvement, there are still some key pieces surrounding Trout (i.e. Ohtani) that with some bolstering could soon help them return to October baseball. If and when that occurs, I fully expect Trout to up his game to an even higher level as he looks to silence the diminishing number of detractors he still has.