Ravens Draft Review – Pick By Pick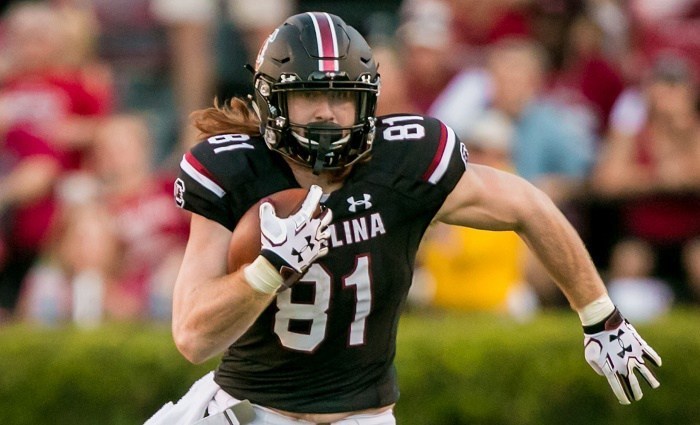 Ozzie Newsome is both a legendary player and General Manager, and he is further enhancing his reputation by making the absolute most of his last draft. He's been wheelin' and dealin', and is doing a ton to create a positive future for this Ravens franchise.
Below you will find my review of his haul this past week – let's get started…
Pick 25: Hayden Hurst (TE, South Carolina)
Height: 6'5
Weight: 250 pounds
40-yard dash: 4.67
Vertical: 31.5
His combine numbers speak for themselves. This guy is a physical specimen and the perfect style of tight end for this Ravens' offense. Hurst came of out of high school and was drafted by the Pittsburgh Pirates to be a pitcher. After his baseball career fizzled out he decided to give it a try in college football. He walked on at the University of South Carolina and made an immediate impact, and even started a game his freshman year. In 2016 Hurst really came into his own breaking South Carolina records for receptions and yards from a TE. He continued his form by making all SEC honors last year. His size, speed and soft hands make him a mismatch for corners and linebackers. This is a good pick and typical of Ozzie to try to get the TE of the future in his last draft.
Pick 32: Lamar Jackson (QB, Louisville)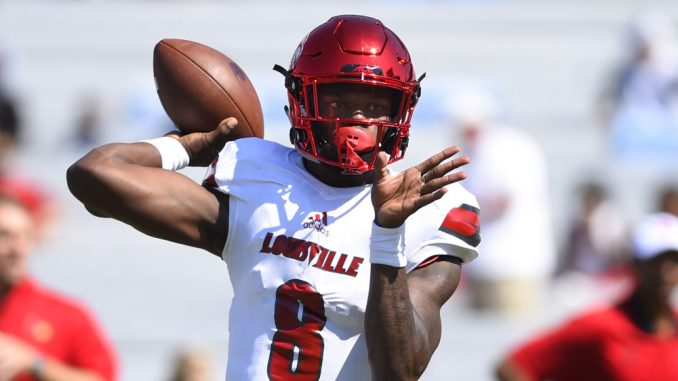 Height: 6'2
Weight: 216 pounds
Lamar Jackson is one of the most electrifying players coming out of this year's draft. The Louisville QB has drawn comparisons to Michael Vick and has all the attributes to be must-watch television soon. He has top level arm strength, fast and as elusive as any player in the draft. The former Heisman winner is now the heir apparent to Joe Flacco. Jackson is more than likely going to sit behind Joe for a year or two then take over. It will be interesting to see if Jackson's game translates to the next level given some of his struggles with reading defenses. This pick marks a key shift in the Ravens future and it will be fascinating to see how Harbaugh and this coaching staff grooms him.
Pick 83: Orlando Brown (OT, Oklahoma)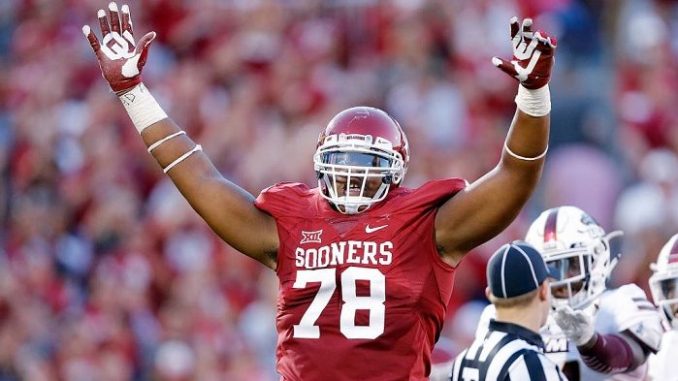 Height: 6'8
Weight: 345 pounds
40-yard dash: 5.85 seconds
Vertical: 19.5 inches
Bench Press: 14 reps
This guy is absolutely immense, the son of former Ravens tackle Orlando "Zeus" Brown has a very high upside. He was the star of the Oklahoma Offensive Line that helped Baker Mayfield with this year's Heisman. Coming out of college he was touted as a guaranteed first round pick, but an extremely poor showing at the combine allowed him to fall Baltimore in the third round. I think this pick is absolute robbery. Despite his lack of athleticism, he proved that he can play his position at a very high level. He has the potential to be one of the best tackles in the league.
Pick 86: Mark Andrews (TE, Oklahoma)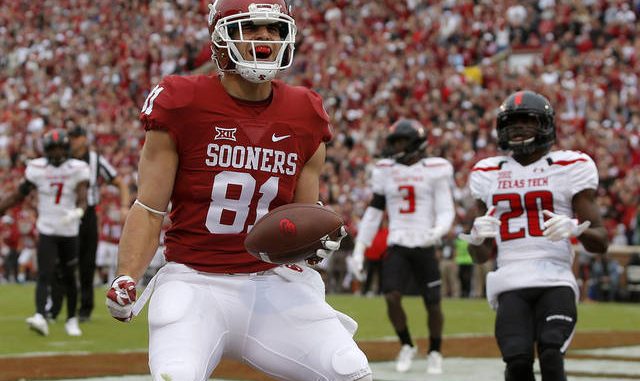 Height: 6'5
Weight: 256 pounds
40-yard dash: 4.67 seconds
Vertical: 31 inchs
Bench Press: 17 reps
I really like this pick, because it plays into the type of TE that works well in a Ravens offense. At Oklahoma he was a production machine, last year he caught 62 passes for 958 yards and 8 touchdowns. His best comparison is to former Ravens TE Dennis Pitta. He is a pass catching tight end that has great hands and is an excellent route-runner. His main downside is that he doesn't love blocking. Despite this expect him to make an immediate impact. It's going to be interesting to see how him and Hurst develop together.
Pick 118: Anthony Averett (CB, Alabama)
Height: 5 '11
Weight: 183 pounds
40-yard dash: 4.36 seconds
Vertical: 31.5 inches
Bench Press: 13 reps
The Ravens added another Alabama corner in Anthony Averett. He has good size and is really quick. He's going to start out as a special teamer with a chance to develop into a very competent NFL corner. He's raw and it is going to be interesting to see if the Ravens can help in develop out of some the bad tendencies he has in coverage.
Pick 122: Kenny Young (ILB, UCLA)
Height: 6'1
Weight: 236 pounds
40-yard dash: 4.6 seconds
Vertical: 36.0 inches
Bench Press: 23 reps
Young is a speedy linebacker that was extremely impressive at UCLA. He was a key part of their defense from the time he was a true freshman. He is a finesse player and there is going to be a learning curve at the next level. He'll be a productive special teamer and could work his way into some packages in the Ravens defense this season
Pick 132: Jaleel Scott (WR, New Mexico State)
Height: 6'5
Weight: 218 pounds
40-yard dash: 4.56 seconds
Vertical: 34.5 inches
Bench Press: 16 reps
Jaleel Scott was a surprise to some being taken in the fourth round, but his size and hands are impressive. Although he lacks elite speed off the line of scrimmage he makes up for that with high level ball skills. He'll have to add to his lanky frame a little bit but look for him to be a favorite deep target for Joe Flacco this upcoming season.
Pick 162: Jordan Lasley (WR, UCLA)
Height: 6'1
Weight: 203 pounds
40-yard dash: 4.5 seconds
Vertical: 34.5 inches
Bench Press: 8 reps
This is one of the more interesting picks in the draft this year from a Ravens stand point. He has a massive upside and showed it at UCLA, in 2017 he caught 69 passes for 1,264 yards and 9 touchdowns. His off the field troubles are in my opinion are a bit over played. He got caught with a fake ID and had some booze on him. The only thing different from him and every other college student in America is that he is a stud athlete thus he gets held to higher standard. The only real red flag is that he had a drop rate of 16%. Hopefully he can grow out of those catching yips and be a productive Raven in the near future.
Pick 190: Deshon Elliot (Safety, Texas)
Height:6'1
Weight: 210 pounds
40-yard dash: 4.58 seconds
Vertical: 36 inches
Bench Press: 15 reps
Deshon Elliot was only a one-year starter at Texas and came out of nowhere to become a Jim Thorpe Award Finalist. He had 6 interceptions and two pick sixes this past season. His physical attributes will limit him at first. He seems to have an eye for the ball and should make an impact on special teams.
Pick 212: Greg Senat (OT, Wagner)
Height: 6'6
Weight: 302 pounds
40-yard dash: 5.38 seconds
Vertical: 26.0 inches
Bench Press: 19 reps
Initially a basketball player at Wagner he turned to Football his Senior year. Senat is a very good athlete but is extremely raw. He will have to fight for a roster spot, but his size and speed will mostly likely secure his spot in purple this off season.
Pick 215: Bradley Bozeman (C, Alabama)
Height: 6'5
Weight: 311 pounds
Bradley Bozeman was the starting center for this years stacked national championship winning Alabama team. His size is exactly what NFL scouts are looking for in a center. Despite his build he lacks the speed and size to be a starting Center in the NFL right now. He is going to have a hard time keeping up with NFL level nose tackles. Look for him to be a backup for the time being.
Pick 238: Zach Sieler (DE, Ferris State)
Height: 6'6
Weight: 290 pounds
This guy is an absolute beast. The only reason he fell to the last round of the draft was because of the lack of competition at Ferris State. He has a rare mix of size speed and strength that are going to help his transition at the next level. I think he is a steal and has potential to be an impact player down the road.