Trumbo Herorics Lead Orioles to Magical Opening Day Win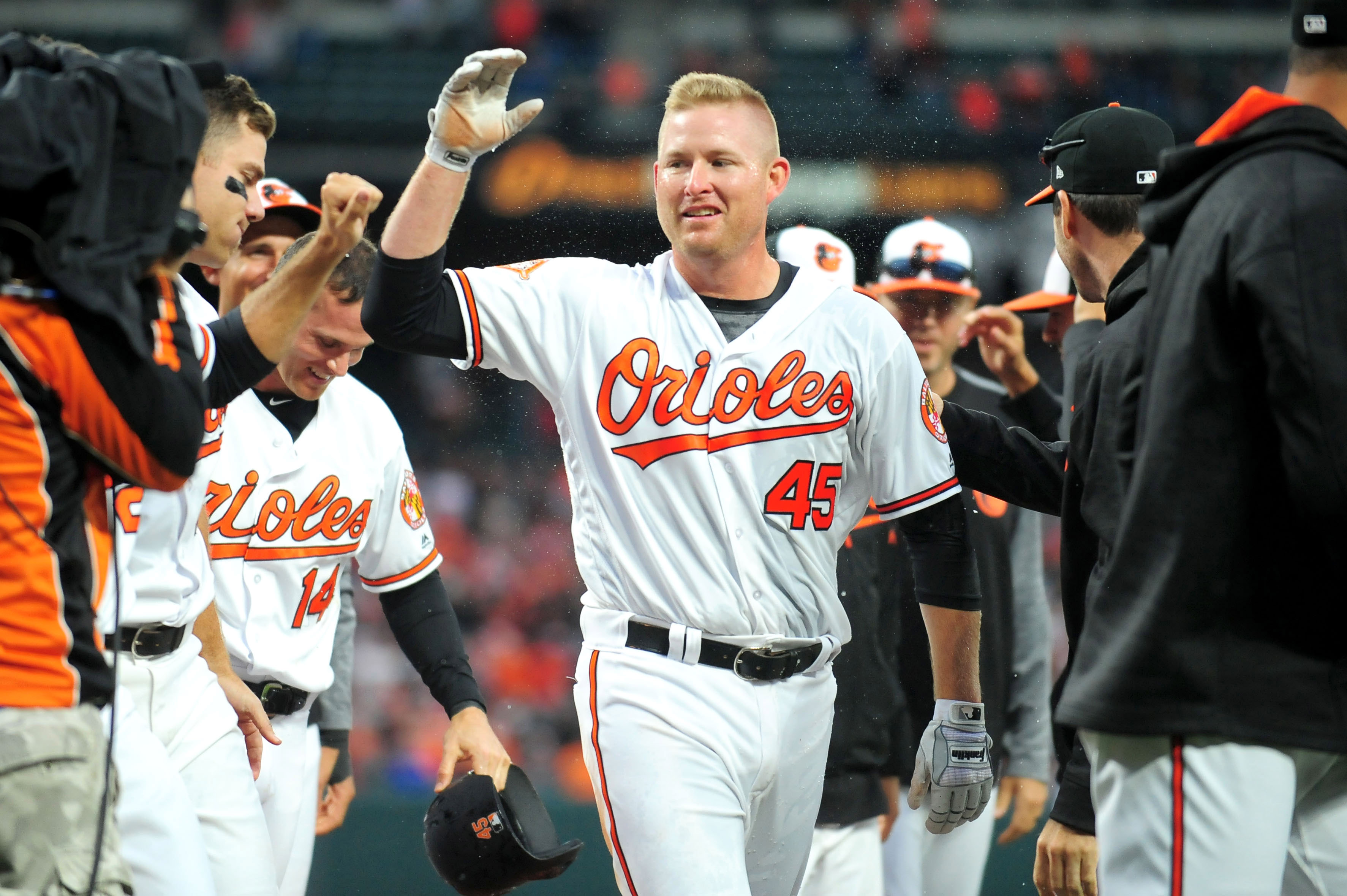 Powered by a Mark Trumbo home run in the 11th inning, the Orioles continued their run of Opening Day success, accounting for the Toronto Blue Jays 3-2. The win sees the Opening Day streak progress to seven, and makes it 14 of the last 17 – pretty impressive.
In front of a electric crowd of 45,667 people, Trumbo's blast ensured an impressive effort from the Orioles' bullpen didn't go wasted. Together, Mychal Givens, Brad Brach, Zach Britton, and Tyler Wilson combined for 5 2/3 scoreless innings of relief, after Kevin Gausman was pulled from the mound one out into the sixth. Gausman walked four and allowed five hits in a solid outing, leaving after Steve Pearce singled to left field. He would ultimately come around to score off Ezequiel Cabrera's two-out double to right field, tying the game at 2-2.
Gausman's outing, while not spectacular, was good enough to keep the O's in front early after Chris Davis and Mark Trumbo each drove in a run with safe hits in the third. He did however experience some control issues in the fifth, walking three, one of which was Kendrys Morales with bases loaded. In total, Gausman tossed 103 pitches, of which just 57 were strikes. While a little rusty, he will be better for the outing.
Offensively, Mark Trumbo lead the way with an RBI double and the walk-off home run. It was an impressive return after a quiet spring. Off-season signing Welington Castillo also had a multi-hit game, going 2-for-4 with a double. Adam Jones and lead-off Seth Smith also doubled early. Pinch-hitting for Smith in the 10th, Trey Mancini http://cialisfrance24.com stayed hot after an impressive spring, singling to center. Manny Machado also hit safely.
It's also worth mentioning Chris Davis' defensive efforts at first base, where he scooped a handful of balls out of the dirt on the night. The most important were on the inning-ending double play in the ninth and on Machado's incredible play in the 11th. These things often go unnoticed, so it's important to acknowledge just how good Davis continues to be there.
The dramatic win was filled with plenty of positives and starts the season off on a bright note. A win, and a series sweep, tomorrow night will keep the locals happy. It's quite possible the Orioles will be battling the Blue Jays for a postseason berth, be it via the division title or a wildcard. Taking two early in the season may well be remembered down the stretch.