Tracking an Orioles Trio Down Under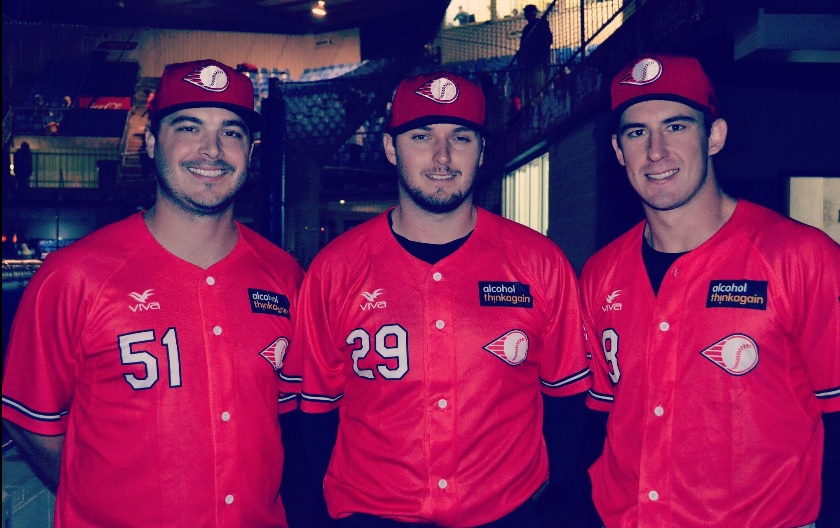 Continuing on an important partnership for Australian baseball, the Perth Heat will once again benefit from the services of three young Orioles prospects during the 2016-17 ABL season, with Will Dennis, Lex Rutledge, and Derek Peterson travelling halfway around the world to enjoy an Australian summer of baseball.
The trio will be looking to bounce back from tough 2016 seasons, which saw each of Dennis and Rutledge serve 50 game suspensions, and Peterson miss it in its entirety through injury.
Dennis, a 23-year-old left-handed relief pitcher, had a solid rookie season in 2015, posting a respectable 4.07 ERA through 24.1 innings of work. After serving the 50-game suspension (illegal substance) at the start of the 2016 season, he returned to appear in four games, posting a 1.29 ERA through 7.0 innings.
Rutledge, also a left-handed relief pitcher who is 25 years old, had a tough rookie season in 2012, posting a 5.79 ERA through 23.1 innings. The 2013 and 2014 seasons however were impressive, posting a sub-3.00 ERA in each, working 56.0 and 57.2 innings respectively. Feeling burnt out and not having his hear set on it, he retired in January 2015. The desire returned though, and in February this year he was reinstated and re-signed by the Orioles. Not long after he was served with a 50-game suspension (illegal substance), however upon return pitched well, posting a 2.70 ERA through 33.1 innings.
Peterson, a right-handed hitting utility player who typically plays first base, third base, or shortstop, spent the 2015-16 season with the Heat as a corner outfielder, hitting .266/.333/.350 with 23 RBI. The 25-year-old played 101 Minor League games through 2014 and 2015 combined, hitting .227/.292/.330 and progressing as high as High A. Peterson's father was the Orioles' Director of Pitching between 2012 and 2016.
You can track the progress of the three O's prospects below throughout the entire 2016-17 ABL season.
Series 1 @ Melbourne Aces
Peterson had a tough series, going 3-17 and striking out four times. His RBI single with two out in Game 3 was one of just a few highlights. Dennis was called upon to record a four out save in Game 3 and did so with ease, striking out two. Rutledge didn't allow a hit in his two scoreless innings of work during Game 4, walking two and striking out four.
Series 2 v Brisbane Bandits
Peterson struggled through the first two games, going a combined 0-for-8, however enjoyed a fruitful Saturday, going 4-for-6 with an RBI across the double-header. Rutledge allowed a run off two walks and a hit while recording three outs in Game 2, however he picked up the win as the Heat offense put up a six spot in the 7th. Dennis picked up a four-out save in Game 2, protecting the win for Rutledge, before earning a win himself in Game 3, retiring just one hitter to close out the top of the 7th before Heat walked it off via a Tim Kennelly single.
Series 3 @ Sydney Blue Sox
Peterson had a tough series, going 2-for-14 with a double and two RBIs, as his average dipped to just .200 on the season. Rutledge gave up a run in the series opener, allowing two hits and two walks through 1.2 innings of work, however bounced back on Sunday in the series finale pitching a scoreless 8th, striking out Joshua Dean. Dennis gave up his first run of the season and took the loss in Game 2 as his radar went off, walking four in just 0.2 innings of work.
Series 4 v Adelaide Bite