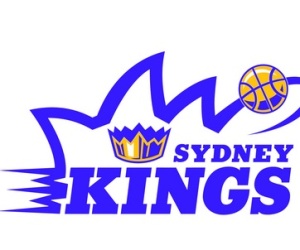 If the National Basketball League had an equivalent to the Los Angeles Lakers of the National Basketball Association, it would be the Sydney Kings. Showtime has come to the NBL!
Josh Childress returns to the Sydney Kings for a second season, or a first season when you think about how much he was injured during the one just gone. Joining him is 2015 NBA Draft pick Marcus Thornton, drafted by the Celtics and stashed in Australia to work on his game for a season.
Defense, rebounding and injuries have been the major concerns for the Kings since they've come back into the NBL. Last season they had Childress, Ben Madgen and Angus Brandt all missing significant portions of the season due to injury. Their rebounding was worst in the league even though they had the league leading rebounder on their team (Childress). Their defense last season had issues in transition and also with staying in front of players on the perimeter.
The Sydney Kings roster for the 2015/16 NBL season is made up of (expected starting five named first):
C: Julian Khazzouh, Angus Brandt
PF: Tom Garlepp, Jeromie Hill
SF: Josh Childress, Dion Prewster
SG: Marcus Thornton, Rhys Carter
PG: Steven Markovic, Jason Cadee
Centres:
Julian Khazzouh returns to the NBL and to Sydney where he has played his whole NBL career, either with the Kings or with the West Sydney Razorbacks or Sydney Spirit. He last played for the Kings, and in the NBL, during 2012. Since then he has been playing in Poland and Lebanon.
Khazzouh is one of the best big men to play in the NBL and the Kings signing him instantly fixes up their rebounding issues. During his last stint in the NBL he finished with 13 double-doubles (points and rebounds) including a huge 20pt, 21rbd game against the Adelaide 36ers and he also managed 54 blocks for the season (average of 2.1 per game).
Angus Brandt will move to the bench and backup Khazzouh this season. The reigning NBL Rookie of the Year will look to build on a fairly consistent last season, his first in the NBL. His best game of the season came right towards the end against Melbourne United, he finished with 16pts, 7rbds and 2blks while shooting 7/11 from the field. For the season he averaged 7.4ppg, 4rpg and shot 49.6% from the field.
Power Forwards:
Tom Garlepp had a great season for the Kings in the one just gone, he was one of the most consistent players for the team. He averaged 13.6ppg, 4.1rpg, 2.3apg and shot 47.2% from the field and 47.4% from the three point line. His best game of the season came against the New Zealand Breakers where he had a statline of 24pts, 7rbds, 2asts and 2blks on 8/11 shooting from the field with 8/8 from the free throw line.
His rebounding numbers dropped a little from the previous season but every other statistical category in the season, he improved and in fact, had career highs.
Jeromie Hill will back him up and he is a player that is a decent shooter from range. He isn't particularly athletic but it's his shooting that will be of most use to the Kings when it comes to stretching the floor. Probably won't see too many minutes this season with Khazzouh, Brandt and Garlepp rotating through the big men spots with Josh Childress.
Small Forwards:
Josh Childress. People originally thought that Childress will be coming to the NBL for a bit of a vacation, how wrong they were. He came, he played, he conquered. His best game of the season came against the Adelaide 36ers where he finished with 36pts, 19rbds, 7asts and 5blks.
On the season he averaged 21.1ppg, 9.2rpg, 4.2apg and 2bpg while shooting 51.1% from the field. His 9.2rpg was enough to have him leading the league in that statistical category. He also only played 18 games and was still in the discussions for the NBL MVP award. He also acted as a great team player and was extremely visible in the media and community, much more than most imports who come to the league.
Dion Prewster will serve as backup SF and it will be interesting to see how many minutes he gets coming in behind a player like Childress. He has played for the New Zealand national team as recently as August, against the Boomers in the Olympic Qualifiers. When he does get on the court, he'll be expected to come in and lock down a player defensively. He's a real physical player who will bring plenty of toughness to the team and battle for every possession.
Shooting Guards:
Marcus Thornton, the 45th overall pick in the 2015 NBA Draft (Boston Celtics), joins Josh Childress to bring showtime to Sydney. During his college career with William & Mary, Thornton averaged 17.1ppg, 2.6rpg, 2.4apg and shot the ball at 43% from the field, 40.2% from deep and 78.9% from the free throw line. He will take the bulk of the points the Kings will miss from losing Ben Madgen and make them his own.
Thornton finished his college career as the all-time leading scorer at William & Mary (2,178pts), three pointers (256), three pointers made per game (2.56) and games played (127).
He's an absolute jet on the court and with him and Childress on the court at the same time, watch out if they get going on a fast break!
NBL journeyman Rhys Carter has signed with the Kings for this season and will come off the bench at the shooting guard spot. A player who has his own bit of flair in his game, can pull off an amazing pass or get extremely hot from downtown. The Sydney Kings become his seventh NBL team after he played with the New Zealand Breakers last season. He is similar to Rhys Martin of Illawarra in that his career statistics really don't show how good a player he is – 6.2ppg, 2.3rpg, 1.9apg, 1spg, 34.7% from the field and 28% from three point land.
Point Guards:
Steven Markovic makes the move south from Townsville to Sydney and with the team around him (Khazzouh, Childress, Thornton) he should go close to averaging 10 assists per game. Rhys Martin was mentioned earlier, it will be interesting to see who gets more assists; Martin (surrounded by Ogilvy, Penney and Lisch) or Markovic. Last season Markovic averaged 9.9ppg, 2.2rpg, 4.3apg and shot the ball at 41.4% from the field.
In this team he will serve primarily as a facilitator and will really only shoot if he has an open shot, otherwise he will be the set up man for the big three of the Kings.
Jason Cadee is his back up and he always seems to be stuck behind a very solid point guard, somewhat limiting his ability to show what he really has. For example, in a game against Melbourne United when he got the chance to play 36 minutes, he finished with a statline of 21pts, 5rbds and 6asts on 50% shooting for the game. He's also been lighting it up this NBL off-season in the NZNBL and showing just how potent a scorer he is. Aside from his great scoring ability, he has great court awareness and vision which gives him the ability to pull off some great assist passes.
Team Overall:
The Kings have lacked depth for a number of seasons and this season, it is safe to say they have addressed that. Brandt, Cadee, Prewster and Carter are all very solid bench players/borderline starters and if someone goes down, they'll be able to fill the void easily.
The addition of Khazzouh is massive in terms of their inside presence and rebounding, both of which were poor last season even with Childress leading the league in rebounding and averaging a couple of blocks a game. The signing of NBA Draft Pick Marcus Thornton also fills the rather big scoring hole left by Ben Madgen heading overseas.
The Kings have assembled an extremely dangerous team and as mentioned earlier, showtime has come to the NBL! Sydney fans would be absolutely stupid if they didn't turn out in massive numbers to watch these guys play!