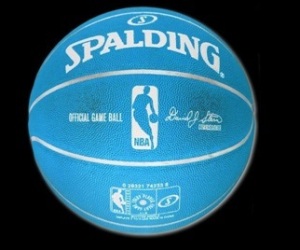 Continuing our grading of the 2016 NBA Draft, we pick things up with the Dallas Mavericks –
Dallas Mavericks:
In: A.J. Hammons (#46)
A good shot blocker and defender down low, needs work if he has to be stretched to defend further out. The Mavs needed a centre and they have one with some good potential here.
Grade: B
Denver Nuggets:
In: Jamal Murray (#7), Juan Hernangomez (#15), Malik Beasley (#19), Petr Cornelie (#53)
Out: Daniel Hamilton (#56)
The Nuggets needed shooting to be able to create more room for Emmanual Mudiay to do his thing and they certainly got that. Murray, Hernangomez and Beasley are all very good shooters and the 1-2 combo of Murray and Mudiay should be the future back court for this team.
Hernangomez will likely stay overseas for a year, mostly due to the glut of bigs on the Denver roster at the moment but he projects as a solid stretch four type of player.
Beasley is another guard who is able to create his own shot and is a solid defender, he will keep the pressure on Gary Harris to keep his spot.
The Nuggets needed to get some more shooters for their floor spacing and better offensive flow, they went out and did that with all of their round one picks.
Grade: A
Detroit Pistons:
In: Henry Ellenson (#18), Michael Gbinije (#49)
The Pistons picked up a good player here in Ellenson but I'm not a fan of the pick overall, it doesn't fit with what the Pistons need.
When you look at the Pistons roster, they have plenty of big men and have also just brought in Cameron Bairstow from Chicago, who could prove to be a worthy player off the bench if given court time. Ellenson now joins a growing group of bigs vying for playing time.
What the Pistons needed, especially early in this Draft seeing as it wasn't the deepest, was a backup point guard. The guard spots for the Pistons drop off significantly after Reggie Jackson and Kentavious Caldwell-Pope.
In terms of Ellenson himself, next to Andre Drummond his lack of athleticism can be hidden to some effect and he can also develop into a solid shooter from range, something that we know Stan Van Gundy likes in all his player when he has a dominant anchor.
Grade: B-
Golden State Warriors:
In: Damian Jones (#30), Patrick McCaw (#38)
Out: Cash
The Warriors might be expecting Festus Ezeli to go walkabout during Free Agency (possibly to the Lakers with outgoing Warriors assistant coach Luke Walton?) and they have brought in an athletic big man in Damian Jones.
A solid player who needs to work a little more on his endurance and he should be a good back up big man for this team.
McCaw was a good pick up early in the second round as well, a long guard who isn't bad at setting up plays and defending.
Nothing flashy about either of these picks but they can certainly make the roster for next season, both of them, to keep the Warriors thereabouts.
Grade: B+
Houston Rockets:
In: Chinanu Onuaku (#37), Zhou Qi (#43)
The Rockets needed to select at least one big man in the Draft and they picked up two. Dwight Howard, Terrence Jones and Donatas Motiejunas could all be on the way out in Free Agency so they needed someone to act as cover.
Unfortunately for them, Onuaku is extremely raw on the offensive end. Fortunately for them, Onuaku is a very good defender and rim protector.
Zhou Qi is a solid prospect from China for the Rockets. Tall with soft hands and a nice touch around the ring, he is also a competent shot blocker. Whether he can manage with the daily grind of the NBA is the biggest question.
Grade: B-
Indiana Pacers:
In: Jeff Teague, Thaddeus Young, Georges Niang (#50)
Out: George Hill, Caris LeVert (#20)
The Pacers have gotten better, no doubt about that but unfortunately it doesn't have much to do with the drafting of Georges Niang. It's got everything to do with their deals around Jeff Teague and Thaddeus Young.
In Teague they get a legitimate point guard who is able to break down the defender and charge the lane which should create more open opportunities for Paul George and Monta Ellis. In Young, they get a very good power forward to pair with Myles Turner.
While drafting Niang could prove a steal or a bust depending on his status as a "tweener", the moves involving Teague and Young (which had draft picks involved) make the Pacers a better team.
Grade: B+