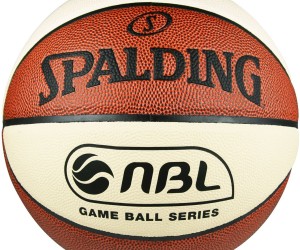 Cedric Jackson of the New Zealand Breakers has become a favourite around the NBL for his all around fantastic play on the court. He's the next player in line in our "Player Spotlight" series leading up to the NBL Grand Final series.
Jackson came into the NBL in 2011 after bouncing around between three NBA teams (10-day contracts) and the Erie BayHawks of the NBA D-League. There was also a short stint in Italy, playing for Brindisi.
In the 2011 season, he finished fourth in the league MVP count but ended up leading the league in assists per game and steals per game.
During the 2012/13 season he became the first player, in history, to record a triple-double for the NZ Breakers (28pts-10rbds-10asts). This was also the second triple-double in the NBL since the league went from 12 minute quarters, to 10 minute quarters. On his way to being selected in the All-NBL team for the second time, he picked up the league MVP award and multiple player of the week awards.
This past season he has just continued his great form in this league. He finished with a triple-double twice in this season; 16pts, 10rbds, 11asts against Melbourne United and then 11pts, 11rbds, 11asts against the Adelaide 36ers.
He was awarded the Player of the Month award for February and finished second in the MVP count (10 votes behind winner Brian Conklin).
His games against the Taipans (this season) however, have not been his best:
October 23rd: 10pts, 6asts, 4rbds, 1stl
On it's own, that statline isn't all that bad but once you add in 3/10 shooting from the field, 3/8 from the free throw line, three turnovers and four fouls – it puts a little dampener on the line.
November 7th: 9pts, 10asts, 7rbds, 2stls
Close to another triple-double so that line doesn't look bad at all, add in 3/12 from the field and five turnovers and it looks a little, a little, worse.
December 21st: 8pts, 4asts, 6rbds, 5stls, 1blk
Add in 3/12 from the field and five turnovers.
February 22nd: 12pts, 4asts, 8rbds
Add on 4/13 shooting from the field, six turnovers and five fouls.
For the Breakers to have any chance of defeating the Taipans in this series, Jackson's teammates are going to have to do a better job of protecting him. They need to be setting plenty of screens both on and off ball and create lanes for Jackson to drive into and finish at the ring or dish to a teammate. Then it will all come down to whether or not his shot is falling on the night.
Player Spotlight #3: Cam Tragardh (Cairns)
Player Spotlight #2: Mika Vukona (New Zealand)
Player Spotlight #1: Scottie Wilbekin (Cairns)