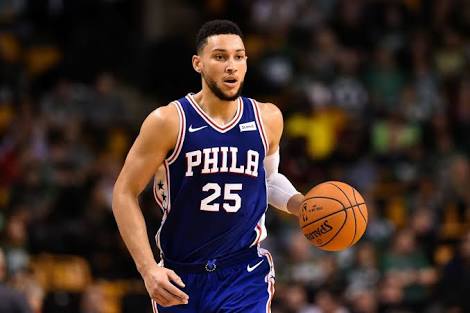 Ben Simmons continues to break records and lead the rookie charge in the NBA this season, although in this instance his Philadelphia 76ers fell short against the Los Angeles Lakers.
In a tight contest between two of the younger teams in the NBA, it was Brandon Ingram, of the Lakers, who hit the game winning three point shot with 0.8 seconds left on the clock to hand Simmons and the 76ers a loss at home.
Simmons, the number one overall pick of the 2016 NBA Draft, managed to have a fantastic game individually notching another triple double. In what is his third triple double, Simmons became the fastest rookie to notch a third since Lamar Odom did it in the 1999-2000 season. He finished the game with 12pts, 13rbds and 15asts.
He is also just the seventh rookie to record three triple doubles over the last 35 seasons, the others being – Jason Kidd (four, the rest of the names on this list had three), Tim Hardaway, Kevin Johnson, Michael Jordan, Lamar Odom and David Robinson.
Simmons also broke an Australian record for the most assists by an Aussie in the NBA. The record was previously held by Matthew Dellavedova who once had 13 assists in a game for the Cleveland Cavaliers in 2015.
The season is still young and fans can still expect plenty more to come from the Aussie phenom throughout the remainder of the 2017-2018 season. The 76ers are an exciting team to watch and he is a big part of the reason why.