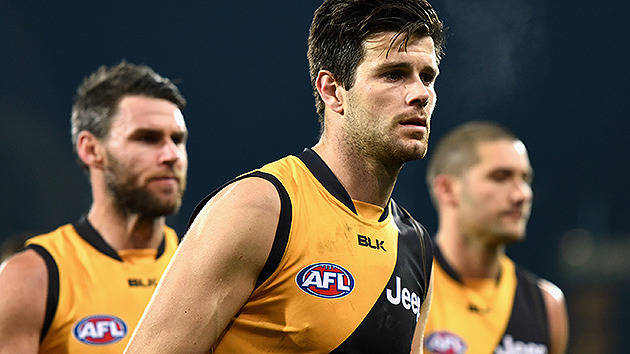 Be it the Chicago Cubs, the Arizona Cardinals, or the South African cricket team, championship droughts are a common occurrence within professional sports.
For fans, the constant disappointment at the end of one season is too often fueled by false hope at the beginning of another, before the vicious cycle of failure returns a mere six months later.
In the AFL world, the dubious title of biggest underachiever is hotly contested by a number of clubs, three of which are currently experiencing premiership droughts of greater than 50 years – St. Kilda (50), Melbourne (52) and Western Bulldogs (62). These three clubs know what it feels like to reach rock bottom and spend a significant period of time there. The oft lengthy duration of misery ensures that sometimes, poor results even become somewhat expected by even the most optimistic of fans.
Sport can be cruel, far more often than it can be kind. While the likes of Hawthorn and Geelong continue their recent dominance over an increasingly predictable League, it wasn't all that long ago that Hawthorn, in particular, was struggling to survive in its original form. Cast your mind back to 1996 for example, when merger talks between the Hawks and Melbourne were gathering serious momentum. It's incredible how quickly things can change, and full credit to all involved at Hawthorn for the brilliant success they've enjoyed over the past two decades.
Whilst the three clubs noted have waited the longest between premiership success, it could be argued that the biggest underachiever of the last three decades has been Richmond – a club which has appeared in finals just five times in the last 34 years, winning just two of their nine games. Between 1982 and 1993, the Tigers finished in the bottom five each year, five times appearing in the bottom two. The 1994 season saw them finish ninth, before a third place finish and finals capitulation followed in 1995. Three further ninth-place finishes in the next five years created a new joke amongst AFL fans, before more false hope was delivered in 2001. Here, a top four place was squandered in more finals disaster, losing two of three games and being sent packing with their tails between their legs.
Between 2002 and 2005, they finished 14th, 13th, 16th (last) and 12th respectively, before two further ninth placed finishes in 2006 and 2008 continued the laughter. Oh yeah, in between, in 2007, they finished 16th (last) again. Four more tortuous years followed, occupying 15th, 15th, 12th and 12th place on the ladder, before the 'resurgence' of the Tigers returned in 2013. 
The improved performances during 2013 saw the Tigers narrowly miss a top four position, winning 15 of 22 games to finish fifth and book a date with Essendon in the elimination final. However it was about this time in which the ongoing (yes, it continues three years later) supplements saga really stepped it up a notch, leading to Essendon being removed from finals, being replaced by ninth place Carlton. In a storyline which was far too good to have ever been scripted, the poor old Tigers choked in the elimination final, as their season came to a crushing end with a 20 point defeat. Needless to say, the ninth-place jokes returned in full force – much to the delight of fans of the other 17 AFL teams. Two more finals appearances followed in 2014 and 2015, however yet again, despite the hype, the Tigers would find themselves licking their wounds after elimination final defeat.
Heading into the 2016 season, the Tigers were once again hyped up by Melbourne's football media and some of the Club's more delusional fans. "This is our year", some said, "We'll definitely make the top four", said others. All the while, fans of the other 17 clubs stood there smirking, knowing full well that really, these hyperbole claims were set to end in more heartache – and that they have. With just seven games remaining, the Tigers own a 6-9 record, languishing in 13th place. They also have a tough run home, with games against Hawthorn, Geelong and Sydney to come, amongst others. At best, I think Richmond can win just 10 games overall, ensuring a likely finishing position of between 11th-14th. Once again, the Tiger Army's expectations have not been met.
As someone who doesn't pay much interest in AFL these days, for a whole number of reasons, it's still quite enjoyable keeping an eye on the Tigers and seeing their performances fail to meet the expectations of the oft vocal fans. I will admit though, I enjoy the passion put on display from these vocal fans and there's no doubt in my mind that Richmond fans, love them or hate them, are great for the game. However, there's always that one Richmond fan we all know, who is far more vocal than others. In fact, that person probably fits the downright arrogant description. To that fan, I take joy in knowing the sorrow you feel each time another Tigers season ends in heartache, and for that reason, I share this piece for you.
PS: Someone make sure this article finds its way to Matt…
I think you'll enjoy the video below!