Tame Tigers No More, As Destiny Awaits Ferocious Streak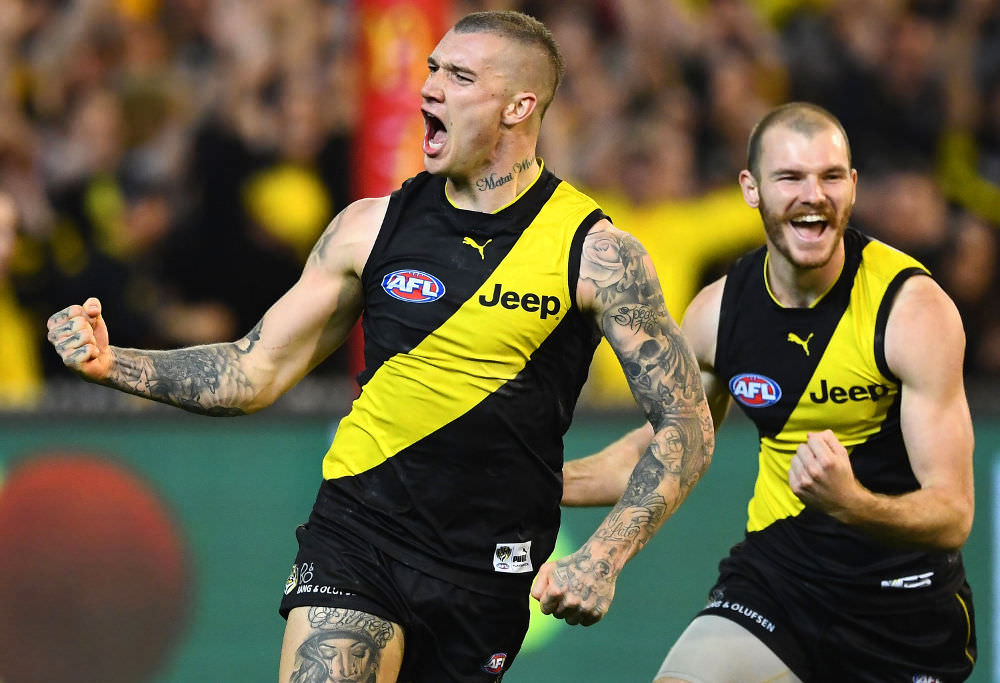 In just under 24 hours time, the long-awaited moment of truth will arrive for Richmond Football Club's latest breed of stars, as they seek to break a painstaking premiership drought which dates back to 1980.
Like myself, many reading this have never experienced the city of Melbourne abuzz after a Richmond premiership, which is set to turn chaotic tomorrow night should the AFL's most passionate fan base experience unrivaled joy on that all-important final Saturday in September.
Already this week we've seen record numbers tune in to the VFL Grand Final, where the Club's reserves team almost stole a premiership off Port Melbourne at the death. The following night Tiger eyes welled, as a humble and increasingly mature Dustin Martin ran away with the Brownlow Medal, polling an historic 36 votes which included 11 best-on-ground performances. As the week progressed, murals appeared in the backstreets of Richmond, fans attended final training sessions in record numbers, and thousands flocked to Friday's annual Grand Final Parade in the CBD. This Grand Final Week has truly been like no other in recent memory.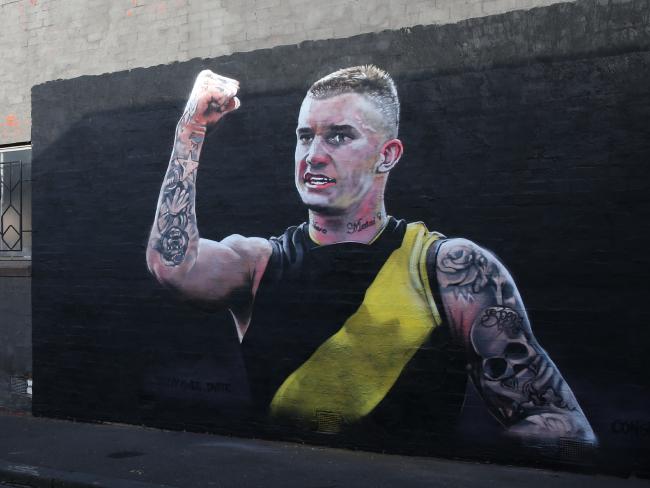 What we've seen, collectively across the great city of Melbourne, has been an out-pouring of emotion. A exuberant release of built-up frustrations from Tigers fans who have been through hell and back – year, after year, after year, after year. Who can forget the six ninth placed finishes since 1980, or the debacle in 2013 when they finished 5th, only to lose and exit immediately at the hands of 9th placed Carlton, who themselves only featured in the finals following Essendon's suspension. At times, these stories were so bizarre they couldn't have been scripted. In addition to the heartache of missed finals campaigns, the team has also finished in the bottom three on 12 occasions, including four wooden spoons. The Club and its loyal, passionate fans, are starved of success like few others.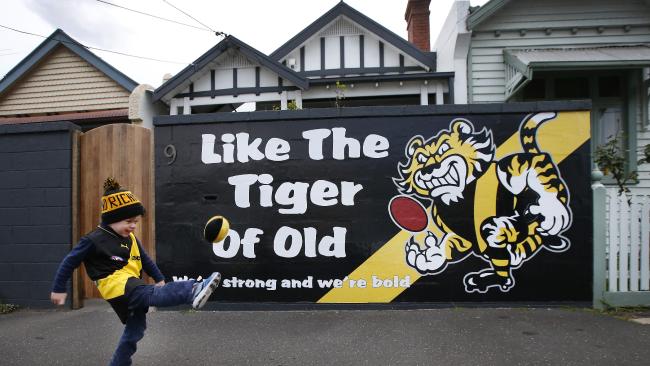 The Tigers were last this close to tasting the ultimate glory in 1995 and 2001, however on each occasion stumbled in preliminary finals. This year, however, it feels different. It feels like destiny. It simply feels right.
The 2017 season has, in true Richmond fashion, seen its fair share of ups and downs. It started with five consecutive wins, before a 76-point thumping at the hands of tomorrow's opponent Adelaide, at the Adelaide Oval. The critics were vocal immediately thereafter, claiming the Tigers were unable to match it with the League's best. Three straight losses followed, to the Western Bulldogs, Fremantle, and Greater Western Sydney, reaffirming the critics' view that the team was once again years off success. In an all too familiar position, Damien Hardwick's coaching job was once again being called into question – a seemingly continuous debate which has raged throughout his 8-year tenure.
As May ended and the winter months arrived, unlike the frail Tigers of the last three plus decades, this resilient group found some resolve and struck back ferociously. Lead by the super-impressive Martin, with a strong support cast including Trent Cotchin, Shaun Grigg, Jack Riewoldt, Brandon Ellis, and Alex Rance (among others), the team from Punt Road won 10 of its remaining 14 games to snatch a crucial top four position. Even then, though, the doubts remained. Could this group finally step up and succeed in finals football, or would they depart from the premiership race in straight sets like many expected? In the three weeks which have since passed, we've seen a team no longer afraid of failure, instead one hell-bent on success.
The 51-point win over Geelong in the qualifying final, in front of 95,028 ecstatic fans at the MCG, was nothing short of electrifying. Martin, Rance, and Cotchin all excelled again, while being ably supported by the second-tier of Dion Presita, Nick Vlastuin, and Kane Lambert. The team won the contested football, continually bombarded the Geelong defence in attack, and made the most of their chances. The goal-scoring options were endless, with 11 players sharing the 13 goals kicked, while the defensive prowess of Rance, Ellis, and Houli shut down Tom Hawkins, Harry Taylor, Steven Motlop and co.
As the preliminary final arrived, the uncertainty and fear of no second chance didn't show, as another bumper crowd of 94,258 watched the Tigers kick away late from a fatigued group of GWS youngsters, storming to a 36-point win to book their place in tomorrow's decider. What started as a tight tussle, busted wide open in the second term as Daniel Rioli (four) and Martin (three) shared seven goals between them on an evening where the Tigers were once again more efficient with their chances than their opponent. While the focus of the Cats and Giants combined 38% scoring efficiency across the two finals will rest with each team's respective forwards, full credit must be given to Hardwick's defenders who have continually applied relentless pressure each time their opponents surged in attack.
Tomorrow, the challenge facing Richmond is significantly harder, facing off against an Adelaide Crows team which ranks higher than the Tigers in the following key statistical measures:
Disposal efficiency (73% to 70.3%)

Contested possessions (155.3 to 143.9)

Clangers committed (55.9 to 58.2)

Contested marks (12.5 to 10.8)

Inside 50s (57.9 to 55.8)
Furthermore, the Crows have also won the last three meetings between the two teams, with each margin of victory being at least six goals.
Despite the statistics, the Tigers have increased their level of pressure throughout September and they'll need to continue more of the same to beat the Crows. If they can put an early stop to the Crows run and quick delivery into the forward line, they'll find themselves right in the contest. The mosquito fleet of goalsneaks also have the ability to run the Crows defense ragged and should they make the most of their scoring chances, have the ability to score enough goals to win. Richmond has been up and about their past two games and they'll look for another hot start tomorrow. If they can put some scoreboard pressure on early, look for a pro-Richmond crowd to add further pressure on the minor premier Crows. The first quarter is crucial and the Tigers need to avoid being blown away. If, come quarter time, they're ahead or within striking distance, there's a good chance Melbourne could be painted yellow and black tomorrow night.