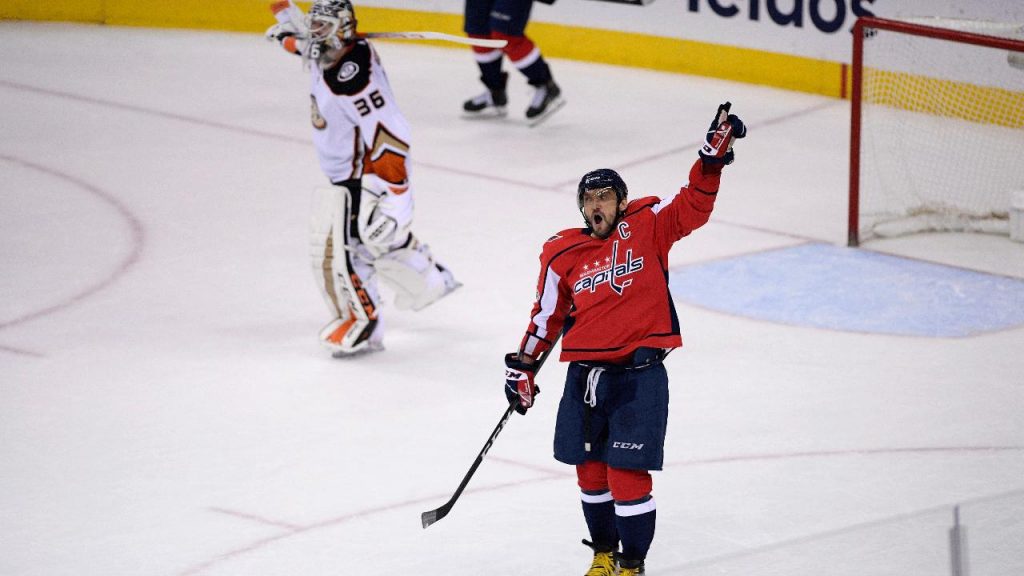 On the back of consecutive President Trophy winning campaigns, where they finished with 120 and 118 standings points respectively, the 2017-18 season was always anticipated to be far more challenging for the Washington Capitals who entered the campaign without the likes of Marcus Johansson, Justin Williams, Kevin Shattenkirk, Karl Alzner, and Nate Schmidt. That experienced group of five contributed 53 goals and tallied 150 points combined last season, leaving Head Coach Barry Trotz with an unsettled roster and a few significant holes needing to be filled both in attack and defense.
The new-look team took a while to find its feet throughout the opening weeks and to make matters worse, it was also hurt by some untimely injuries – most notably to Matt Niskanen. After 12 games the Capitals owned a mediocre 5-6-1 record and had lost seven of their last 10. While far from panic stations, the efforts on the ice were concerning and questions were cialis generique being raised as to whether the team could challenge as they had done the two seasons prior. Defensively, they looked lost at sea, conceding on average one extra goal per game to what they had done last season as well as allowing in excess of 32 shots on goal per game.
In the weeks since though, the roster has improved its health (T.J. Oshie excluded) and the new-look lines are starting to gel. While there's still been some concerns maintaining possession of the puck and a few too many defensive lapses for Trotz's liking, the team is looking more fluent and creating more A Grade opportunities – and importantly, making them count. Having won 16 of their last 22 games, including 10 of their last 12 since November 22, the Capitals have surged back into first place in the Metropolitan Division, currently holding a two point advantage over the second-placed New Jersey Devils and Columbus Blue Jackets.
Alex Ovechkin has continued his incredible season, scoring 10 goals and collecting 17 points total over the Capitals' impressive 12-game revival. The 'Great 8' has tallied 23 goals and 37 points on the season, and is on pace for 55 goals and 89 points – his most since 2008-09 (56 goals) and 2009-10 (109 points) respectively.
Evgeny Kuznetsov has also been hot, collecting six goals and 13 points of his own during this stretch to take his season tally up to 36 points, while Jakub Vrana has scored six times and picked up one assist, and now has 10 goals and 15 points total on the season. The 21-year-old who had scored just three career goals prior to this season commencing has performed far better than many could have expected him too, and he has quickly established himself as one of Trotz's most dangerous men.
Two others who have lent a helping hand during this time are Nicklas Backstom (four goals, eight assists) and Tom Wilson (three goals, six assists). Wilson's four point game on December 6 was the first of his career, scoring twice and assisting on Backstrom and Ovechkin's.
In goals Braden Holtby and Philip Grubauer have really hit their strides over these 12 games, with Holtby saving 92% (267 of 291) of shots fired his way, while Grubauer, who collected wins on November 24 (Tampa Bay Lightning) and December 4 (San Jose Sharks) has been even more impressive, working to a 97% (66 of 68) mark.
The Capitals will look to continue their hot form on Tuesday night with a tough road match up against the Dallas Stars (18-14-2), before heading further west to face the struggling Arizona Coyotes (7-23-5) on Friday. They finish their challenging pre-Christmas road trip on Saturday night in Las Vegas against the incredibly impressive Golden Knights (20-9-2).