Plucky Orioles surge to MLB best 12-4 in unlikely fashion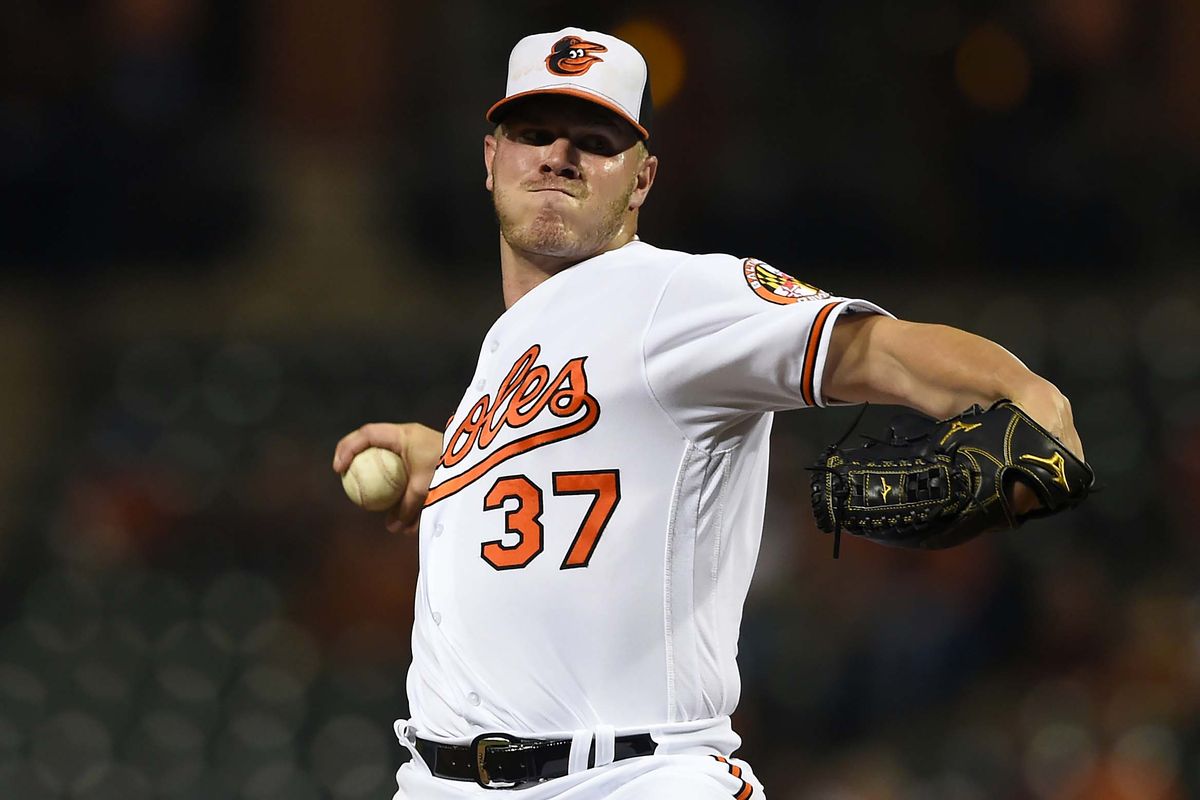 Every year, MLB's so-called experts discount Buck Showalter's team, predicting them to finish near the bottom of the AL East standings with a win total less than 80 (sometimes, even less than 70). However every year, for the last six anyway, the Orioles have proven their doubters wrong.
Pleasingly, 2017 is quickly heading in the same direction.
In this resurgent era of Orioles baseball, it's no secret that three keys have lead to this unexpected success – plenty of home runs, outstanding defense, and the best bullpen in the game. It's also no secret that these three elements have covered up for a less than spectacular rotation which has been the cause of so much doubt in the minds of these national writers.
In 2017, this trend, according to many, was set to follow suit. Sure, the Orioles had hoped (and still do) to manufacture more runs through the additions of Seth Smith and Craig Gentry, and more at bats from the likes of Hyun Soo Kim and Joey Rickard, however the reliance on the long ball was set to continue. The defense, led by a brilliant infield of Manny Machado, Chris Davis, J.J. Hardy, and Jonathan Schoop, was also set to bail out very 'hitable' pitching, while the bullpen, lead by the game's best reliever Zach Britton, was expected to shut down rivals should the Orioles hold a lead after six.
What we've seen through the first 16 games though, hasn't entirely been what was expected.
The once reliable defense has stumbled somewhat – not when compared to most MLB teams, but certainly in comparison to Showalter's high standards of recent years. Though nine errors in 16 games doesn't sound like a lot, it does put them on pace for the most committed by the team since 2012 (106). Furthermore, while the likes of Machado, Davis, and Gentry (among others) have each had their moments of brilliance in the field, in general the Orioles' defense has been sloppy – something which isn't always reflected in the errors column. The usually reliable middle infield combination of Schoop and Hardy have each failed to make plays they would typically make, while Trumbo and Mancini have each looked out of their depth at times in the outfield (granted, this was expected).
The bullpen has been inconsistent and certainly worse than the team's overall 3.16 ERA indicates. A closer look at the numbers indicates an almost Jekyll and Hyde type bullpen. Stefan Crichton (10.80 ERA), Oliver Drake (8.10), Darren O'Day – although unlucky at times (7.50), Vidal Nuno (5.79), and Tyler Wilson (5.40) have each struggled. On the flipside though, Brad Brach (0.00), Donnie Hart (0.00), Mychal Givens (1.00), and Zach Britton (1.29) have all been as reliable as ever. Essentially, the back end of the 'pen is lights out and a proving to be a significant factor in why the Orioles have won so many close games – 10 of their 12 wins have been by either one or two runs. In what was predicted to be (and is already becoming) a tight division, this late innings dominance needs to continue.
The offense has, on the most part, struggled, scoring just 66 runs in 16 games (4.13 runs per game). This is the lowest figure since the disastrous 2010 campaign where the team averaged just 3.78 runs per game. The 4.13 average this season is actually somewhat misleading too, as 23 of those runs came in two blowout wins last week. The reliance on the long ball has also continued, with a staggering 55% of the runs scored coming via home runs.
So with some glaringly obvious struggles in each of the defense, bullpen, and offense, what's been the major factor behind the Orioles' early-season success? The unheralded rotation of course.
Quite simply, the performance of this rotation has been mind-blowing and far above what even the most optimistic of Orioles fan could have anticipated. Even more remarkable is that fact this has occurred without the team's number one starter, Chris Tillman, and during the midst of the team's number two, Kevin Gausman's, worst performances of his career. Dylan Bundy has been exceptional, working to a 1.37 ERA through his four starts, while Wade Miley has been just as effective, producing a 1.89 ERA through his first three. They've each been well supported by Alec Asher (1 ER, 6 1/3 IP) and Jayson Aquino (2 ER, 6 IP) who made spot starts against the Blue Jays and Red Sox respectively. After being roughed up in his first two outings, Ubaldo Jimenez also appears to have settled down and was superb in his last outing, pitching 7 2/3 scoreless innings against the Reds on Wednesday. Gasuman, who owns a 7.23 ERA through four starts, has been the worst of the lot thus far. So impressive has this rotation been, that eight of the Orioles' last nine games have seen quality starts provided from their starter. So it comes as no surprise that they've won seven of these nine games.
With the rotation performing so well, one starts to wonder just how good this team can be? Sure, it's still April, however Gausman is a quality young pitcher and will turn the corner shortly, returning to his reliable best. cialisfrance24.com Meanwhile, the pending return of Tillman will further strengthen the rotation. With Bundy now proving himself to be the pitcher we've waited so long to see, and Miley and Jimenez proving they too can still contribute to the team's success, there's suddenly far more stability in this rotation than first though. With improved depth to call upon, in the likes of Asher and Aquino, things appear to be tracking quite well on the pitching front. Add to this an offense which will no doubt heat up shortly, and the inevitable sureing-up of the front end of the bullpen, this Orioles team is set to prove all the experts wrong again in 2017.
---
Image credit: Tommy Gilligan (USA TODAY Sports)