Baltimore Orioles – 2015 Season Review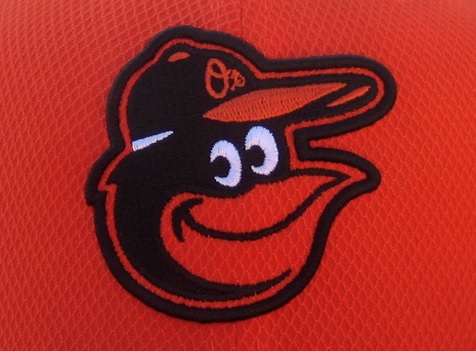 Well, that went quickly didn't it? It's hard to believe the season has come to an end already and sadly for us Orioles fans, it's ended without a postseason berth.
After a sensational run in 2014, which wasn't too far away from seeing the O's head to the World Series, the 2015 season was – in hindsight – ruined before it began. At the time of Nick Markakis, Nelson Cruz and Andrew Miller departing, hopes remained high that the O's could cover these losses with full seasons from Manny Machado, a resurgence from Chris Davis and a lock-down bullpen. Funnily enough, the bullpen was impressive yet again, Chris Davis had an impressive season and Manny Machado established himself as one of the best young players in the Major Leagues. However, despite these things going to plan, the win column simply did not as the O's finished the season in 3rd place, with a 81-81 record – a handful of games out of the second wildcard position.
To put it bluntly, the 2015 season lacked momentum. Far too often an encouraging win streak was inevitably followed by a frustrating losing streak, and when an extended losing streak arrived in August, the season was essentially over. Whether it was the extended offensive droughts and a heavy reliance upon the long ball, or the inability to win close games, the O's just couldn't seem to kick into top gear for a sustained period of time in 2015 and ultimately paid the price. A brief little flutter during the month of September was encouraging, and for a while, even had fans believing in a miracle, however the inconsistencies eventually returned and sadly, it just wasn't to be.
WHAT WORKED?
Manny Machado established himself as one of the best young players in the Major Leagues, hitting 35 home runs while working to a .286/.359/.502 slash line. The numbers only tell half the story though, as defensively, he was as impressive as ever. He did rack up 21 errors on the season, working to a .959 fielding percentage, however he counteracted that by routinely making the impossible, possible, making the most difficult of plays with a ridiculous amount of ease. The 23-year-old was rightly bestowed All-Star honors for the second time in his career and there is no doubt he remains MLB's premier third baseman.
Despite striking out 208 times, Chris Davis bounced back well after his struggles in 2014, slugging 47 home runs, knocking in 117 and slashing .262/.361/.562. His success at the plate ensured a big pay day will come this off-season as he enters the free agency market and after losing Cruz last year, it's imperative the Orioles do all they can to re-sign the big left-hander. The fear of course, was that his return to form was so impressive that he has priced himself out of Baltimore – only time will tell.
After missing almost the entire first half of the season with a knee injury, Jonathan Schoop came back strongly and lived up to his potential, eventually emerging as one of the most exciting young infielders in the game. By season's end he had appeared in 86 games, working to a .279/.306/.482 slash and putting up 15 home runs next to his name. In the field, he would constantly try to out-do his best buddy standing to his right and at times, like Machado, would make a difficult play appear routine. He did record seven errors on the season however with time, these lapses in concentration will fade.
Caleb Joseph entered the season expecting to be the back-up to Matt Wieters for most of it, however Wieters' injury concerns ensured Joseph was given far more opportunities than originally expected. As they often say, when given a chance, it's important to seize is and that is exactly what the 29-year-old did. Joseph ultimately appeared in 100 games for the O's and proved to be more than capable both at, and behind the plate. His 11 home runs often came at crucial moments and his respectable .234/.299/.394 doesn't do justice to how impressive he was in the clutch. Over the course of the season, Joseph would hit .316 with RISP and in total he knocked in 49 RBI. Behind the dish, he threw out 17 of 53 base stealers (32%) and made just three errors.
The bullpen duo of Darren O'Day and Zach Britton once again showed themselves to be towers of strength, each having seasons which rival anything they've produced in seasons prior. O'Day appeared 68 times, working to a 1.52 ERA and 0.93 WHIP, while Britton appeared 64 times, working to a 1.92 ERA and 0.99 WHIP. He also recorded 36 saves from 40 opportunities (90%). At times during the season, it seemed difficult to find where the next out was coming from for many of the Orioles' pitching staff, however this late-inning duo can hold their heads high for a job well done.
The young arms of Mychal Givens and Tyler Wilson were impressive towards the back half of the season, each posting respectable numbers and proving they have the ability to compete in the Major Leagues. Givens appeared 22 times coming out of the bullpen and finished the season with an impressive 1.80 ERA. Most impressive was his ability to strike out hitters, recording 38 in his 30.0 innings of work. Wilson on the other hand spent time as both a starter and reliever, ultimately finishing the season with a solid 3.50 ERA. In his 36.0 innings of work, he allowed just one home run.
UPDATE: Despite this not being a player-by-player review, a number of people have asked me about Adam Jones' season – so to please the masses, see below…
AJ's numbers, a .269/.308/.474 slash with 27 home runs and 82 RBI, won't tell the full story of another impressive season. He battled through multiple nagging injuries, often playing despite the pain, for the betterment of the team. His cannon at center field saw him hose 13 runners and his leadership, both on and off the field, is second-to-none. It's evident that he will have his say again during this crucial offseason and in doing so, relay the voice of the fan to help keep the front office accountable. He sees this as his duty, as the leader of the team, and for that, Birdland can count itself lucky they have a star who cares enough to do so.
WHAT DIDN'T?
Bud Norris' season with the Orioles was a complete and utter disaster. After struggling his way through 11 starts and a mystery illness, Norris was sent to the bullpen in hopes of re-discovering the form which saw him win 15 games in 2014. However after seven more outings there, and an ERA still hovering over 7.00 (7.06 to be exact), the Orioles were forced to cut ties with the lovable lad. Things didn't get much better for him in San Diego either, sadly.
During the 2012, 2013 and 2014 seasons, Miguel Gonzalez and Chris Tillman were probably the Orioles most reliable two starters, recording a combined record of 68-37 during the three seasons. Despite showing the odd streak of form in 2015 though, overall they both struggled. Each battled nagging injuries at times, however their respective ERA's of 4.91 (Gonzalez) and 4.99 (Tillman) show just how far each have slipped over the last 12 months. Gonzalez would finish the season with a 9-12 record, while Tillman's was 11-11. With Wei-Yin Chen producing solid, yet far from spectacular numbers, and the duo of Kevin Gausman and Ubaldo Jimenez having seasons which are worthy of just back-end of the rotation spots, the Orioles really missed the stability that Gonzalez and Tillman were hoped to bring.
A number of experienced bats had seasons to forget, failing to produce the numbers required to help the O's make a push for October baseball. The most notable disappointments were J.J. Hardy (.219/.253/.311), Delmon Young (.270/.289/.339) and Everth Cabrera (.208/.250/.229), who each put up numbers far below what was required. In the case of Hardy, he battled through nagging injuries all season and now at 33-years of age, one must wonder if the ability to hit 20+ home runs in a season will ever return. As for Young, many within Baltimore were frustrated with the decision to let him go and there certainly appeared to be a lingering source of negativity surrounding this decision for quite some time. Although slumping, his overall numbers weren't appalling and one couldn't help but think he still offered value to a struggling team. As for Cabrera, this was a gamble which simply didn't work.
The list of position players tried and failed throughout the season was absolutely beyond ridiculous, with each of Travis Snider (.237/.318/.341), Alejandro De Aza (.214/.277/.359), David Lough (.201/.241/.313), Chris Parmelee (.216/.255/.433), Junior Lake (.136/.136/.273), Christian Walker (.111/.333/.111), Ryan Flaherty (.202/.281/.356) and Ryan Lavarnway (.107/.219/.143) all having seasons they'd much rather forget. When all was said and done, only about half of these players were even on the extended Orioles roster. The Buck Showalter/Dan Duquette combo has had some success exploring the bargain basement in recent years, however to be frank, it failed miserably in 2015.
In fairness, Steve Pearce battled with injury for various parts of the season however ultimately, he struggled to build upon what appeared to be a break-out season in 2014. The gritty Florida native hit 15 home runs in 2015 and worked to just a .218/.289/.422 slash, which was well down on his tally of 21 home runs last season, where he also worked to a .293 average. Also set to hit the free agency market, it'll be very interesting to see where the right hander ends up.
Gerardo Parra was traded across to the Orioles at the start of August and upon arriving with a .328/.369/.517 slash, many thought he could be the spark the O's needed at left field. Unfortunately though, he never lived up to the hype and worked to a lackluster .233/.268/.357 slash during his time in black and orange. During the 55 games he appeared in, he hit just five home runs.
T.J. McFarland is a name which at times, can scare the hell out of many Orioles fans I've spoken with – just search his name on Twitter and see what comes up. He started the season reasonably well and by August 9th he was working to a healthy ERA of 2.09. Things however took a turn for the worse not too long after and that all reached boiling point on August 20th against the Twins when he gave up six earned runs in just two innings of work. Another poor outing on September 12th against the Royals sent the ERA even higher and it ultimately finished at 4.91 from his 30 outings. Personally, I can't see how the Orioles can squeeze him onto the roster next season.
Mike Wright burst onto the scene in May with two sensational starts and many thought he was the real deal. Sadly though, it got very ugly soon after that and the 25-year-old righty finished the season with a 6.04 ERA/1.57 WHIP combo. At times, it felt like dinner at Nonna's house, with plenty of meatballs being served up only to be dispatched to all corners of the ballpark. On what we've seen, Wright is not ready to be a Major League starter and knowing that the cupboard is quite bare already, that poses great concerns for the organization heading into the 2016 season.
Granted, both Jorge Rondon and Steve Johnson played minimal roles during the season, pitching just 13.1 and 5.1 innings each respectively. However, the duo worked to ERA's of 7.43 (Rondon) and 10.13 (Johnson), highlighting that they just can't cut it in the Bigs. Why Buck Showalter even turned to these two at all truly baffles me.
There's possibly nobody within the Orioles organization I respect more than Buck Showalter, however when all is said and done, he lacked the magic touch this season which he had shown in seasons' prior. At times the use of his bullpen was questionable, while at others, a second glance was required upon reading the lineup – sometimes it just didn't make sense. Showalter though was let down more by the players, than he let the team down himself, and there is no doubt in my mind, that he is still the right man for the job going forward.
Dan Duquette has had, in my opinion, a terrible 12 months. The dramas from the last offseason have haunted him throughout 2015 and a quick search of "Duquette" on Twitter will give you an insight into what the O's faithful are thinking. The offseason which saw Cruz, Markakis and Miller all walk, was compounded by the rumors of him wanting a move to Toronto. He is always, of course, at the mercy of Peter Angelos' wallet however the moves made – of lack of – both prior to and during the 2015 season hurt the Orioles and has played a large part in the failure of a season. Is he the right man for the job going forward?
So that's a summary of the season, reflecting upon the good, the bad and the indifferent. Ultimately it will go down as a season of missed opportunity for the Orioles, having failed to build upon the memorable 2014 season which saw them return to the top of the AL East and progress into the ALCS. The next few months will be crucial in defining how the next era of Orioles baseball plays out. A series of strong off-season signings will ensure the Orioles remain competitive and push for a playoff berth in 2016 and beyond, however should they let some of these stars walk during free agency, and not adequately replace them, then unfortunately I can see a tough few years ahead for the Birds.
I'll conclude with this wonderful quote from Idowu Koyenikan…
"There are certain life lessons that you can only learn in the struggle."
… The Orioles struggled in 2015 and it is now time to see whether or not the front office has learned from its mistakes of the 2014 off-season.
Tell me your thoughts on the Orioles season and what you think awaits by leaving a comment in the box below.
---
Throughout the season I compiled a review of each game and this can be found

here.

Did you read about my amazing Opening Weekend adventure? Details of which can be found

here – it's worth the read!

Follow me on Twitter for more news, statistics and everything else Orioles –

@OriolesDC.