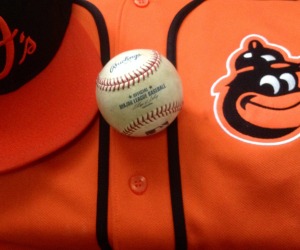 A quiet off-season has probably lead to the increased hype, however speculation is rife tonight that the Orioles and Colby Rasmus are very close to signing a one year deal worth between $6.5-$7m.
Despite a relatively poor 2014 season, where he hit .225/.287/.735 with 18 home runs, the Orioles need to add some outfield depth to the roster and Rasmus' power may also help cover some of that lost in Nelson Cruz's departure.
The speculation is that Rasmus may sign as early as tonight… So we'll be watching closely.