Understanding the Psyche of an Orioles Fan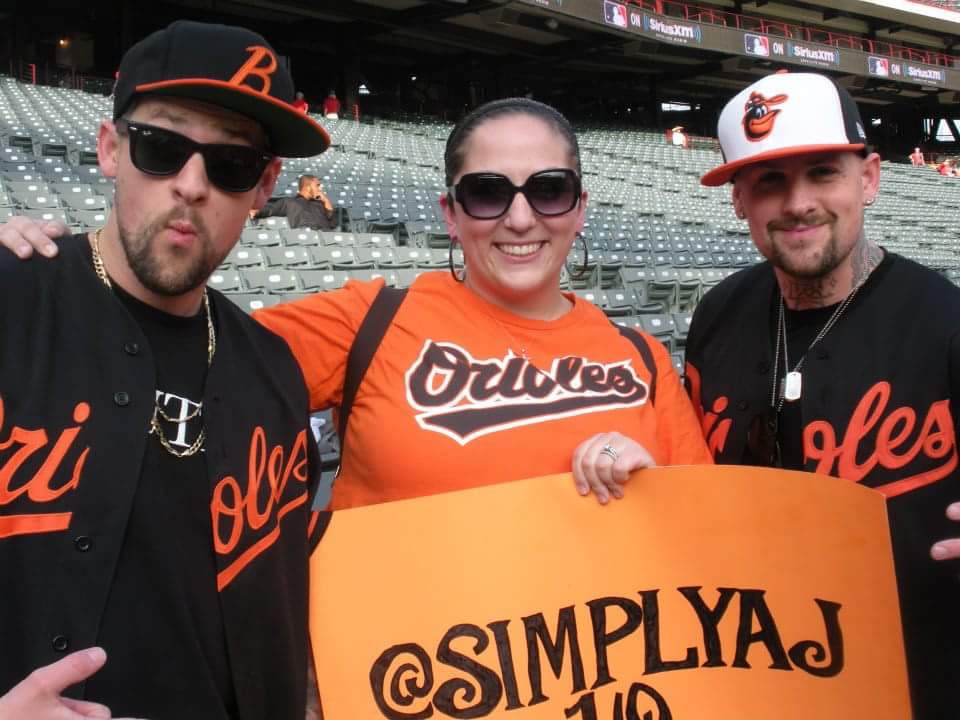 Fan – an enthusiastic, devoted spectator of a sports team, often demonstrating fanatical, passionate and at times, worryingly obsessive behavior.
Does this sound familiar?
Of course it does. If you're reading this, you probably fit into that category and more than likely, you're a fan of the Baltimore Orioles – the greatest sports team in the world.
Make no mistake, it's the fans that make professional sport the spectacle it is today. If they didn't attend, there'd be no ticket sales. If they didn't watch, there'd be no subscriptions, and if they didn't read about it, there'd be no use for reporters. The entire system would fall apart.
So what is it about sport that brings out this fanaticism in people? How can a sports team unite people of all races, religions and professions? Why do people go to ridiculous extremes to show this level of support for a team, only to end up – more often than not – heartbroken? After all, it's only the lucky ones who watch their team lift the championship trophy above their heads come season's end.
For most sports fans, they'll experience far more lows than highs in their lifetime, yet year-after-year, they come back for more pain – a pain Baltimore Orioles fans know all too well.
14 consecutive losing seasons between 1998 and 2011 hurt badly, in particular the four consecutive last place finishes between 2008 and 2011. During these dark days, many fans lost faith. They lost faith in the players, they lost faith in the coaches, and they lost faith in the front office. Despite this, deep down they still hoped that some day, things would improve and the highs would return to Birdland. They were still chasing that unrivaled sense of euphoria and craving a sense of tribal belonging. A sense which can only be achieved whilst drunkingly high-fiving their best buddy after Delmon Young plates three with a line drive double off Joakim Soria…
Yeah, I went there.
After watching that footage – because I know you did – you instantly forgot that pain of 14 years, didn't you?
You see, fans are predictable and fans can relate to one another. Most of the time, they understand what each other are thinking and they experience the same emotions throughout the course of a game. Each fan obviously has a unique perspective on the micro elements – which is what makes sports so enjoyable – however from a macro perspective, they share the joy, they share the pain and they share every other emotion in between. Being able to share this helps them enjoy the good times and it gets them through the bad times. Together. As one. As a tribe.
I've had the privilege of covering the Orioles since 2010, experiencing the dizzying highs and depressing lows that only Birdland can bring. Above all else during these six years, I've enjoyed interacting with the fans, who as a collective, are in my opinion MLB's best fanbase.
The first two years were difficult however things have been pretty good in Birdland since the 2012 season commenced. Two trips to the postseason, a division title, an ALDS series win and countless individual awards for a handful of stars. These achievements have reignited the passion for many Orioles fans, who proudly flaunt their allegiance at the game, in the office, in the street, at home and most definitely online.
The photos above highlight the incredible level of effort these fans go to, to display their loyalty. Most importantly, it doesn't go unnoticed.
After the events of 2014, most Orioles fans were furious at Chris Davis. The team's most powerful hitter, although slumping, would miss the entire postseason due to suspension in what was arguably the Orioles best chance to return to the World Series in over 30 years. That bid did ultimately fall short and we will never truly know if Davis' contribution could have changed history.
At a press conference marking Davis' new contract with the Orioles, almost two weeks ago, he was asked to share his thoughts on the Baltimore fans.
"I have a special place in my heart for Baltimore fans"
Then just last week, he joined Brett Hollander on WBAL's Sportsline program to discuss, amongst other things, the fans' response to his suspension late in the 2014 season.
"I was amazed at the reception I got on Opening Day (2015)"
These are not a cliches, nor were they token, throw-away lines. Davis' words were genuine, you could hear and see the emotion as he spoke.
Despite all that had happened in 2014, Davis had been forgiven by the fans and he went on to have a brilliant season. Entering free agency this winter, he was at the top of most fans' wish list and of course, he has now returned. Whilst the guarantee of $161m would have certainly helped sway his decision, if he didn't feel respected by the fans, I highly doubt he would have returned to Baltimore – regardless of the offer on the table.
This is just one example of where a passionate, vocal, loyal and forgiving fanbase can make a really big difference in a very positive way.
---
Photos supplied with permission by the incredible Orioles fans on Twitter!