Offensive Woes Could Derail Orioles' Bright Start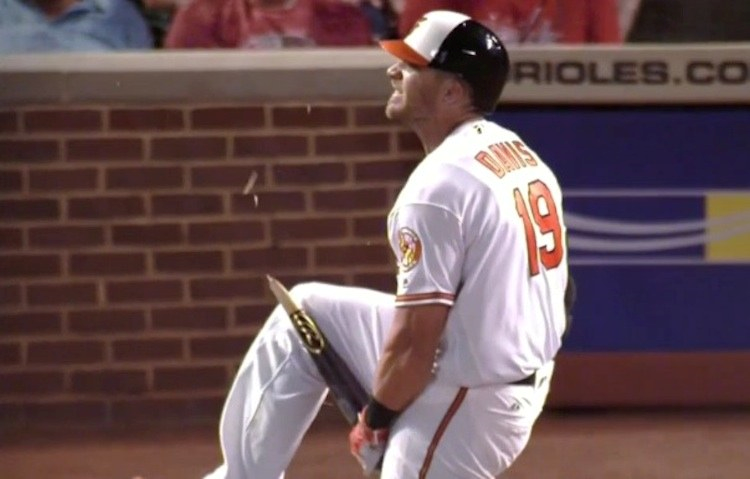 At 13-6, there's certainly no need to worry about how the Orioles are travelling in the early stages of the 2017 season, however, the way in which they are winning does have a few fans slightly nervous.
As touched on in Sunday's column, the Orioles are winning largely on the back of impressive pitching from all members of the starting rotation – well, probably all except the struggling Kevin Gausman. While this is a pleasant surprise, because it was expected to be the teams' weakness, one must wonder what awaits if this hot streak of pitching ceases.
Why? Because the offense is slumping in a way not seen for seven years.
Through 19 games, the Orioles have scored just 74 runs – the third least in the American League. The 3.89 runs per game figure is the least the team has scored since 2010 where it average just 3.78. Worse still, 23 of those runs game in two blowout wins, essentially meaning in the other 17 games, they've scored just 51 times – 3.00 runs per game. Also concerning is the team's continued reliance upon the long ball to score, where 40 of the 74 runs (54%) have come this way.
Mark Trumbo's game-winning home run on Opening Day is his only home run of the season, having now gone 69 at bats without clearing the fences. He's currently riding an 0-for-16 slump and is now hitting just .203 on the season. He needs a day off to clear his head.
Manny Machado has three home runs and three doubles, however he's hitting just .188 through 69 at bats and has struck out 15 times (22%). In 2015 and 2016 he struck out considerably less, 18% and 19% respectively.
Chris Davis started the 2017 red hot, however has cooled down remarkably in his past seven games, going just 4-for-24 (.167). He's also struck out 10 times during this stretch. The big fella also hasn't hit a home run since 14 April – some 12 days ago now.
Seth Smith is just 3-for-24 (.125) in his last eight games after starting the season strongly, and after appearing to find some rhythm on the team's most recent road trip, J.J. Hardy is slumping again, having gone just 1-for-15 (.067) on the current homestand.
Bench riders Craig Gentry (4-for-25), Caleb Joseph (2-for-18), and Ryan Flaherty (0-for-4) are hitting just .128 combined and despite the defensive capabilities of the trio, one must wonder if there aren't other options at Triple-A Norfolk who could generate more production at the plate when called upon.
In total, a staggering eight of 13 position players currently on the Orioles roster are in the middle of significant slumps.
While the pitching remains hot, the Orioles are obviously right in contention to win these low-scoring games. However should the pitching soon falter, as many national and local writers are predicting, and the offense not turn things around, then the Orioles are in serious danger of wasting this impressive start.