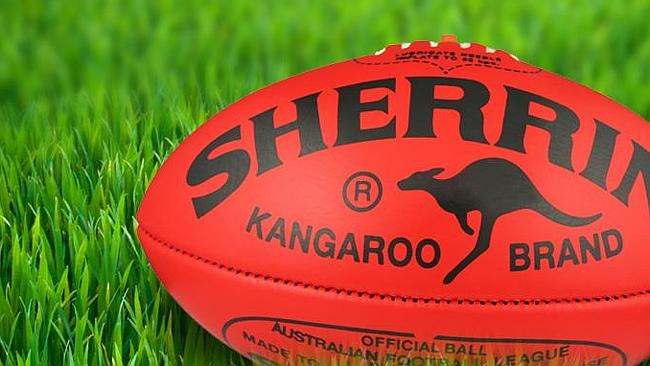 Unless you're a football fan who's been living under a rock, you're probably well aware of the ongoing situation within the Eastern Football League, involving the Nunawading Football Club.
On field, the Lions have been doing it tough since the season kicked off in early April, struggling to compete in the League's Division 4 competition. Week after week records are under threat, as the senior and reserve teams – full of players less skillful and less athletic than their opponents – battle it out at Koonung Reserve in Blackburn North.
Seven rounds into the season, the Lions have collectively been outscored 3427 to 143. Yes, in 14 games they've been outscore by well over 3000 points, as the tale below highlights.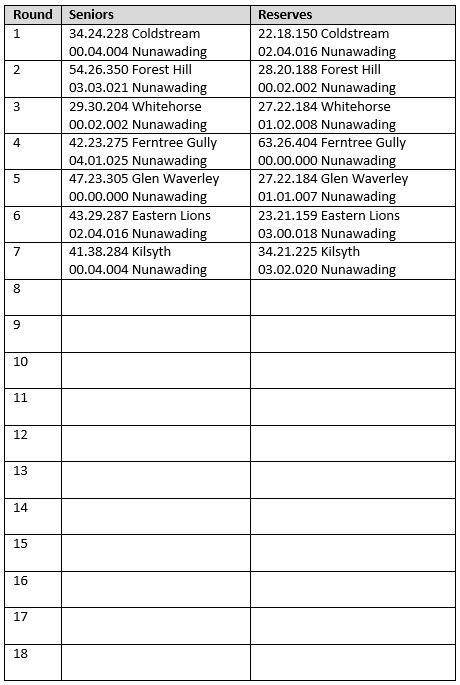 The scores, however, only tell part the story. While these players may lack the skill and athleticism required to compete with their bigger, stronger, faster opponents, their levels of determination and courage are second to none. Each player pulling on the Nunawading Football Club jumper this season possesses these two qualities in huge amounts as they band together to collectively focus on the greater good.
For a while there, it looked like the proud Club – which has history dating back to 1894 – was heading for the archives, following a tough period which effectively left it on it's knees. Poor management and a mass exodus of players required a fresh start – including a new committee, a new coaching staff and an entirely new playing group.
With so much turmoil needing to be overcome and so much energy being devoted to merely surviving, the results on field were never going to be pretty. Off field however, the Club needed to make a strong impact – and that's exactly what it's done.
Lead by President Wayne Devene, the Club has recruited new sponsors, secured one-off appearances from numerous well-known retired footballers, held a series of well-attended events, and used the extensive media coverage following the team's journey very effectively. Football fans all over the nation are interested in the Lions' progress and are checking in on a weekly basis to see how they've fared.
To achieve such positive attention, despite the somewhat shocking results, is a credit to the hard-working committee who is hell-bent on keeping the Club alive and remaining an integral part of the community.
So you're an football fan? Check out the video below!