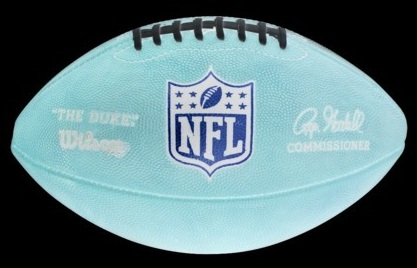 New England Patriots d New York Jets 27-25
The Jets were finally competitive and it came down to the final play, a blocked field goal, that got the Patriots over the line. Tom Brady finished with 261 yards and 3 TDs.
Baltimore Ravens d Atlanta Falcons 29-7
A great defensive display by the Ravens helped them to their second straight "easy" win, they finished with five sacks in this one against the Falcons. Pernell McPhee and Elvis Dumervil each with two and Terrell Suggs with the other. Joe Flacco finished with 258 yards and 2 TDs.
Buffalo Bills d Minnesota Vikings 17-16
It wasn't Kyle Orton's best game however he got the Bills over the line with a 15 play, 80 yard drive. He found Sammy Watkins for the winning score with only 1sec remaining in the game to get his team the "W". He got sacked six times, had a fumble and an interception but finished with 283 yards and 2 TDs.
Miami Dolphins d Chicago Bears 27-14
Well, the Bears remain winless at home so far this season with Ryan Tannehill and the Dolphins taking this one. Tannehill had a very efficient game, connecting on his first 14 passes to finish with 277 yards and 2 TDs.
Detroit Lions d New Orleans Saints 24-23
The Lions did most of their work in the final 4mins of the game, scoring two TDs in that time to snatch the win away from the Saints. Golden Tate received for 154 yards and 1 TD, while Matt Stafford threw for 299 yards and 2 TDs.
Green Bay Packers d Carolina Panthers 38-17
The Packers have now won four straight and did most of the damage in the first quarter of this one (21-0). Aaron Rodgers was clinical in his game today, connecting on 19 of 22 for 255 yards and 3 TDs.
Indianapolis Colts d Cincinnati Bengals 27-0
The Colts won their fifth straight and had their first shutout since 2008 and Cincinnati suffered their first shutout since 2009. The Colts defense caused the Bengals to punt a franchise record 11 times. Andrew Luck finished with 344 yards and 2 TDs.
Jacksonville Jaguars d Cleveland Browns 24-6
The Jaguars have their first win of the season and Denard Robinson had a career night with 127 rushing yards and 1 TD. The Jaguars stopped the Browns rushing game, limiting the Cleveland side to 69 yards from 30 rushes.
St Louis Rams d Seattle Seahawks 28-26
The Rams pulled out plenty of tricks in this one to get the win, one involving making the Seahawks think that another player was going to catch a punt and leaving the field wide open for the one who actually did. Russell Wilson had a great game individually, rushing for 106 yards, 1TD and passing for 313 yards and 2 TDs.
Washington Redskins d Tennessee Titans 19-17
Colt McCoy came into the game in the second half for the Redskins and made an almost immediate impact. Setting up Pierre Garcon for a 70 yard TD.
Kansas City Chiefs d San Diego Chargers 23-20
With 20secs left in the game, Cairo Santos put through a 48 yard field goal to get the Chiefs over the Chargers. Alex Smith finished with 221 yards and 1 TD as he and the Chiefs broke the Chargers five game winning streak.
Dallas Cowboys d New York Giants 31-21
DeMarco Murray broke a 56 year NFL record when he rushed for over 100 yards for the seventh straight game to start a season. The Cowboys won their sixth straight game and have their best start to a season since 2007.
Arizona Cardinals d Oakland Raiders 24-13
The Raiders have now lost 12 in a row, their worst start to a season since losing 13 straight in 1962. Carson Palmer had 253 yards and 2 TDs for the Cardinals.
Denver Broncos d San Francisco 49ers 42-17
The NFL has a new leader in all-time passing TDs and his name is Peyton Manning. The highlight could have been his teammates playing keepings-off with the milestone ball though. Another great outing for Manning with 318 yards and 4 TDs.
Pittsburgh Steelers d Houston Texans 30-23
Martavis Bryant caught a TD pass in his first start in the NFL as the Steelers got over the Texans in this one. The Texans have lost their third straight, while the Steelers move to 4-3.