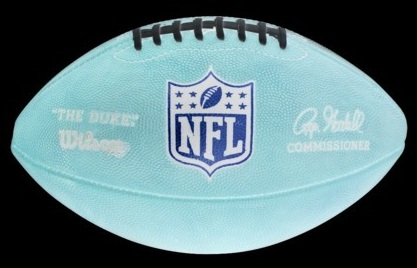 Indianapolis Colts d Houston Texans 33-28
The Colts got this one after an amazing first quarter (24-0) and then held on for the final three quarters of the game to get the win over the Texans. T.Y Hilton had a career night with 223 yards receiving and 1 TD. Andrew Luck had another good game, passing for 370 yards and 3 TDs.
New England Patriots d Buffalo Bills 37-22
Kyle Orton threw for 299 yards and 2 TDs in his second start for the Bills but it wasn't enough as Tom Brady passed for over 300 yards for the 60th time in his career to lead the Patriots to the win. He finished with 361 yards and 4TDs.
Carolina Panthers drew Cincinnati Bengals 37-37
The NFL has its first draw of the season as Mike Nugent, of the Bengals, missed a 36 yard field goal attempt wide right on the last play of overtime. Andy Dalton finished with 323 yards and  2TDs while his Panthers counterpart, Cam Newton, had 284 yards for 2 TDs.
Cleveland Browns d Pittsburgh Steelers 31-10
It was a 21-0 second quarter that set the Browns up for this rare win over the Steelers. Ben Tate rushed for 78 yards and 2 TDs, while Brian Hoyer had 217 yards and 1 TD.
Green Bay Packers d Miami Dolphins 27-24
It came down to the final few seconds for the Packers as they just got by the Dolphins in this one. You can put this win down to Aaron Rodgers who orchestrated a number of key final drives for the Packers. He finished with 264 yards and 3 TDs.
Detroit Lions d Minnesota Vikings 17-3
The Lions won this game on the back of their defense, intercepting three Teddy Bridgewater passes. Matt Stafford finishing the game with 185 yards and 1 TD.
Denver Broncos d New York Jets 31-17
Peyton Manning needs just two more TDs to reach Brett Favre's career mark after throwing three of them today against the Jets. Manning had 237 yards and 3 TDs as Geno Smith and the Jets dropped to 1-5 on the season.
Baltimore Ravens d Tampa Bay Buccaneers 48-17
Baltimore got away to the perfect start, scoring on their first six straight possessions and Joe Flacco throwing 5 TDs on the first five of those possessions. Flacco finished with 306 yards and 5 TDs next to his name.
Tennessee Titans d Jacksonville Jaguars 16-14
This game came down to a blocked field goal attempt in the final seconds, Sammie Hill the man of the moment for the Titans. This was the first win at home for the Titans this season. Blake Bortles had a decent game for the Jaguars finishing with 336 yards and 1 TD.
San Diego Chargers d Oakland Raiders 31-28
The Chargers ruined new Raiders interim coach Tony Sparano's debut game with this 3pt win. This was the Chargers fifth straight win and unfortunately for the Raiders, their 11th straight loss. Philip Rivers finished with 313 yards and 3 TDs while his Raiders counterpart, rookie Derek Carr, also had a good game with 282 yards and 4 TDs.
Arizona Cardinals d Washington Redskins 30-20
Carson Palmer returned after five weeks out for the Cardinals and he led them to a 10pt win over the Redskins. Larry Fitzgerald also got his first TD of the season for the Cardinals. Kirk Cousins got 354 yards and 2 TDs for the Redskins.
Chicago Bears d Atlanta Falcons 27-13
Matt Forte ran for two second half TDs and the Bears won another game on the road. Jay Cutler threw for 381 yards and 1 TD as the Bears handed the Falcons their third loss in a row.
Dallas Cowboys d Seattle Seahawks 30-23
Well this was an upset! DeMarco Murray became the second RB in NFL history to have six straight 100 yard games to start a season and he ran in the final TD of the game for good measure. The Cowboys have gone to 5-1 for the first time since 2007.
Philadelphia Eagles d New York Giants 27-0
Not the greatest of games by the Giants, they were completely outplayed by LeSean McCoy and Nick Foles. McCoy rushed for 149 yards and Foles threw for 248 yards and 2 TDs.
San Francisco 49ers d St Louis Rams 31-17
The 49ers were down by 14pts at the end of the first quarter but Colin Kaepernick made sure the score didn't stay that way. Kaepernick threw for 343 yards and 3 TDs as the 49ers moved to 4-2 and won their third in a row.