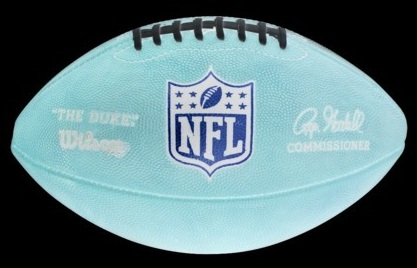 Week 4 is almost at a close, here are the results thus far –
New York Giants d Washington Redskins 45-14
Eli Manning passes for 300 yards and 4 TDs to lead the Giants to back-to-back victories to now sit 2-2.
Baltimore Ravens d Carolina Panthers 38-10
Steve Smith turned it on against his former team, he scored twice in the second quarter to finish the game with 2 TDs and 139 yards.
Green Bay Packers d Chicago Bears 38-17
This game was all offense, little defense and absolutely no punting; read about it here – Who Loves a Punt?
Houston Texans d Buffalo Bills 23-17
Both QBs had a bit of trouble in this one but it was JJ Watt as he returned an interception 80 yards for the TD that was the highlight in this one.
Indianapolis Colts d Tennessee Titans 41-17
Andrew Luck and the Colts owned this one to give Tennessee their third straight loss. Luck finished the game with 393 yards and 4 TDs next to his name.
Detroit Lions d New York Jets 24-17
The Jets crowd want Michael Vick and after another loss they might just get him. Matt Stafford and the Lions getting over the line in this one. The Jets are 1-3 for the first time under Rex Ryan.
Miami Dolphins d Oakland Raiders 38-14
The Raiders were short on defense heading into this game but then they lost starting QB Derek Carr in the third quarter. Replacement Matt McGloin did alright, throwing 1 TD and 129 yards. It was Ryan Tannehill that came out on top though with 278 yards and 2 TDs.
Tampa Bay Buccaneers d Pittsburgh Steelers 27-24
The Steelers had the lead right up until 7secs to go in the game, then Mike Glennon managed to hit Vincent Jackson for a TD and a remarkable victory.
San Diego Chargers d Jacksonville Jaguars 33-14
Blake Bortles got his first start for the Jaguars and finished with 253 yards and 1 TD but it wasn't enough to overcome Philip Rivers (377 yards, 3 TDs) and the Chargers.
Minnesota Vikings d Atlanta Falcons 41-28
The story of this game is Teddy Bridgewater (317 yards) leaving for scans on his left foot. The rookie was having a great game in his first start, both passing and rushing the ball. The Vikings ultimately got the win, possibly with a little help from injuries suffered by three of the Falcons offensive line.
San Francisco 49ers d Philadelphia Eagles 26-21
Frank Gore got his first 100+ yard game of the year as the 49ers took over in the second half. Colin Kaepernick important with 218 yards and 2 TDs.
Dallas Cowboys d New Orleans Saints 38-17
The Saints were kept scoreless in the first half and that set the stage for them to lose to the Cowboys in Texas for the first time since 1991. Drew Brees ended up having a big game (340 yards, 2 TDs) but it was Tony Romo that had control of this one. He finished the game with 262 yards and 3 TDs next to his name, not too shabby a completion rate either (22/29).
New England Patriots v Kansas City Chiefs
Still to be played.