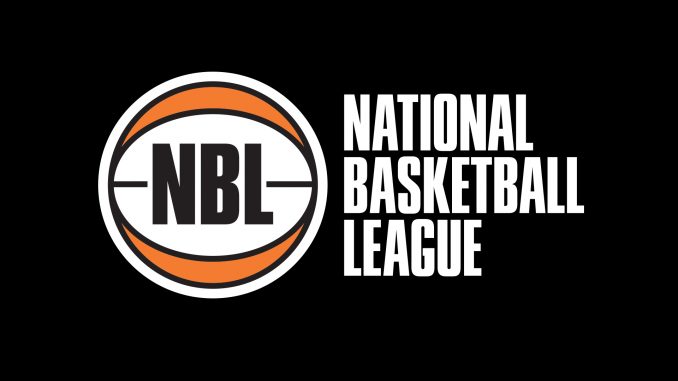 Thursday 9th November
New Zealand Breakers v Perth Wildcats (5.30pm AEDT)
We've been here before, the Breakers and the Wildcats sitting atop the NBL ladder looking a class above the rest. I say it every week but the Breakers being here is a surprise to me given the talent that other teams brought in but they have come together and performed well since losing to Cairns at home in Round 1. Seeing as they play each other again later in the week, I'll add that game to this space as well.
The Breakers have won their past six straight and the Wildcats have won all five of their games at home, their lone loss coming away from home to the same Taipans that the Breakers lost to earlier in the season.
In short I'm expecting the home team to win these games on both occasions. The Perth to New Zealand (and vice-versa) trip is the longest in the league and both teams play their home courts exceptionally well. The Breakers haven't blown any team out of the water this season with four of their five games being decided by less than five points, so expect this one to be another tight tussle.
The Breakers have the edge on the boards with Mika Vukona, Alex Pledger and Thomas Abercrombie likely to do the most battling for them – the Wildcats will be without the recently retired Matthew Knight, leaving Angus Brandt and Derek Cooke Jnr as the lone five men and having to stay out of foul trouble. Look for JP Tokoto to crash the boards to help those two players.
The Wildcats have got the edge defensively with Damien Martin and JP Tokoto two of the toughest players you could come up against which will make life difficult for the likes of Abercrombie, Edgar Sosa and DJ Newbill.
So Breakers to win the Thursday game at home, Wildcats to win the return game on Sunday in Perth.
Cairns Taipans v Melbourne United (7.30pm AEDT)
Whatever Dean Vickerman said to the United players, whatever he did to them during a grueling training session last week, it worked. Melbourne won both of their games during Round 5 by about 20pts each, including a 22pt win against this Cairns Taipans outfit.
Casper Ware and Chris Goulding finally came to play, scoring 26pts and 20pts respectively. They also shut down Cam Gliddon and Alex Loughton who had been a couple of the top scorers for the Taipans thus far this season.
Aside from the shooting of the star backcourt Melbourne won this game on the glass, securing 48 rebounds to 37 rebounds, limiting the Cairns offense and taking a few second chance points for themselves. It was Majok Majok who stood up in this game in that regard finishing with nine rebounds while Cairns was able to limit the league leading rebounder, Josh Boone, to just two rebounds for the game.
Cairns was also fairly sloppy with the ball, allowing Melbourne to garner 12 steals to their six so bad passes and poor ball control didn't help the Taipans cause.
The Taipans will be hoping that Michael Carrera can continue his solid form since returning from injury, he top scored for Cairns in this game last round with 19pts but he needs support.
I can see this game following the same path as their Round 5 clash, Melbourne to get the win being too strong down low in particular.
Saturday 11th November
Melbourne United v Sydney Kings (5.30pm AEDT)
The Sydney Kings have made a couple of HUGE signings on Thursday that if they are available for this game changes the complexion of it entirely. The Kings have released import Travis Leslie, who wasn't providing too much on the court anyway and have brought in reigning league MVP Jerome Randle and former NBA player Jeremy Tyler. More about those two players in a separate post.
United will have played a couple of days before this in what should be a win for them but a bruising one nonetheless.
It's hard to preview this match too closely without knowing who will be suiting up for the Kings. If their new imports play, they fill the needs of the Kings instantly and help with their weaknesses that have been seen so far this season. If they play, Kings win. If they don't play, Melbourne wins.
Adelaide 36ers v Illawarra Hawks (7.30pm AEDT)
The 36ers will be hurting after another disappointing game against Melbourne United and the Hawks present a good opportunity for them to bounce back. These two teams haven't actually played against each other yet this season.
During Round 5 the Hawks won both of their games, one away from home against the Bullets and the other a revenge match against the Kings. The Hawks win against the Bullets was the ultimate display in team basketball – six players made it to double figures for scoring and as a team they had 35 assists, that's right 35! In comparison, the Bullets only had 12. Their win against the Kings was more of a standard game, with Rotnei Clarke (29pts) and Nick Kay (17pts) getting them over the line.
The 36ers meanwhile, suffered another loss to Melbourne and a narrow loss to the Breakers in what turned out to be a disappointing Round 5 for them. The 36ers match up well against the Hawks, personnel-wise. Shannon Shorter puts a bigger body on Rotnei Clarke if he is matched up against him, or Nathan Sobey puts a longer, more athletic player against Clarke to make him work twice as hard on both ends of the court. Daniel Johnson and Nick Kay are similar players, both enjoy shooting the ball more than posting up down low, leaving that for Matt Hodgson and AJ Ogilvy for their respective teams.
Mitch Creek against Demetrius Conger will also be an entertaining matchup in this one. Creek has been in solid form to start off this season and Conger was leading the league in scoring up until the conclusion of Round 5.
Adelaide on their home court will get back on the winners list.
Sunday 12th November
Brisbane Bullets v Cairns Taipans (3pm AEDT)
The Bullets would not have been happy dropping that game at home last week against the Hawks and will be looking to get a win back here. The Taipans will have played a fast paced game against United earlier in the round while the Bullets are playing their first game here.
The last time these two teams faced off it was the Bullets getting the win by 5pts, on their home court as this game will be as well. Tom Jervis and Perrin Buford dominated for the Bullets, while the Taipans were able to keep Stephen Holt, Travis Trice and Daniel Kickert well held for the game.
The key difference in this game is Michael Carrera, who was injured the last time these two teams played and is the X-factor for this Cairns team. Both teams are fairly lax when it comes to rebounding with Carrera actually leading the team in rebounds (and he isn't a big man) which means Tom Jervis could have another good outing against the Taipans with Daniel Kickert not liking to rebound too much, or not at all (averages 3.3rpg) and dragging his defender out of the paint.
I can't see Trice, Holt and Kickert all having bad games like they did the last time these two teams met and their team still won, Bullets to get another one over Cairns.
Perth Wildcats v New Zealand Breakers (7pm AEDT)
See their first matchup for the round for this preview.
Tips for Round 6:
NEW ZEALAND v Perth
Cairns v MELBOURNE
Melbourne v Sydney (if new Kings imports play, they win – if they don't, Melbourne wins)
ADELAIDE v Illawarra
BRISBANE v Cairns
PERTH v New Zealand