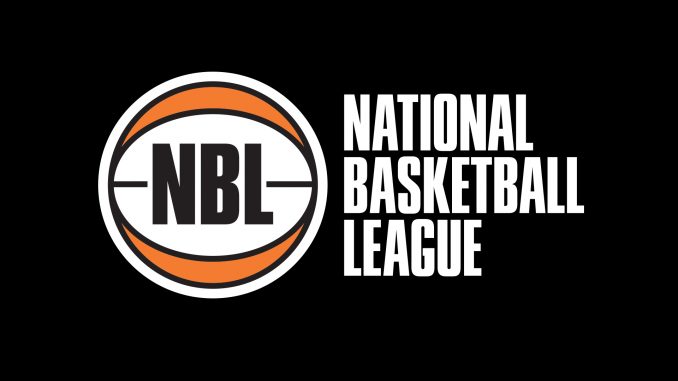 Thursday 4th January
Adelaide 36ers v Perth Wildcats (7.30pm AEDT)
What a game to kick off Round 13! Adelaide is coming off another win against the Breakers, while the Wildcats put Cairns back in their place with a 15pt win during Round 12.
These two teams last met in Round 9 where Perth came away with a 9pt win at home. In that game the Wildcats had a nice even spread of scorers with five players getting into double figures whereas the 36ers relied heavily on the production of Daniel Johnson and there was very little support for him. Mitch Creek also only played one minute of this game.
As we say most weeks – with Perth, it's all about their defense and making sure they can hit their open shots when they're given the opportunity. With Adelaide, it's all about their transition offense and making sure that their defense is able to lead into those opportunities.
Look for a big game from Daniel Johnson on the offensive end once again as the Wildcats don't have a big who can match up evenly against him. He can be a liability for the 36ers on defense though and if the Wildcats are able to attack him and get him in foul trouble early, the result could swing their way.
Damien Martin and JP Tokoto will also need big games, for the Wildcats, as those two will be relied heavily upon on defense to stop the run and gun style of the 36ers.
Adelaide in a close one.
Friday 5th January
Cairns Taipans v Brisbane Bullets (7.30pm AEDT)
These two teams last met in Round 10 where the Bullets came away with a tight one point win in Cairns and it came in the dying seconds from last seasons Cairns MVP Travis Trice, who now plays for the Bullets.
The Bullets did a good job in this game of keeping both Alex Loughton, who is having a true throwback season, and Cam Gliddon quiet and making someone else try to beat them on the scoreboard.
While Loughton and Gliddon are the engine room and main offensive forces on this Taipans team, Mitch McCarron is the X-factor. Ultra athletic, can play the point, shoot the three, get to the basket, is quick on his feet on defense and can be relied upon to rebound. He will be a star in this league in the future and Cairns need him to be more aggressive on offense.
The Bullets rely heavily on Trice, Daniel Kickert and Perrin Buford on offense and Tom Jervis on defense. Unlike the Taipans, the Bullets aren't known for their defense and rebounding and Jervis and Buford are close to the only sources of either on this team. Jervis is prone to fouling, especially considering how easy it is for opposing players to get into the paint and the frequency that perimeter defenders allow it to happen, so if players like McCarron, Jerry Evans and Jarrod Weeks do start attacking the basket then he is going to need support so he can stay on the floor.
Cairns to win this one easier than the last time these two teams met.
Saturday 6th January
Sydney Kings v Perth Wildcats (5.30pm AEDT)
The Kings season is now over, there is little doubt there but they can still wreck havoc on the teams that are in, or trying to make, the finals.
They have improved over recent rounds but lost key games that they needed to win to have them knocking on the door still. The Kings honchos should now be looking at keeping the core of this team together for next season while strengthening the depth off the bench, going for a long, tough preseason and hitting the 2018/19 season on the ground running.
In this game however, their defense which is as porous as anything will need to stop players like JP Tokoto, Bryce Cotton and Lucas Walker from cutting them to shreds on the way to the basket. That's not going to happen.
The matchup that will be fun to watch will be Jerome Randle vs Damien Martin/Bryce Cotton, keep your eyes peeled on what happens there.
Perth to win.
Illawarra Hawks v Melbourne United (7.30pm AEDT)
The Hawks have been a bit of a bogey side throughout the season, winning games you really thought they wouldn't and then losing games you thought they should win.
Unfortunately for them, none of those surprise wins have come against Melbourne. United seem to have the wood on the Hawks this season and this is another game they really should win as well.
Casey Prather going down could have been just the thing Melbourne needed in-so-far-as it took an alpha player, a player who needs the ball in their hands off the court and has allowed the remaining players to bring in a little more ball movement. It's still nothing compared to a number of the other teams, including the Hawks who have a season high/league high 35 assists in one game this season, but it's an improvement.
The Hawks have been getting great production out of Rotnei Clarke and Demetrius Conger and with AJ Ogilvy on the sidelines, they need all the points those two can possibly provide.
Melbourne should win this one, expect a big game from Josh Boone with no Ogilvy to battle against him.
Sunday 7th January
New Zealand Breakers v Cairns Taipans (1pm AEDT)
Speaking of bogey teams, the Taipans are a bit of a bogey team for the Breakers. These two teams, when they are matched up against each other, always seem to have great games.
The team defense of Cairns tends to make any game they play a drawn-out struggle and when they play the Breakers it's no different.
The Breakers have the edge in the paint with Mika Vukona, Alex Pledger and Rob Loe but Cairns have the edge on the perimeter with the number of players able to hit the three point shot. If I was NZ I'd be putting Thomas Abercrombie on Cam Gliddon and Vukona on Alex Loughton and telling them to deny those two the ball as much as possible. Taking those two out of the scoring column can really take Cairns out of the game due to the reliance upon them.
If I was Cairns I'd be putting Jerry Evans on Edgar Sosa and playing him straight up with the added length and athleticism that Evans brings to the table. That should disrupt Sosa's play and make him give the ball up so that someone else on the Breakers team has to set things up on the offensive end.
Cairns does seem to match up well against the Breakers, let's go them to win in a bit of an upset.
Brisbane Bullets v Adelaide 36ers (3pm AEDT)
This preview can be get fairly short and sweet, similar to a few Perth ones in the past.
Adelaide will win this. Their offense is far too strong for the lacklustre effort that the Bullets put into their defense and their rebounding.
Look for big games from Mitch Creek, Daniel Johnson and Nathan Sobey as their offensive transition should be able to be in full effect in this game.
Tips for Round 13:
ADELAIDE v Perth
CAIRNS v Brisbane
Sydney v PERTH
Illawarra v MELBOURNE
New Zealand v CAIRNS
Brisbane v ADELAIDE