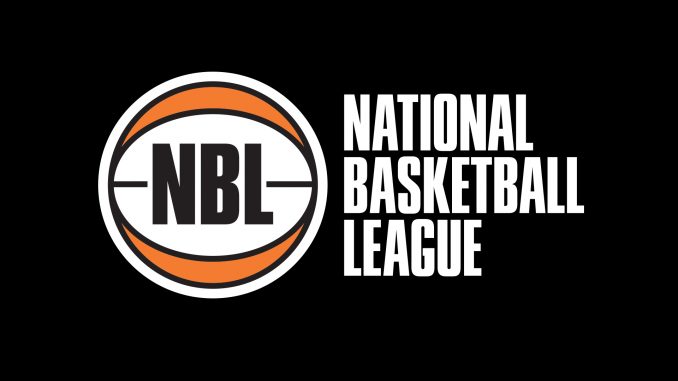 Thursday 21st December
Sydney Kings v New Zealand Breakers (7.30pm AEDT)
The Kings got back in the winners column last round while the Breakers continued a their slide against the Adelaide 36ers.
Sydney have just about their full strength team now on the court with Todd Blanchfield's return last week. It instantly improved the structure of the Kings starting unit and gave the bench the offensive threat that it has been missing since Jason Cadee moved into the starting lineup as numerous injuries occurred recently.
The Breakers suffered a bit of the same trouble that continues to plague Melbourne – they don't know which player to turn to when the game is on the line. In the final quarter last week against the 36ers, the pressure was turned up to 11 from Adelaide and the Breakers didn't have a single player stand up for them. Edgar Sosa and DJ Newbill went missing and Breaker veterans Kirk Penney and Thomas Abercrombie were silent.
The Kings continue to get better and better the longer their players are actually on the court together, plus there is still the chance that Kevin Lisch returns this weekend as well after a slight re-injuring of his calf during training before their Round 10 game. Jerome Randle and Jeremy Tyler also continue to form a formidable duo and the Breakers will have their hands full with those two.
An upset would be a Kings win and that's the way I'm leaning. Randle will get the better of Sosa and Tyler is too active for the slower moving Alex Pledger/Rob Loe combination. Brad Newley matched up against Thomas Abercrombie can be fun to watch if either of them can get into open air on offense.
Friday 22nd December
Melbourne United v Adelaide 36ers (7.30pm AEDT)
A big injury blow for Melbourne with Casey Prather out for around eight weeks, the team will be looking at an import to come in as an injury replacement in the meantime.
The 36ers, without Mitch Creek, really turned on the pressure in the final quarter against the Breakers and came away with the big away win. Meanwhile it took Melbourne right up to the last minute or two of their game to make sure they did enough to put away the Illawarra Hawks.
Adelaide have struggled against Melbourne so far this season but with the form they are in at the moment, you'd be leaning towards them over Melbourne. Nathan Sobey and Ramone Moore had huge final quarters on both ends of the floor to completely dominate their opponents. They will need to find some more bench scoring with Anthony Drmic suffering an injury during that final quarter.
Adelaide are a much better team, as in group of players willing to play alongside and for each other, than Melbourne. They are in better form than Melbourne at the moment and I'm expecting a big game from Josh Childress in this one. Adelaide for the win.
Saturday 23rd December
Brisbane Bullets v Sydney Kings (5.30pm AEDT)
The Bullets have turned up to play, finally, half way through the season. They're proving to be a really difficult team to put away and tough to tip and tip against. Not only did they beat Cairns in Cairns last week but they also beat Perth in Perth!
The Kings will have played earlier in the round and this will be their second game in a short space of time. The Bullets will have had all week to prepare for this and coach Lemanis isn't going to waste that time.
Having said that, this will be a game between two teams who are weak defensively and ultimately weak inside the paint. Jeremy Tyler if he can stay out of foul trouble will be the difference maker in this game. Tom Jervis is too slow defensively to contain Tyler and Daniel Kickert doesn't play defense. Sydney to win if Tyler stays on the court.
Illawarra Hawks v Perth Wildcats (7.30pm AEDT)
These two teams met a couple of weeks ago and most people gave the Hawks little chance of being competitive let alone winning. They showed up to play however and kept the game much closer than expected.
The question this time is can they do it against a Perth coming off a game that they should have won in the last round? After a couple of rounds with a number of starting players out injured, the Hawks have their players back with the exception of Mitch Norton. Demetrius Conger and Rotnei Clarke have been playing exceptional basketball for them as well.
Defensively the Wildcats will be able to handle those two though, Damien Martin will guard Clarke and JP Tokoto will guard Conger in what should be the match up of the night. This leaves far too much to do for the streaky shooters outside of those two players for the Hawks and AJ Ogilvy has not had a great season thus far.
The Wildcats, even with their surprise loss last week, should be too strong for the Hawks.
Sunday 24th December
Adelaide 36ers v Cairns Taipans (3pm AEDT)
The 36ers will take on arguably the best defensive team in the league for their second game of the round.
There are two main areas in which the 36ers should be able to get this win – inside the paint and their athleticism. Daniel Johnson and Matt Hodgson will prove too difficult for Nnanna Egwu and Alex Loughton to contain. Johnson having the ability to step out to the perimeter on offense will also stretch the Cairns defense and allow slashing lanes for players like Nathan Sobey, Ramone Moore and Josh Childress.
The Taipans will need big games from Loughton and Cam Gliddon on the offensive end while Mitch McCarron will need to have a good game and should provide a good match up against Nathan Sobey.
The 36ers will be too good for the Taipans, especially at home.
Tips for Round 11:
SYDNEY v New Zealand
Melbourne v ADELAIDE
Brisbane v SYDNEY
Illawarra v PERTH
ADELAIDE v Cairns