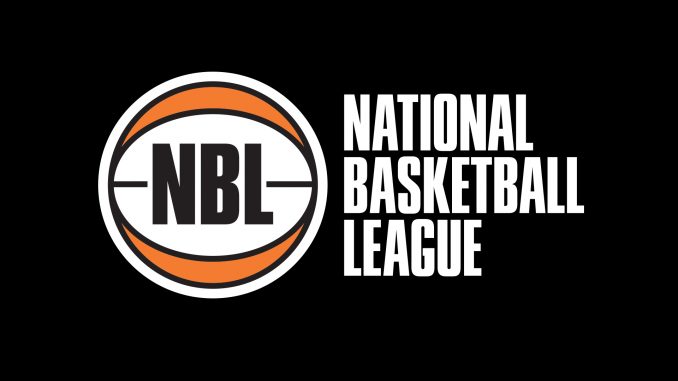 Thursday 14th December
Cairns Taipans v Brisbane Bullets (7.30pm AEDT)
At time of writing this game has already been completed.
Friday 15th December
New Zealand Breakers v Adelaide 36ers (5.30pm AEDT)
These two teams did battle just last week during Round 9 and Breakers coach Paul Henare was not happy with the officiating in Adelaide.
There's always going to be some contentious calls during a game of basketball, no player will make 100% of their shots all of the time and the refs aren't going to make 100% the correct call all of the time either.
Adelaide, meanwhile, were led by Nathan Sobey who had arguably his best defensive game of the season and had a great duel with Edgar Sosa of the Breakers. He wasn't just getting it done defensively, he was also back on song offensively.
In this matchup last week the 36ers shocked the Breakers with a fast start and the Breakers had to play catch up throughout the remainder of the game. They left their run too late and the 36ers were able to get over the line.
No Mitch Creek for the 36ers would be a difficult player to replace, for any other team. The 36ers have Josh Childress ready to step into the starting lineup and take more control over the ball than he has during the season thus far.
In this matchup I tend to go with the 36ers based on their athleticism and transition play, I'm going to be stubborn and stick with that thinking.
Saturday 16th December
Perth Wildcats v Brisbane Bullets (5.30pm AEDT)
The Bullets would have already played this weekend, with their game against the Taipans on Thursday night in Cairns and now they travel to Perth to take on the Red Army.
The Wildcats are going to be relentlessly attacking the rim in this game and the Bullets defense has that many holes in it that, in a number of instances, they should find themselves just strolling in.
With the Bullets, almost, unwillingness to rebound the ball it means that players like Lucas Walker, JP Tokoto, Derek Cooke Jnr and Angus Brandt will have a field day down low and slashing to the basket.
The Bullets will need a superhuman effort from Travis Trice to have any chance in this game, Wildcats easy.
Illawarra Hawks v Melbourne United (7.30pm AEDT)
These two teams faced off two weeks ago during Round 8 where Melbourne came away with an 18pt win.
The trouble with Melbourne is you don't know which Melbourne is going to turn up. In their game against Sydney last week they were front-runners and were having a good time, however in their loss to Cairns last week they were battling and their heads were down and there was too much individual play going on.
The Hawks on the flipside, are almost the ultimate "team" on the offensive end. Their ball movement and unselfishness is right at the top of this league. With only a few players (AJ Ogilvy, Rotnei Clarke and Demetrius Conger) as the only real consistent offensive threats, their movement allows the role players to play with confidence and take their shots. It's their defense that lets them down at times, particularly if Ogilvy gets into foul trouble early.
Ogilvy is the key once again, his matchup with Josh Boone (United) could determine which way this game goes. If Ogilvy attacks Boone early and gets him in foul trouble then the Hawks will have a better time on the boards and down low against Majok Majok, David Andersen and Tai Wesley. If it goes the other way and Ogilvy finds himself on the bench with fouls, Melbourne will like their chances against his backup even more than the Hawks against Melbourne backup.
I'm going to go with an upset here and say Illawarra to get the win at home. If they can get off to a good start then we could see the Melbourne that played against Cairns and not the one seen against Sydney.
Sunday 17th December
Sydney Kings v Cairns Taipans (3pm AEDT)
After playing twice during Round 8 and splitting home wins, these two teams meet again in Sydney.
The Kings over the past two rounds have shown enough over recent weeks to see that they are on the way up. Jerome Randle has settled in, reportedly playing ill against Melbourne last round, Jeremy Tyler has really found his feet in the league and would be leading MVP voting if he'd been in from the start of the season and playing like he is now.
Kevin Lisch may also be able to return this week which means, if he does, the Kings will have their full strength team on the court. Finally.
Cairns have been in good form defensively over recent weeks and showed the ultimate team defense last week against Melbourne to come away with another upset win for the season. However they would have already played this weekend, albeit at home and on Thursday but Sydney will come in fresh, which could see them off to a slow start on both ends of the court.
The Kings will likely try to get Tyler involved early and get his confidence up while trying to hide him defensively to keep his fouls in check, which will be easier if Lisch is playing as he is the best on-ball defender the Kings have and won't allow players to simply run past him like a Jason Cadee might.
I'm going with Sydney in this one at home.
Tips for Round 10:
New Zealand v ADELAIDE
PERTH v Brisbane
ILLAWARRA v Melbourne
SYDNEY v Cairns