Alright this is getting absolutely ridiculous, fans should have absolutely no say in voting for any type of accolade in the NBA.
The NBA All Star Weekend is getting near and the highlight is the All Star Game between the Eastern Conference and the Western Conference and fan voting closes in the coming days. Two sets of "results" have been released showing in progress voting numbers for players in the backcourt and frontcourt of each team and they are disappointing to say the least.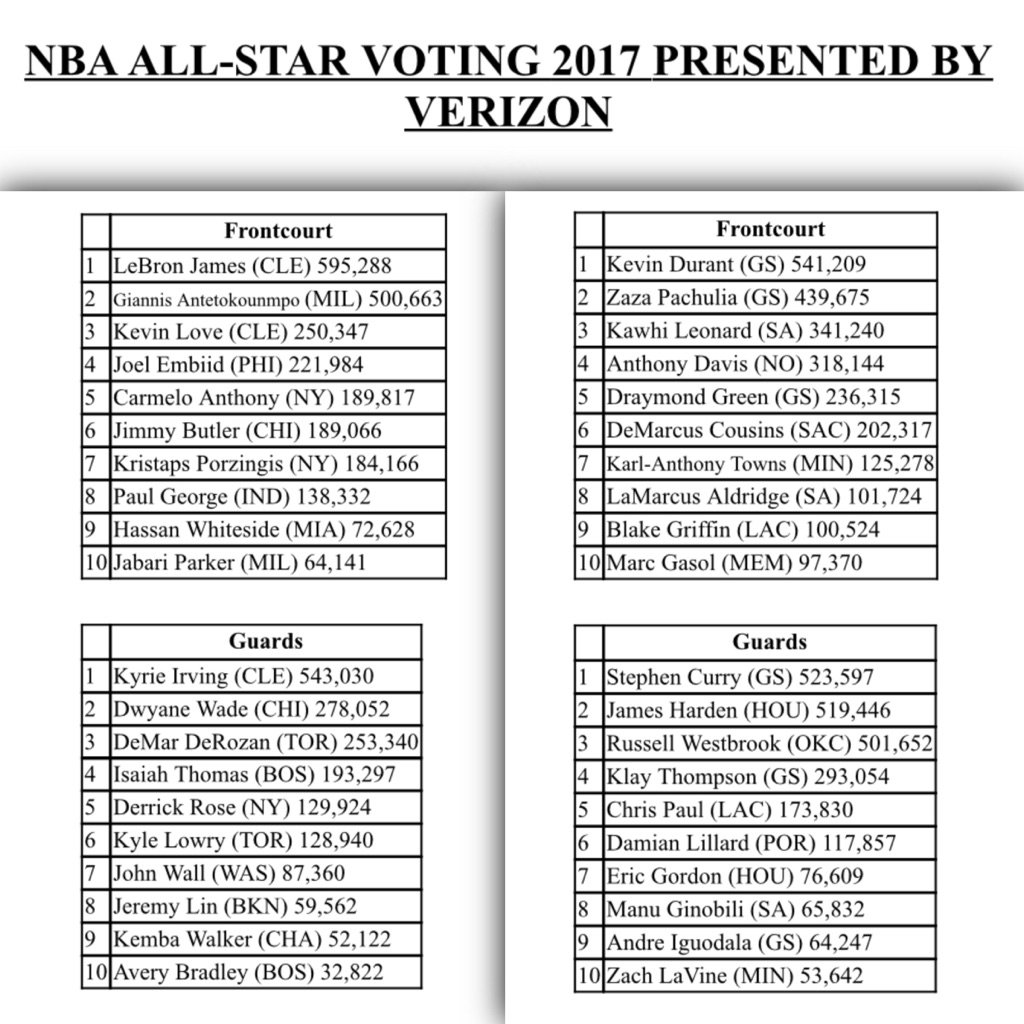 There are the votes after the first results and there are a number of players who shouldn't even be mentioned on any of those lists. The most atrocious of them all is Zaza Pachulia sitting second in the West Frontcourt voting, ahead of players like Kawhi Leonard, Marc Gasol, DeMarcus Cousins and Karl-Anthony Towns.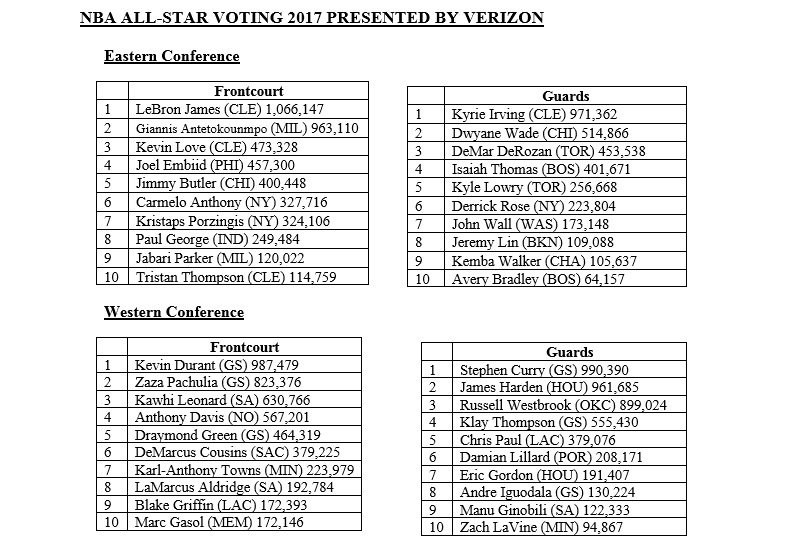 Here are the votes after the second results release and STILL Zaza Pachulia is sitting second in the West Frontcourt voting! Pachulia won't start the game, after the media and players have their chance at voting but it shouldn't have even gotten this far!
There are a number of things that the fans have gotten completely wrong and this continues to prove that voting is a popularity contest and not a reflection of which players should actually be bestowed this accolade. Here's what I think is completely unforgivable, aside from the aforementioned Pachulia, with these results –
Steph Curry leading all guards for voting – Russell Westbrook and James Harden are the clear top dogs in the league at the guard position,
Kevin Love, LeBron James and Kyrie Irving all starting for the Eastern Conference (at the moment),
Eric Gordon, Andre Iguodala, Manu Ginobili and Zach LaVine even being on this list,
Draymond Green ahead of DeMarcus Cousins,
Dwyane Wade being second in the East for votes at the guard position,
Jimmy Butler being fifth in East frontcourt voting.
It's time to scrap the idea of fan voting actually counting towards anything. Keep it all in house and give it to players who actually deserve to be considered, the fans https://www.acheterviagrafr24.com/prix-viagra/ have proven time and time again that they/we shouldn't have any bearing on accolades/honours in the NBA. It becomes more about player popularity than it does about talent and the season a player has displayed out on the court.