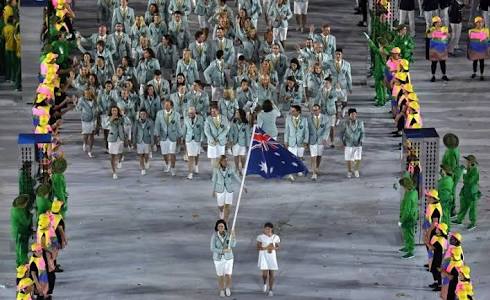 Australia's performance at London 2012 was heavily criticised, winning just eight golds and 35 medals overall. Many millions of dollars of extra funding was thrown into high performance, with a better haul expected at Rio 2016. As the end of the two week campaign nears though, Australia is set to perform even worse, currently securing just six golds and 22 medals overall.
So, what's gone wrong?
Here's the harsh reality of the situation. While sports administrators (many of which being ex-Olympians themselves) and mainstream media continue to claim Australian athletes have under-performed, and criticise accordingly, I don't believe this is actually the case. Instead, perhaps consider this; for many years, Australia over-performed and now the rest of the world has simply caught up.
Australia has always placed an extremely high value on sporting success on a global scale. cialis cannabis For many, it's even considered generic levitra professional a key indicator of how the nation compares to other countries. While the economy, health, education, crime, infrastructure etc. are all understandably key indicators to national success, Australians have always ensured sporting achievements are valued just as highly. Australia has always been, iconically, a sporting nation, however not all other countries have historically invested in, or valued this success in the same high regard.
There's been a dramatic shift in recent times though, with other – much larger – countries (i.e. China, Russia, Japan, Great Britain, United States of America etc.) now understanding the important social impact national sporting success can have. These countries have essentially copied the Australian model and invested more funding into high performance than ever before. This has, predictably, transferred into greater levels of success.
The greater success of these countries' athletes has understandably affected the outcomes for Australian athletes. No longer does the team take home 16-17 golds and 45-50 medals overall, they're instead now securing hauls far more consistent, and expected, for a country of its size – just 23 million people.
When you next read an article on how poorly Australian athletes have performed at Rio 2016, pause for a second and understand that it's actually not the case. Sure, there's been some high-profile failures, however many of the Australian athletes have still broken personal bests or national records. While they may not have the medals to demonstrate this, it's simply because they've been beaten by better athletes from rival nations – rival nations which have more athletes to choose from and more funding available to invest into high performance.
While Australians may not like to read this, in four years time at Tokyo 2020, expect to see similar outcomes.