Mancini Continues to Impress Beyond Expectations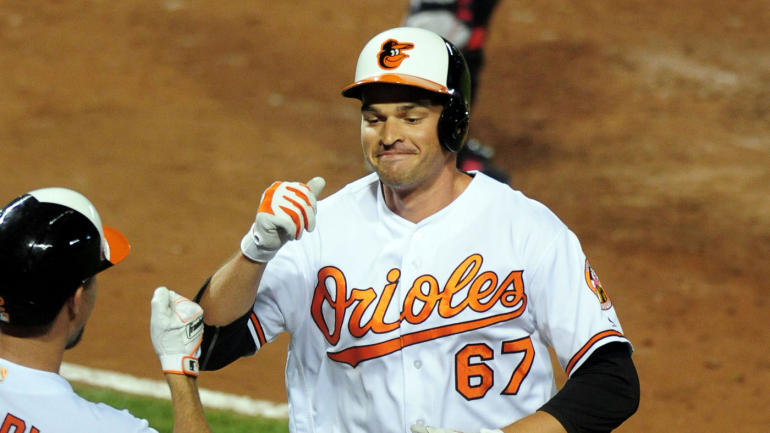 Playing on a team full of undeniable young talent in the likes of Manny Machado (24), Jonathan Schoop (25), Kevin Gausman (26), and Dylan Bundy (24), it's pretty hard for any young player to enter the scene and create an immediate sense of hype amongst the fan base.
Schoop aside, the rest of the quartet above were each selected within the first four overall picks of their respective drafts, so expectations were high from the beginning. Schoop, who progressed through the ranks alongside his best friend Machado, also carried high expectations after signing as a free agent in 2008 and impressing in the minor leagues – especially in 2010 and 2011. Orioles fans have been privileged to watch the development of this young quartet over the past five seasons, and despite some setbacks https://www.viagrapascherfr.com/achat-viagra-generic/ for each along the way, they're now all established and incredibly important contributors to the team's fortunes.
One player who certainly didn't carry with him such high initial expectations is Trey Mancini, the Orioles' 8th round (249th overall) selection in the 2013 draft. Taken before him in the 2013 draft were the likes of Hunter Harvey, Josh Hart, Chance Sisco, Stephen Tarpley, Jonah Heim, Travis Seabrooke, Alex Murphy, and Drew Dosch – none of which have reached the Major Leagues yet.
Mancini's rise to prominence, far quicker than many others far more heralded than he was, came on the back of four straight impressive seasons in the Minor Leagues:
2013: .328/.382/.449 (A-)
2014: .284/.326/.409 (A, A+)
2015: .341/.375/.563 (A+, AA)
2016: .282/.357/.458 (AA, AAA)
His production was so impressive the Orioles rewarded him with a debut in September 2016, and he didn't disappoint. In just five games (14 AB), Mancini slashed .357/.400/1.071, slugging three home runs and knocking in five, to really set tongues wagging.
Despite the success though, according to many media contacts he was always considered an unlikely candidate to secure a roster spot come Opening Day 2017. With the likes of Chris Davis and Mark Trumbo available to play first base, and the outfield corners being occupied by Hyun Soo Kim, Joey Rickard, Craig Gentry, and Seth Smith, Mancini appeared to be the odd man out. Many also took the view that he'd develop further playing every day at AAA Norfolk.
A hot Spring Training campaign though, where he slashed .333/.379/.600 with three home runs and 14 RBI, combined with a scheduling oddity which allowed the Orioles to add an extra position player on the roster, ensured Mancini was picked to run out on the orange carpet come Opening Day. And ever since, he hasn't disappointed.
Through the first two weeks of the season, Mancini slashed .364/.417/.955, slugging four home runs and knocking in nine. His power has been so impressive, he's comfortably out-slugging teammates Chris Davis and Mark Trumbo, the last two MLB home run champions. While the kid is sure to regress in the coming months, Orioles fans have seen enough dating back to September last year, to now appreciate Manicini is the real deal.
Like the other talented youngsters on the team, he too is now someone to get genuinely excited about.
---
Image: PolkPreps