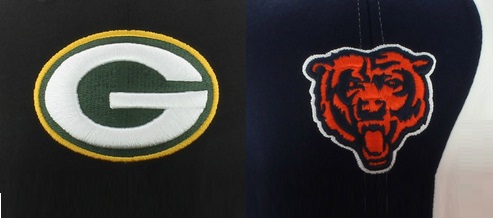 The Green Bay Packers and Chicago Bears have done something that has only been done once before in NFL history, go through an entire game without punting the ball.
The only other time that it has been done during the 94 year history of the NFL is back in 1992, in a game between the Buffalo Bills and San Francisco 49ers.
Early on in the game both teams were going head-to-head in terms of scoring – the Packers would score and the Bears would answer right back. The damage was done in the third quarter when the Packers intercepted two Jay Cutler passes.
One of the interceptions was a Cutler pass that hit Tramon Williams in the chest and rebounded to Clay Matthews who returned it for 45 yards. Aaron Rodgers then completed an 11 yard scoring pass to Jordy Nelson.
The second was a misunderstanding between Cutler and Brandon Marshall, with the pass going straight to Sam Shields who returned it for 62 yards. Rodgers would go on to hit Randall Cobb for the touchdown.
The Packers defense throughout this game wasn't all good though, they allowed 496 yards for the game – both teams combined for 854 yards. The Bears managed to convert 2/3 fourth down attempts in the game and had 30 more plays than the Packers (77-47) but the interceptions blew the game out.
Rodgers finished the game with 302 yards and four touchdowns (22/28) while Cutler finished with 256 yards and two touchdowns (22/34). The punters though, well, they have just earned themselves a very easy paycheck.
Final score was GB: 38 – CHI: 17