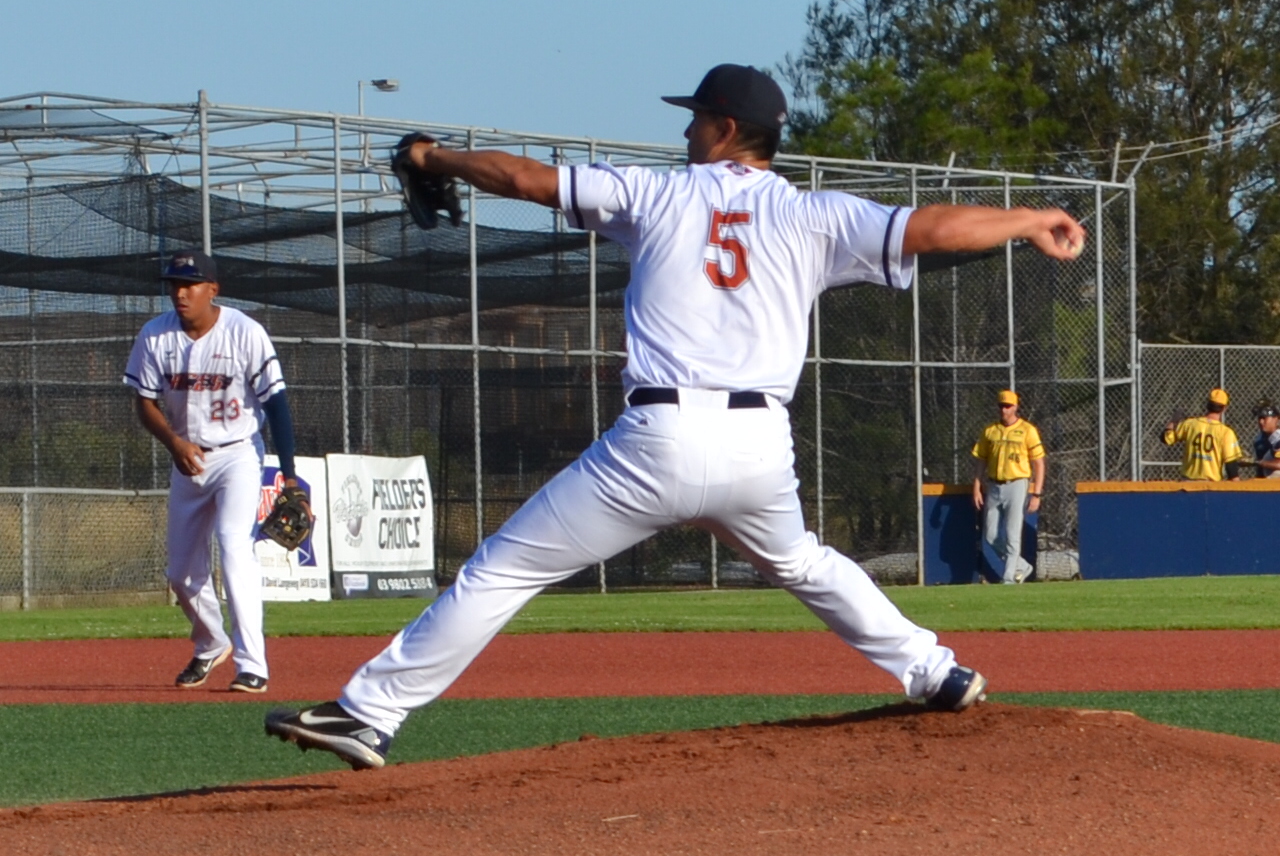 Melbourne Aces' star recruit and 2015 world champion Jeremy Guthrie turned in an impressive outing tonight against the Brisbane Bandits, allowing just four hits and one unearned run through six efficient innings of work.
A two-run rally in the 7th, followed by a two-run shot in the 8th from Mike Walker ensured the Aces would go on to win 5-3, improving their record to 20-6 and padding their standings lead to 6.5 games.
Guthrie, the 12-year MLB veteran, looked sharp and required just 78 pitches (51 strikes) to record the 18 outs. He struck out five and walked just one, looking in control from his first pitch to his last.
Through two outings now, the Oregon native has allowed just two earned runs from 10.0 innings of work, as his ERA lowered to 1.80. He'll make one further start before heading home, and hopefully landing a contract ahead of the 2017 season.
After the game I caught up with Guthrie to discuss his outing, his time with the Aces, and what's planned next.
Post-Game Chat: Dan https://www.viagrasansordonnancefr.com/viagra-naturel/ Clark with Jeremy Guthrie