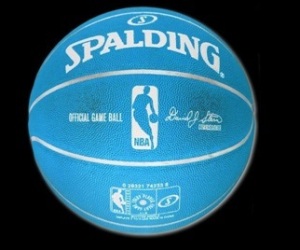 It seems a little redundant to grade a Draft without seeing how players have gone in their new environs but it's always fun to speculate based on the body of work seen by those players so far and the make up of each teams roster.
So, here is the grading of the NBA Draft Part 1:
Atlanta Hawks:
In: Taurean Prince (#12), DeAndre Bembry (#21), Isaia Cordinier (#44)
Out: Jeff Teague, Kay Felder (#54)
The Hawks seemed to restock wing players when what they really could have used was some suitable big men to back up Paul Millsap and/or replace Al Horford if he ends up on the move.
Instead they went with a shooter and defender in Prince, who was a huge reach for the #12 pick. Bembry could be a good slasher for them but is unreliable as a shooter and Cordinier will be in France for a while still.
Picked up some good players but none who fit their needs right now. A big man, as stated, or a point guard to replace Jeff Teague so Dennis Schroder has some cover.
Grade: C+
Boston Celtics:
In: Jaylen Brown (#3), Guerschon Yabusele (#16), Ante Zizic (#23), Demetrius Jackson (#45), Ben Bentil (#51), Abdel Nader (#58), 2019 Clippers first round pick
Out: Deyonta Davis (#31), Rade Zagorac (#35)
So many goodies for the Celtics in this Draft and they do….this…
At number three they selected Jaylen Brown, a player who is physically/athletically gifted but aside from his athleticism he isn't the most skillful player that was available (e.g. Kris Dunn, Dragan Bender, Buddy Hield). The Celtics need shooting, specifically wing shooting, and Brown at #3 doesn't do that for them.
They then pick Yabusele and Zizic as their other first round picks, Zizic could probably play minutes now but he could be bothered by the length in the NBA so his production is questionable at the moment. Yabusele on the other hand is not likely to be in the NBA next season. In my mind, three wasted picks so far.
They then trade out Deyonta Davis, who was projected as a lottery pick, when they got him at #31 BUT they did make up for it with drafting Demetrius Jackson at #45, a steal.
Did the Celtics fill any of their needs? No. Should they have taken the Philadelphia package offered to them? Probably.
Grade: D
Brooklyn Nets:
In: Caris LeVert (#20), Isaiah Whitehead (#42)
Out: Thaddeus Young, Marcus Paige (#55)
LeVert is an injury prone first round talent that feels a bit of a reach by the Nets here. When this pick came from the Indiana Pacers in the Thaddeus Young trade, I'm not so sure. The biggest question mark over LeVert is staying injury free, if he does that he is a talented prospect with a good scoring punch that could become the number two option to Brook Lopez.
The same can be said for Whitehead, he is a definite scorer and everything else on the court takes as back seat.
GM Sean Marks is going straight to the rebuild, trading out Thaddeus Young and drafting two "potentials" shows that clearly. They still missing a whole lot of pieces but LeVert could prove very valuable.
Grade: B-
Charlotte Hornets:
In: Marco Belinelli
Out: Malachi Richardson (#22)
Ok Charlotte, bring in a 30 year old shooter worth $13 million over the next two seasons and who is just coming off his worst shooting season since 2010 and avoid this Draft.
I wouldn't say it's the right way to go BUT they decided they needed perimeter shooting and got someone proven as a shooter (regardless of his poor season just gone)
Grade: N/A
Chicago Bulls:
In: Denzel Valentine (#14), Paul Zipser (#48)
The Bulls have got a very good pick in Valentine with the 14th pick, as long as his knees hold up. Valentine averaged 19.2ppg, 7.5rpg and 7.8apg during his last season in Michigan State.
He is a perfect fit for this team, can pass, defend, knock down the three ball and covers what they've lost in Derrick Rose (including the poor knees…).
Zipser may not be stashed overseas but at the same time he appears to provide exactly the same as Doug McDermott, so doesn't fit a need or provide anything new to the team.
Valentine is a steal and could have a long and productive career in the league.
Grade: A
Cleveland Cavaliers:
In: Kay Felder (#54)
The Cavaliers bought their way to this pick, sending $2.4 million off to the Hawks. A 5'9″ point guard who can throw down alley-oops, is a very good athlete and can shoot the ball. If he was taller he'd have gone much earlier.
Cavaliers could have a steal here, could provide minutes if Matthew Dellavedova is headed out.
Grade: A-