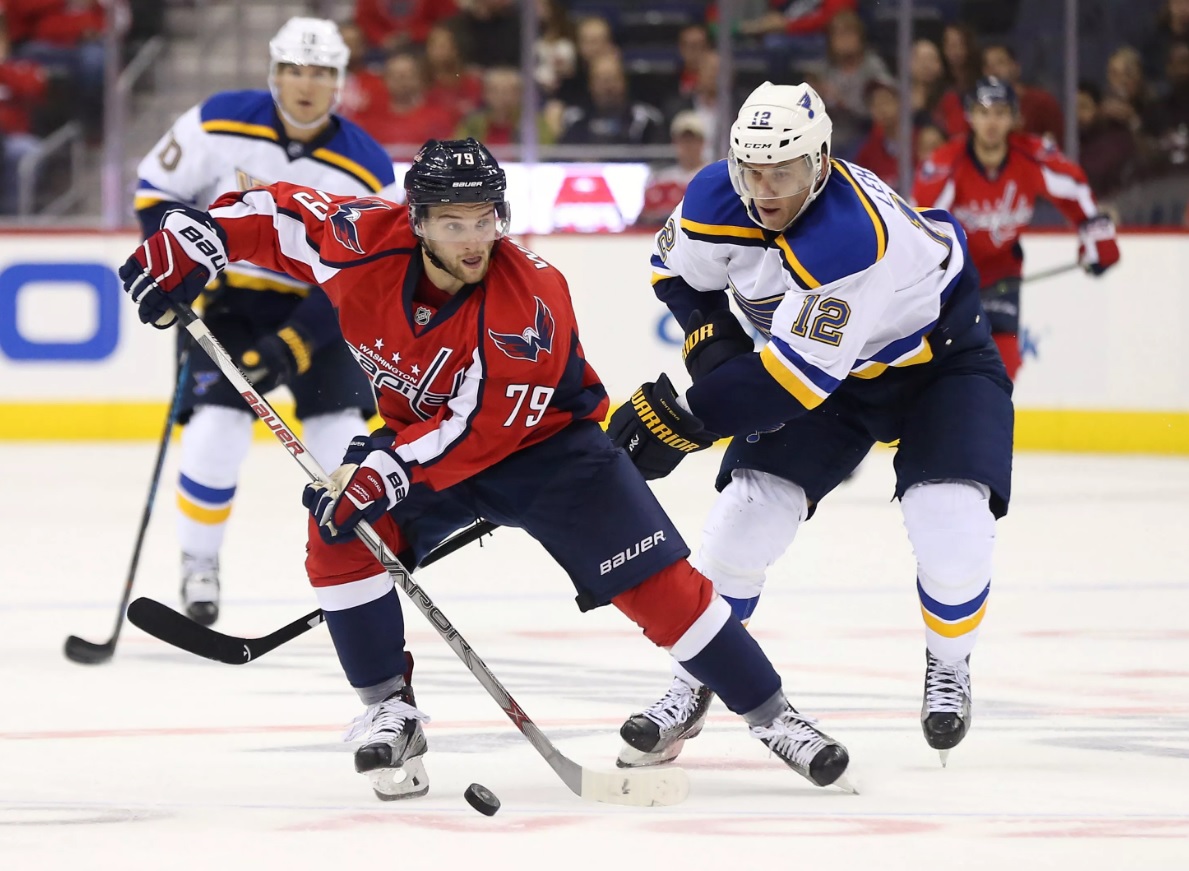 It's been an eventful 24 hours for Nathan Walker, the young Australian who became the first Australian to play – and score – in the NHL this past September.
Since scoring a goal in his NHL debut, Walker has received limited opportunities with the Washington Capitals, appearing in just seven games and averaging just over nine minutes on the ice.
With a number of key skaters returning from injury for the Capitals recently, on Friday afternoon Walker was placed on waivers and picked up by the Edmonton Oilers just after 4:00am Saturday (AEDST), well within the 24 hour window available. The Oilers weren't the only team to put in a claim for the highly-regarded left-winger either.
The Oilers are currently en route to Calgary and Walker will meet his new team there. However, he is unlikely to play on fourth line against the Flames when the puck drops at 2:00pm Sunday (AEDST). It's been reported by local media that the Oilers like his speed and penalty kill ability, of which the Oilers have the worst penalty kill in the NHL.
Speaking of the role on his new team overnight, Walker said, "They said they like my speed and think I can be an effective player on the penalty kill, which I like to think I can. I like to think I'm speedy and I can get it on the forecheck and disrupt the defense. Hopefully I can just bring the energy and the game that I bring in a positive way to Edmonton."
The Oilers own a 10-14-2 record in the Western Comference's Pacific Division, good enough for 7th place. The West Coast time zone will be a welcome change for Australian hockey fans who can catch the majority of Walker's games from 2:00pm (AEDST). He will wear number 12.