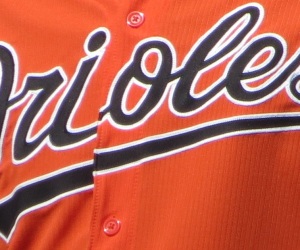 After 14 consecutive losing seasons, the return to winning ways for the Baltimore Orioles in 2012 and 2013 was largely due to one factor – The return of the long ball.
Between the years of 2007-2010 combined, the O's hit 607 home runs at an average of just under 152 per season – This usually ranked them in the middle to lower parts of the Major Leagues.
Despite the losing season in 2011, there were signs of improvement as Buck Showalter started to mould his team into a home run hitting machine. That year, the O's ranked 4th overall, belting 191 dingers.
It was the following two years though when the long ball really returned to the Orioles' game, as the O's smacked more than 200 in consecutive seasons – 214 in 2012 (2nd) and 212 in 2013 (1st).
This year however, things began quite differently and by the end of April, the Orioles were ranked 25th in the Major Leagues with just 17 home runs in 24 games.
At this stage of the season, the lack of homers from Chris Davis, Adam Jones and J.J. Hardy were the cause for concern, with Nelson Cruz and Matt Wieters being the only major contributors.
However, nine weeks have since passed by and the Orioles are back in rhythm, having hit 37 bombs in 30 games during May (2nd) and a further 46 in 28 games during June (1st). On the season, the O's have now cleared the fences on 100 occasions, placing them 2nd overall and gaining ground on the Blue Jays (108).
The leaders thus far include:
25 – Nelson Cruz
15 – Adam Jones
13 – Chris Davis
9 – Steve Pearce
7 – Manny Machado, Nick Markakis
6 – Jonathan Schoop
5 – Matt Wieters
3 – Ryan Flaherty, Delmon Young
2 – J.J. Hardy, Caleb Joseph, David Lough
1 – Nick Hundley