Castillo filling Wieters void… and more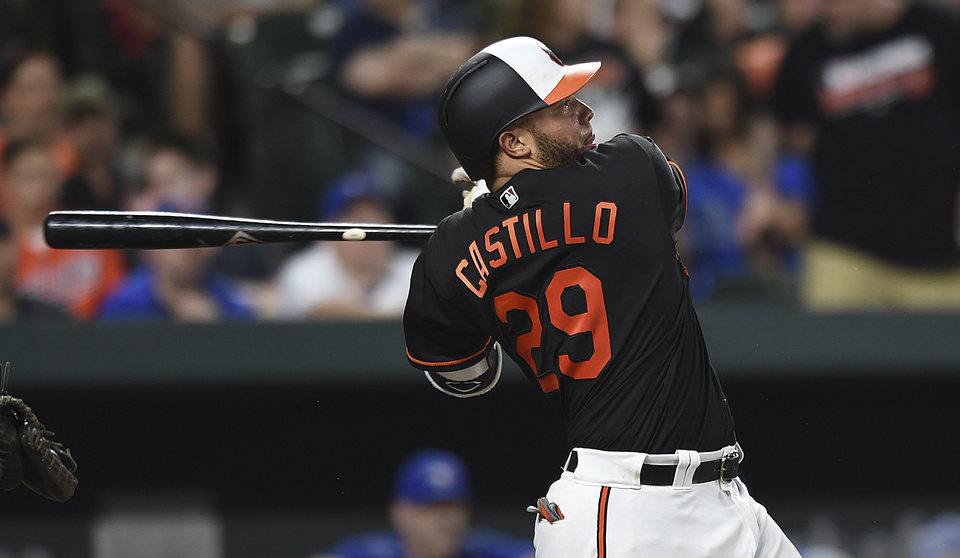 When Matt Wieters hit free agency at the end of the 2016 season, many within Baltimore had hoped that the four time All-Star would ink a new deal with the Orioles – seeing him return to duties behind the dish at Camden Yards in 2017 and beyond.
The writing however, which signaled the end of the Wieters-era in Baltimore, appeared on the wall in mid-December, as news broke of Welington Castillo signing a one-year/$6M deal with the Orioles, which included a $7M player option for 2018.
The move from the Orioles front office divided opinion among fans – some were happy to move on and see what Castillo could produce, while many others were disappointed to see Wieters, a much-loved player within the organization since being drafted in 2007, being replaced. The catcher, known for having fans flood social media with #DontRunEver each time he caught a runner stealing, had played in almost 900 games for the Orioles, hitting .256/.318/.421 with 117 home runs. Behind the dish, his numbers were impressive, hosing 167 of 510 (33%) base stealers. Wieters' strong work ethic and classy attitude also epitomized Orioles baseball and his influence offensively, defensively, and in the clubhouse, was a key factor behind the Orioles 2012 resurgence. Replacing someone of this stature was going to be difficult.
Castillo arrived in Baltimore with a strong reputation himself though. Since debuting with the Cubs in 2010, the Dominican native had played 509 big league games, having also spent time with the Mariners (2015) and Diamondbacks (2015-2016). Throughout his seven seasons, the 30-year-old slashed .255/.318/.416 – a line remarkably similar to that of Wieters. He'd also hit 60 home runs and had hosed 106 of 340 (31%) base stealers – another figure similar to that of Wieters. Statistically at least, the Orioles had seemingly found a suitable replacement, however would he come good on the expectations?
Through the first seven weeks of the season, which included a recently completed two-week stint on the disabled list with shoulder tendinitis, all signs are well and truly pointing to yes. Hitting consistently either side of the injury, Castillo is now 31-for-85 (.365) on the season with six doubles and three home runs. In his last four games, three of which have been since the return on 16 May, he's 12-for-21 (.571). The hot streak reached new heights in last night's extra-innings 5-3 win over division rival Blue Jays, where he went 3-for-5 with a pair of two-run homers. The second of which, in the 10th inning, gave the Orioles a much-needed win after a tough 1-6 road trip through Washington DC, Kansas City, and Detroit.
Just as importantly, Castillo's form behind the dish has also been impressive, hosing seven of 16 (44%) base stealers on the season, a mark well higher than the league average of 31%. Further highlighting his value through the first quarter of the season is his +13 DRS, significantly higher than his career mark of +5. The critics will make note of his -1.3 framing runs mark, however one must also keep in mind Matt Wieters posted a -4.2 last season and already has a-2.7 this season with the Nationals. In comparative terms, Castillo certainly isn't inferior.
While the season's still young and it's unlikely many of these numbers will remain so high by the time October rolls around, Castillo's early form has calmed any lingering nerves which the fanbase had surrounding Wieters' departure, and quite quickly, http://www.buy-trusted-tablets.com Castillo's becoming a much-loved addition to this entertaining Orioles roster.
---
AP Photo/Gail Burton