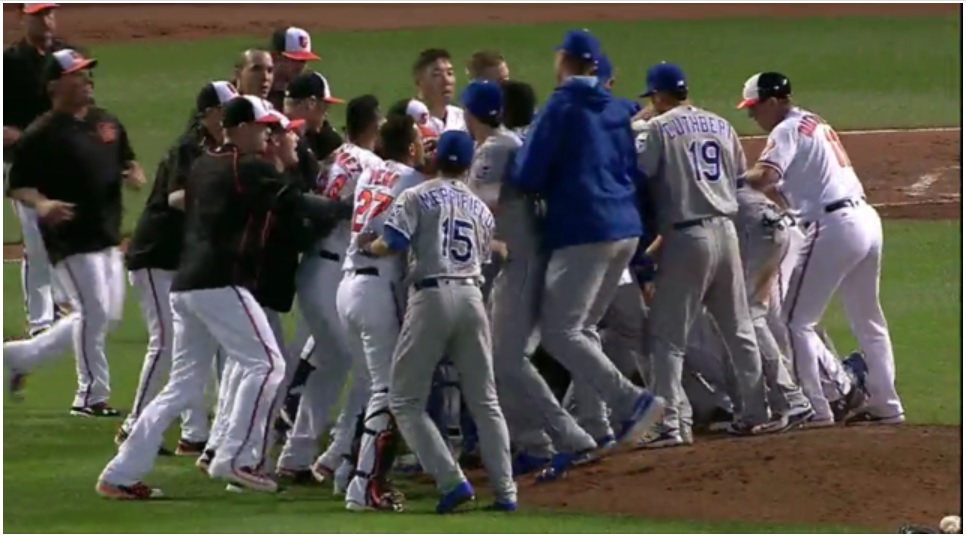 In what is sure to strengthen the growing rivalry between the Orioles and the Royals, benches cleared tonight in Baltimore after Yordano Ventura again demonstrated his inability to control his emotions.
Here's the video:
As many baseball fans would know, this is not the first time Ventura has showed some lack of class. During a game against the Oakland Athletics on April 18 last year, the Dominican was ejected after intentionally plunking Brett Lawrie. Four days later he was fined an undisclosed amount, however avoided suspension.
The very next day he exchanged words with White Sox outfielder Adam Eaton as he fielded a ground ball. This exchange initiated a bench-clearing brawl between the two teams. The fallout? Five players, including Ventura, being ejected. Ventura was ultimately suspended seven games for his involvement.
Then of course there was this fracas with Mike Trout and the Angels…
It's time MLB takes a stance and suspends Ventura for a lengthy period of time. He's actions are dangerous, cheap, bush league and embarrassing to the game. Until he can learn to control his emotions, he needs to sit.