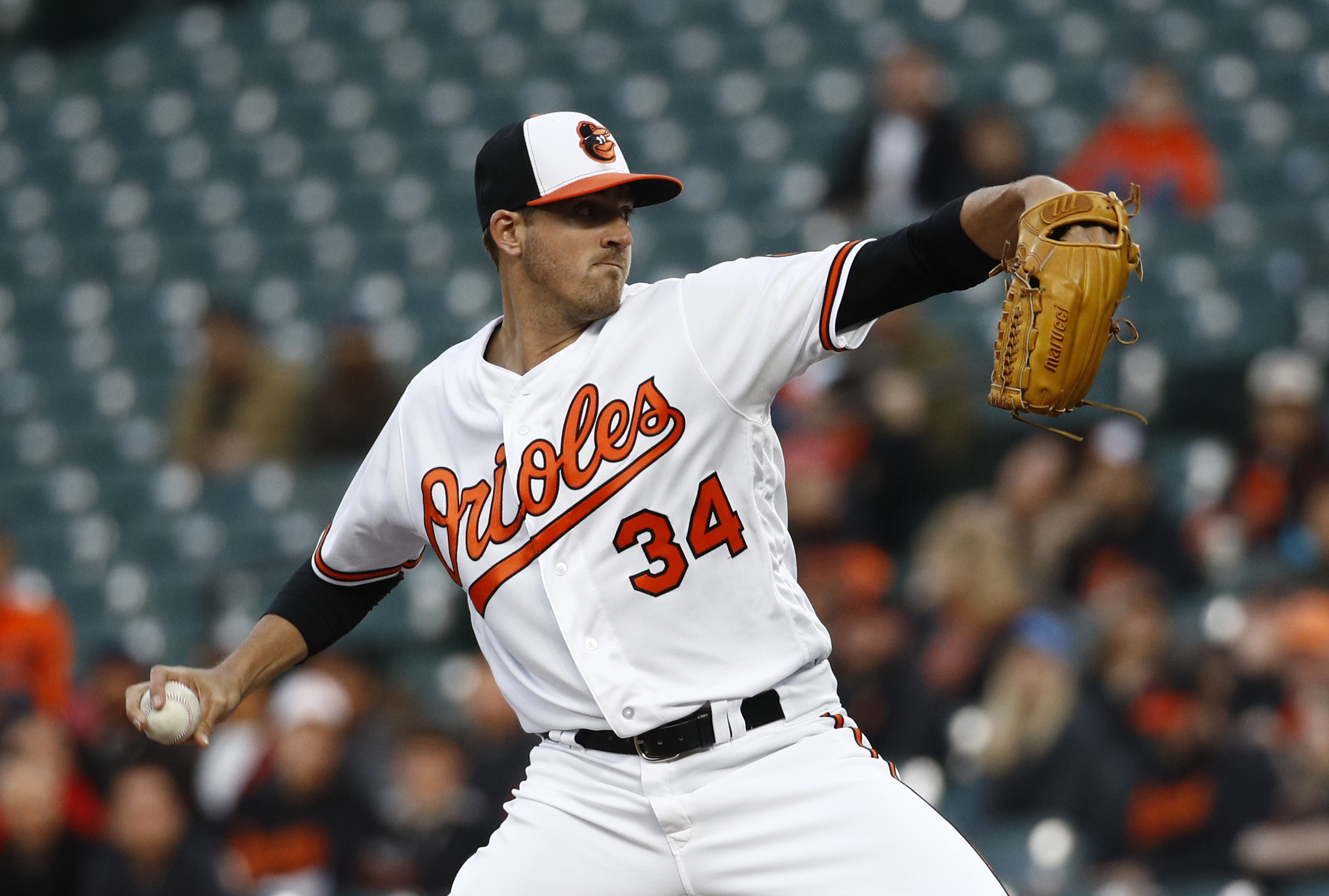 After taking three out of four games against the Yankees and raising expectations, the Orioles came back to OPACY to continue their home hitting struggles.
At home, the O's are batting a measly .178, while on the road they are batting .241 (still worrying, yet not as bad). In most cases those numbers would be flipped, so it's really unclear as to why they are struggling so much at home.
Pitching on the other hand definitely picked up in the series against the Blue Jays. Our ace Dylan Bundy threw seven innings in his start, giving up two runs with 10 strikeouts. Due to a lack of run support though, he took a hard luck loss. That's three quality starts now where Dylan Bundy either got a no decision or loss because the Orioles hitters let him down. Andrew Cashner pitched the following day and had seven innings of four hit baseball. Again though, the Orioles felt that he was doing too well and decided to let Aaron Sanchez of the Blue Jays take a no hitter into the eighth inning. Thus, giving another pitcher with a quality start, a no decision. Then today, Kevin Gausman, who may I add has been struggling mightily, comes in, gives up three runs, yet manages to get the win. I love when the Orioles win just as much as any other fan, but c'mon, we need to be a little more consistent at the plate and back these pitchers battling their asses off out there!
Our fielding also needs to improve a lot. Manny and Schoop are always going to do their thing, however that aside (and some occasional brilliance from Gentry) defensively that's all we know for the moment. Even after getting no hit for seven innings on Tuesday, the Orioles still had a chance to take the game into extra innings, before Anthony Santander completely missed his cutoff man and allowed a run to score on a throwing error. That, coupled with Beckham making several mistakes at third base largely because he's never played there before, means the Orioles are allowing unnecessary runs to score. They just can't afford that.
The teams gets a day off tomorrow to travel to Fenway, to take on the hottest team in baseball right now. The Red Sox have the lowest starter ERA in the major leagues so it's only going to get harder for the Orioles to hit and score. Hopefully Scott Coolbaugh and Buck Showalter can find a way to right the ship at the plate so the Orioles can get back on track.
---
Image: Washington Post