Wreck'em Beckham Blasts into Baltimore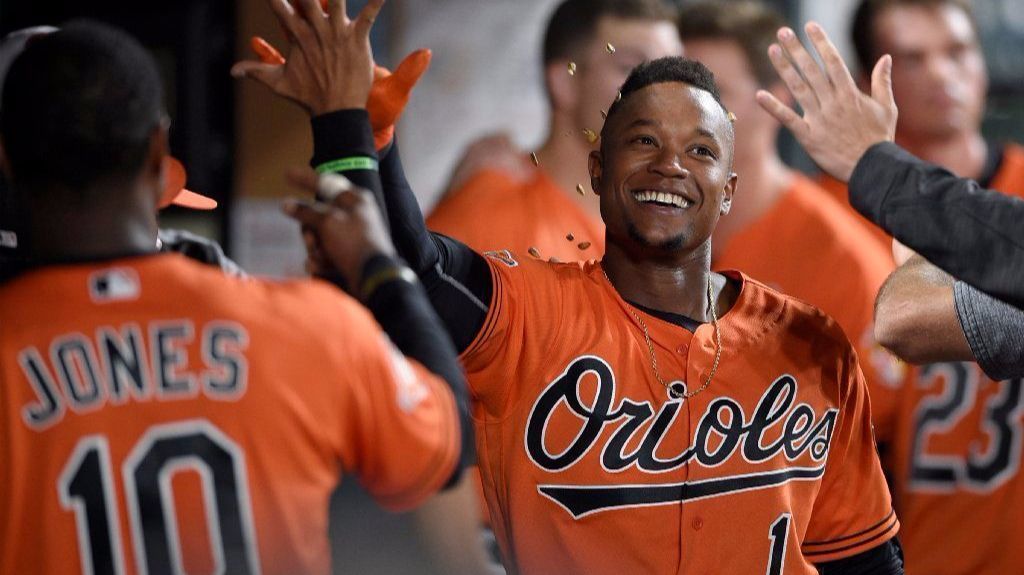 Brian Matusz and Ubaldo Jimenez aside, not many people within the Orioles organization in recent years have received as much criticism as Dan Duquette has – rightly or wrongly.
Sure, the Orioles' General Manager has had some wins along the way, however he's had some high profile losses too – especially on the pitching front. One move, which based on early returns looks like being a winner though, is the Orioles' recent acquisition of shortstop Tim Beckham from the Rays.
Beckham, the 27-year-old out of Griffin, Georgia, never lived up to his hype in Tampa Bay after being picked first overall in the 2008 MLB Draft. Since making his big league debut late in the 2013 season, his glimpses of brilliance lacked consistency, hitting just .247 in 238 games with the Rays. Even in the minor leagues, he hit just .267 in more than 2,500 at bats. The right-handed hitter has been plagued by poor plate discipline ever since reaching the majors, while he seemingly lacked the self-confidence required to succeed at the highest level and fulfill the lofty expectations set upon him. For someone with undoubted talent and serious athleticism, his inconsistent returns ensured he was never truly valued within the Rays organization and the time appears to be right for a change of scenery.
That change has seen him land at Camden Yards, where as a Ray he hit three home runs and two doubles in just 33 at bats. His swing, which is suited to the home-run friendly ballpark, was obviously well-liked by Duquette as he searched for ways to both improve the O's chances of another playoff run in 2017, while also finding a replacement for J.J. Hardy who is unlikely to remain an Oriole next season. Since arriving in town, Beckham's performances have stolen the headlines and seen his name etched into the ball club's history books.
Tim Beckham has played five games for the #Orioles…

• 13-for-20
• 3 doubles
• 1 triple
• 3 home runs

— DC ✍🏼🎙 (@DanClarkSports) August 6, 2017
Through five games, Beckham has hit safely 13 times in just 20 at bats, recording multi-hit games in each outing thus far. Of the 13 hits, seven have been for extra bases, with three doubles, a triple, and three home runs. The immediate returns have seen him become a fan favorite almost overnight, as demonstrated by the curtain call issued from the Orioles' faithful on Saturday.
While this level of consistency will undoubtedly taper off in the coming weeks, Beckham's production is still certain to be greater than what the Orioles had seen from the other four shortstops tried this season, with Hardy (.211/.248/.308), Tejada (.230/.293/.283), Janish (.077/.111/.077), and Flaherty (.233/.324/.267) all struggling at the plate. Beckham's three home runs in five games is also equal to the three slugged between this quartet throughout the other 105 games, ensuring he adds another long ball threat to an already dangerous line up.
While Beckham's historic start isn't the first, and won't be the last time someone starts hot with a new team, the baseball world is starting to learn just what he is capable of achieving. More importantly, he too now understands just what he is capable of and with this increased level of self-confidence, the Orioles will be hoping it's just the start of Beckham's rise within the game.