Association Misses The Mark On Racism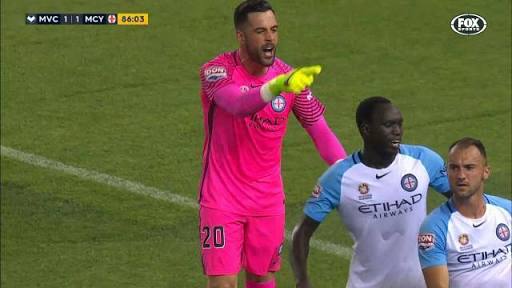 What's been in the water of the Football Association and A-League's offices https://www.acheterviagrafr24.com/a-quoi-sert-le-viagra/ recently? Some of the decisions seen in recent weeks have been bewildering at best.
In particular, the stance taken and penalties handed down over Dean Bouzanis' racist slur over the weekend was, in my opinion, not even close to being sufficient. While I accept the Melbourne City goalkeeper swiftly apologised, and will undergo an education course after slurring Melbourne Victory striker Besart Berisha in Saturday night's A-League derby, this, and a five game suspension, simply isn't enough.
While greatly improved in recent years, the racial tension which still exists in various levels of soccer is still concerning, and the incident in question provided the Association with an opportunity to take a serious stance in eradicating it from the game. If it were up to me, Bouzanis would have been made an example of, and nothing less than a 10-game suspension should have been handed down.
Some believe this is too harsh a penalty for a 'heat of the moment reaction' however there's simply no place for racism in sport – or any facet of life – and harsh penalties help send a strong, clear, message.
Quiet simply, I think the Association has missed the mark in its handling of this saga.
Next week I'll tackle the highly emotive expansion debate…