Anti-Flag Return to Glory Days with American Fall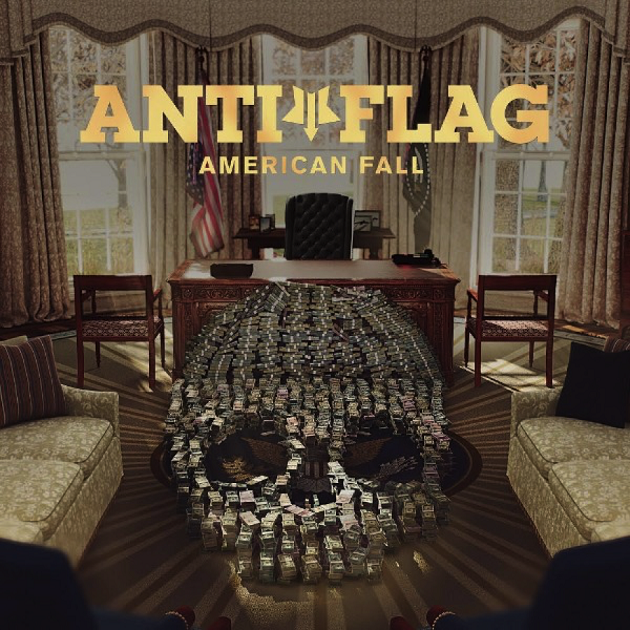 Lovers of alternative music aged either side of 30 have been truly spoilt throughout 2016 and 2017, which has undoubtedly marked a return to the glory days.
At times, there's been such an abundance of new music from iconic mid-2000s bands that it's actually been hard to keep completely abreast of – the list is quite impressive.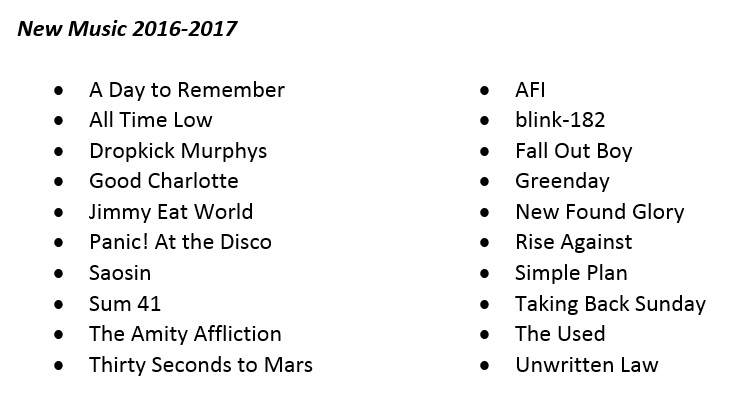 The Barenaked Ladies even have new music out this past week… (don't all rush to iTunes at once)!
The most recent band to join the revival is Pittsburgh's politically-conscious anarcho-punk rockers, Anti-Flag, who have released the first two promo singles off American Fall. The entire album, their eleventh overall and just their second since 2012's The General Strike, is set for release on 3 November.
Ok, let's get straight to the point. American Attraction, the promo single released earlier this month, doesn't mention the 45th POTUS specifically, however I wouldn't say it's Donald Trump friendly. Have you seen the album cover? While the ultra-conservative on the far right side of politics may not want to listen, Anti-Flag know their audience and this will certainly appeal to the more progressive listeners out there. The lyrics touch on guns, drugs, bombs, bloodshed, etc. – basically everything hotly debated in the United States' political landscape. Like it or love it, agree or disagree, it'll certainly generate discussion – as intended. Lyrics aside, all will agree that it's a pretty aggressive sound – heavy guitars, a strong beat, and drawn-out vocals are very prominent throughout the 2:56 duration. The chorus in particular is very catchy and overall, it's a wise choice as a promo single.
The follow-up single, Racist, which was only released on Friday, ups the ante… shitloads. Clearly fuelled by the ongoing racial tensions in the United States, it feels like a walk down memory lane. It's got an old-school Anti-Flag feel to it, with strong political references scattered throughout the 3:20 duration. In addition to racists, bigots and sexists are also targeted. One of the most divisive political figures in American history, Bull Connor, is also referenced much to my disliking (I believe the names of assholes are best kept unspoken).  Some of the lyrics will probably divide opinion again depending on which side of the political spectrum you sit, however their attempts to highlight past and present inequalities ought to be commended. Speaking about the song, the band said:
"We stand in solidarity with those fighting racism and fascism in the streets of Charlottesville and beyond. We believe it is time for the removal of all monuments to the confederacy and the racism for which they stand. We must put these symbols of white supremacy into places where the proper context can be provided for what they actually are; outdated, backwards, and antithetical to what we believe the values of humanity should be. It is past time to have real conversations on systemic racism and America's history of it. There are museums memorializing the Holocaust all across Europe, while America continues to try to hide from its racist and murderous past and present."
Lyrics aside, the chorus is catchy as fuck and there's also a sweet, albeit short (11 seconds), guitar riff immediately after the chorus' first play. Quite frankly, I really dig this song and put it up alongside The Press Corpse (For Blood and Empire, 2006) and Turncoat (The Terror State, 2003) as one of Anti-Flag's best ever.
If these first two singles are anything to go by, the full album is set to be explosively good. Already they're generating plenty of hype online and most reviews have been extremely positive. As always, I respect their willingness to put their views out there for discussion.
Release date is scheduled for 3 November – put a reminder in your diary.