Another impressive week for the O's in Florida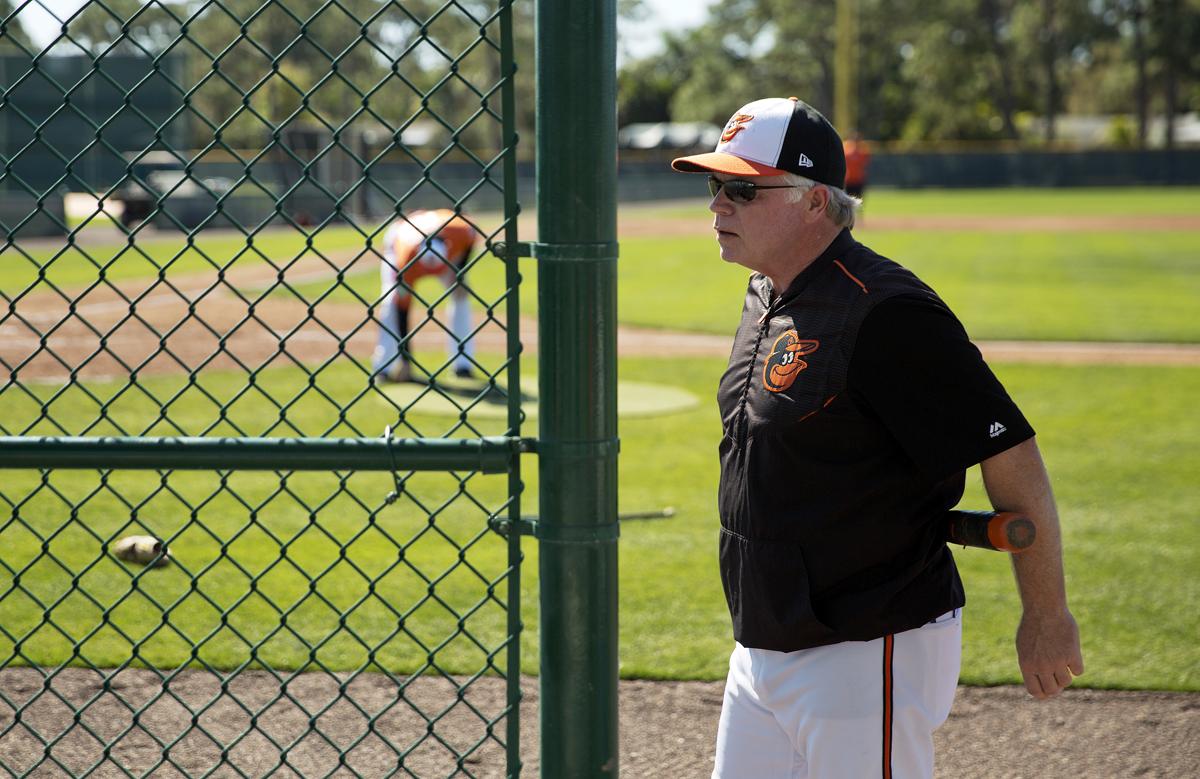 The second week of Spring Training has flown by, much like the first, and there's been plenty to like about the O's thus far.
Winning five of their six games this week, including a 5-4 win over a strong Dominican Republic team, the O's were helped by some impressive performances from numerous key pitching staff members.
Wade Miley's week started poorly, allowing four runs (three earned) in his one inning outing against the Pirates on Friday, however he bounced back well with three scoreless innings against the Blue Jays on Wednesday. On Saturday, Ubaldo Jimenez turned in three scoreless innings against the Rays, while Dylan Bundy did likewise against the Tigers on Monday – allowing just two hits. Facing a Dominican line up which included Manny Machado, Robinson Cano, Jose Bautista, and Nelson Cruz (among others), Kevin Gausman also worked through three scoreless on Tuesday. The four outings will give each of the O's rotation members plenty of confidence heading into the final few weeks of the campaign.
Others to impress on the mound during the exhibition games thus far include young arm Jesus Liranzo (4.0 IP, 0.00 ERA, .083 AVG), Zach Stewart (5.1 IP, 0.00 ERA, .059 AVG), and Vidal Nuno (4.0 IP, 0.00 ERA, 0.50 WHIP). Jayson Aquino has allowed just one run through seven innings and https://www.acheterviagrafr24.com/generic-viagra/ is working to a 0.57 WHIP, while Donnie Hart (5.0 IP, 1.1.80 ERA, 0.60 WHIP) has also impressed during his five relief appearances.
On the hitting front, Hyun Soo Kim had a great week, going 7-for-18, which included two hits against the Dominican Republic, while Trey Mancini has boosted his spring average to .333 (7-for-21) with three doubles and four RBI. After a tough 2016 season, Caleb Joseph has looked good this spring too, hitting .313, with an OBP of .389. He's also gone deep once, breaking his RBI drought, albeit not the regular season. Chris Johnson, who provides the O's with some infield depth, is hitting .308 through 26 at bats, collecting four doubles along the way.
The schedule over the next week is as follows:
Friday 10 March, @ Red Sox

Saturday 11 March, vs. Pirates

Sunday 12 March, @ Twins

Monday 13 March, vs. Phillies

Tuesday 14 March, vs. Rays

Wednesday 15 March, @ Pirates

Thursday 16 March,  vs. Phillies
Last weekend I caught up with Hayley Milon of ABC47 to talk some O's baseball – footage here.