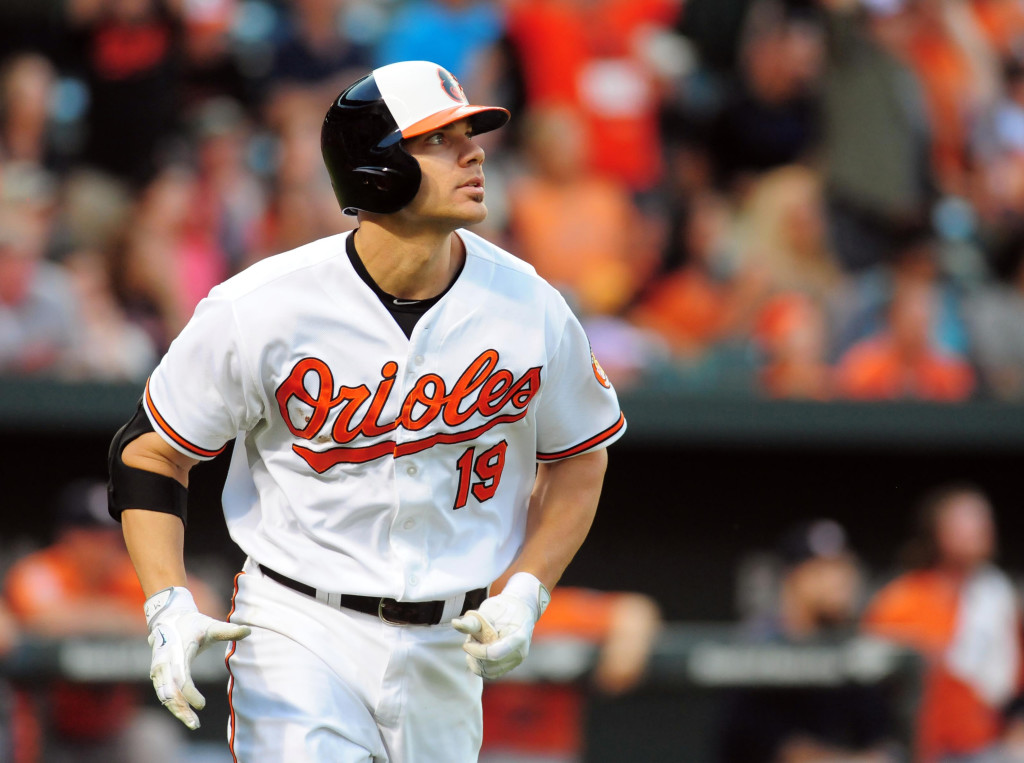 The regular season has arrived and after an encouraging month of March – both on and off the field – the Orioles head into 2018 cautiously optimistic.
Despite the absence of closer Zach Britton and designated hitter Mark Trumbo through injury, the difference between this and last year's team is substantial.
No longer are the Orioles relying on veteran arms Wade Miley, Ubaldo Jimenez, or Jeremy Hellickson to pitch every fourth or fifth day, and the bullpen is not being 'bolstered' by the likes of Alec Asher, Vidal Nuno (remember him?), and Stefan Crichton. Offensively, J.J. Hardy's time in Baltimore finally came to an agonizing end, while Joey Rickard, Hyun-Soo Kim, Ruben Tejada, and Ryan Flaherty are either no longer being relied upon to strengthen the team's depth, or won't be featuring as prominently as they did in 2017.
As you can see, there's been a lot of mediocre performers culled since the 2017 season ended with a bitter taste left in our mouths.
Replacing this bashful bunch are a handful of proven big league performers, including Alex Cobb, Andrew Cashner, Danny Valencia, and Colby Rasmus (yes, I know what you're thinking, however he is nearing 200 career home runs), and an exciting trio of Rule 5 picks in Anthony Santander, Pedro Araujo, and Nestor Cortes Jr. who all showed promise during Spring Training. Add to that, the ever-exciting Tim Beckham is set to play his first full season in Baltimore.
While the roster is undoubtedly stronger (we can debate by how much), a lot still needs to go right for the Orioles in 2018 if they're going to compete in the stacked American League East division, or push for one of the two wildcards up for grabs. Among these things needing to go as planned include…
1. The starting rotation must improve on its 5.70 ERA
The Orioles rotation in 2017 stunk big time, working to the worst collective ERA of all 30 major league teams. Thankfully, the likes of Miley, Jimenez, and Hellickson aren't around anymore and the responsibility instead shifts to free agent signings Cobb, Cashner, and the returning Chris Tillman. While all three – especially the first two – will need to pitch consistently for the Orioles to succeed, there also needs to be marked improvement from younger hopes Dylan Bundy and Kevin Gausman who each battled lengthy periods of inconsistency in 2017. Now 25 and 27 years of age respectively, they can no longer be seen as the next great hopes – it's time for each of them to blossom into the 4th overall draft picks they each were and deliver upon the investment made, and patience shown, by the organization.
2. Brad Brach must improve, and cover for Zach Britton's loss
In a highly competitive American League, and given the nature of this team dating back to its 2012 resurgence, the Orioles are again set to play in many close games, often taking a slender lead into the 9th inning. Over the past four seasons, Zach Britton has converted 135 of 145 (93%) save opportunities, working to a stellar 1.61 ERA over the course of almost 250 innings, however with him being out injured until probably June, Brad Brach will need to step in to fill the void. Lifetime, Brach has converted 21 of 34 (62%) save opportunities and was 18 of 24 (75%) last season in Britton's absence. Over the course of half-a-season, a conversion rate of between 60-70% will probably result in at least 10-12 blown saves, probably more. This is something the Orioles cannot afford.
3. Chris Davis needs to return to his form of 2013 and 2015 
There's no longer any excuses, the big fella needs to earn his $23 million paycheck this year – something he hasn't done in either of the last two seasons. While his stellar defense, past heroics, and undeniable power may have helped buy some patience since inking that 7-year deal, the Orioles simply cannot afford to have Davis hitting .220 with 30 home runs this season. After a mediocre spring campaign where he hit just .214 with two home runs while battling an elbow injury, he needs to step it up a notch from the get-go, something he may be doing in a new role – leading off. If he can produce numbers close to that of 2013 (1.004 OPS, 53 home runs) or 2015 (.923 OPS, 47 home runs), then the Orioles may find themselves in playoff contention.
4. The Orioles need to hit 250+ home runs
While not quite a one-trick pony, the Orioles certainly do live and die by the long ball. In fact, they are the only team in baseball to have hit more than 200 home runs each season dating back to 2012, topping out at 253 in the playoff run of 2016. However, in a League packed with long ball hitters, suspect pitching staffs, and hitter-friendly ballparks, 200 home runs in a season is likely to be well behind the powerful lineups of the Yankees and Astros, among others. Further, the Orioles sure as hell won't produce the same levels of consistency shown at the plate by each of those offenses. The Orioles lineup is packed full of power, with each of Chris Davis, Manny Machado, Jonathan Schoop, Adam Jones, Trey Mancini, and Mark Trumbo capable of hitting 30+ dongs, however even so, the likes of Tim Beckham, Anthony Santander, Caleb Joseph, Chance Sisco, and Colby Rasmus will also need to contribute frequently. As seen in recent years, many games will be won and lost by the amount of home runs this team hits.
5. Jonathan Schoop must replicate his 2017 season
Forever living in the shadow of best buddy Manny Machado, 2017 was the breakout season Jonathan Schoop so desperately needed to forge his own identity, hitting .293/.338/.503 with 32 home runs and 105 RBI. The highly-talented second baseman was rewarded with his first All-Star selection and improved his standing and reputation in a League dominated by more heralded second baseman in Jose Altuve, Robinson Cano, and Brian Dozier. While his 2017 season was unlike any seen by an Orioles second baseman before, all of that could easily be forgotten if inconsistency returns in 2018. For the Orioles, who will need all the help they can get offensively this season, it's terribly important that Schoop maintains his levels of production and consistency.