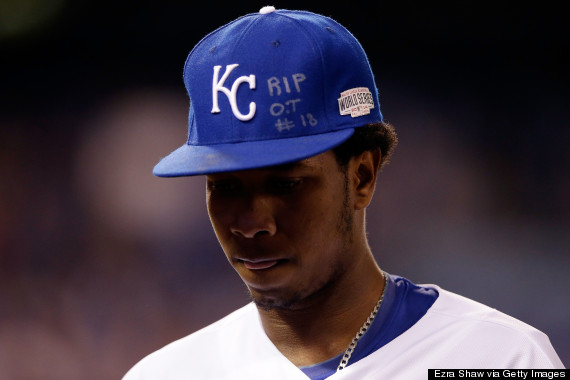 Like many baseball fans around the globe this morning, I found myself reading about the premature death of another young star of the game. Shortly after, once the initial shock had subsided, I asked myself how many more times must this occur before significant and meaningful action is taken?
In October 2014, it was Cardinals' Dominican outfielder Oscar Taveras. In September last year, Marlins' Cuban pitcher Jose Fernandez. Today, Royals' Dominican pitcher Yordano Ventura. All three deaths were avoidable and all have impacted the baseball community considerably.
After the shock subsides and the mourning process commences, people soon want answers. Sadly, more often than not in instances such as these, poor decisions are typically to blame and the answers only make things worse. These poor decisions are, sadly, not uncommon for young men in today's society. A young man myself, I understand the sense of invincibility one possesses. Our risk-taking, adrenaline-craving nature, and the need of excitement often leads us down dangerous paths. The thought of death is something we only truly think about when it strikes close to us, and even then, the impact of such events doesn't guarantee lessons will be learned in future.
While this mindset is dangerous for any young man, when fame, fortune, fast vehicles, and free time is thrown into the mix, the likelihood of a horrific outcome occurring is dramatically increased.
Oscar Taveras was just 22 when he and his 18-year-old girlfriend Edilia Arvelo were killed, after he had lost control of his car and crashed in his native Dominican Republic. The young outfielder had recently completed his rookie season with St Louis, playing in 80 games, and his future appeared as bright as any within the organization. Toxicology reports released two weeks after the event indicated that the amount of alcohol consumed was enough to place him five times over the legal limit.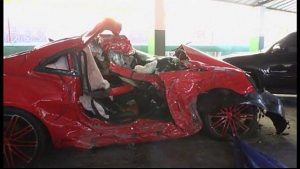 Jose Fernandez was just 24 when he and two others were killed in a boating accident off Miami Beach, Florida. Just five days earlier the young right-hander had won his 16th game of the season, allowing just three hits in eight shutout innings against the Nationals. While not driving the boat at the time of the crash, autopsy and toxicology reports released shortly after the event indicated he had cocaine in his system and a blood alcohol content of .147 – nearly twice the legal limit.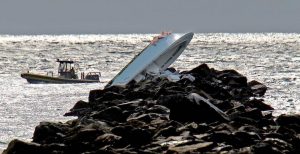 Yordano Ventura was just 25 when he died after his custom Jeep was involved in a crash early this morning. The talented, yet often controversial pitcher, owned a 38-31 record and a 3.89 ERA over the course of his four year MLB career. While investigators are still working to determine the details surrounding the crash, he was the only person in the vehicle at the time and photos indicate the vehicle ran off the road .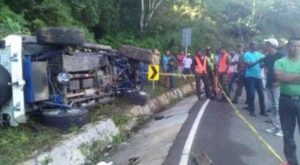 In addition to Ventura's death, former major leaguer and fellow Dominican Andy Marte also died in a separate crash in the Dominican Republic today, after his car ran off the road and into a nearby house. The infielder, who spent seven years in the Major Leagues, was just 33. Investigations are still being undertaken to determine the details around the crash.
With young stars of the game passing away in tragic circumstances at an unprecedented rate, the baseball community has turned its collective attention to Major League Baseball to see what type of response will be forthcoming.
In recent years, a number of high profile domestic violence cases have stolen headlines among National Football League fans. While criticized at first, the NFL has since been praised for its handling of such incidents and the preventative measures put in place for young draftees entering the professional sporting environment. To reinforce its tough stance on domestic violence and sexual assault, since 2015 many NFL prospects have attended private educational sessions run by Anna Isaacson, the NFL's vice president of social responsibility. These sessions, as well as presentations made by Isaacson and her team to existing players, coaches, club personnel and league staffers, help to identify signs of unhealthy relationships. The presentations also explore the meaning of consent, and reports thus far suggest real inroads have been made and genuine change is occurring.
While the off-field issues experienced within the NFL and MLB are certainly different, the message and corrective approach remains consistent – when a concerning trend arises, prevention via education is required to create change.
A comprehensive report into road deaths completed by the World Health Organisation indicates that the Dominican Republic has the most dangerous roads in the world. As noted by the Washington Post, a staggering 41.7 people per 100,000 die on Dominican roads each year, and when that figure is lengthened out over a person's lifetime (70 years), the odds of a Dominican being killed on the roads is 1 in 480. Third on this list, behind the south-east Asian nation of Thailand, is another prominent baseball nation, Venezuela. Here, 37.2 people per 100,000 are killed on the roads. The WHO report notes that among other reasons, poor speed laws and even worse drink-driving laws exist, and often they are not enforced. This dangerously influences the mindset, behavior, and culture among motorists, who in turn are not penalized for their risk-taking ways, or worse still, fail to understand the potentially dire consequences of their actions.
In the case of Fernandez, while he was not directly responsible for the boating accident, one still must wonder why he chose to associate himself with the risk-taking behaviors of others on board who were. Although on water and not land, the message fundamentally remains the same – there is a very clear lack of understanding or acceptance of the risk involved with such behaviors and that can often lead to tragic outcomes.
The time has come for Major League Baseball and its 30 clubs to take action. Further education is required for young players about the dangers associated with speed, alcohol, or drugs. This education, in particular, needs to be aimed at young baseballers making their way into the United States from South American nations where accepted norms differ significantly to that seen in America. The passion, flair, excitement, and raw talent South American baseballers bring to the game is second-to-none and is a key factor behind the resurgence of baseball as one of the world's most popular games. Losing three young stars in just over two years is bad enough; we can't take the chance of it being a fourth.