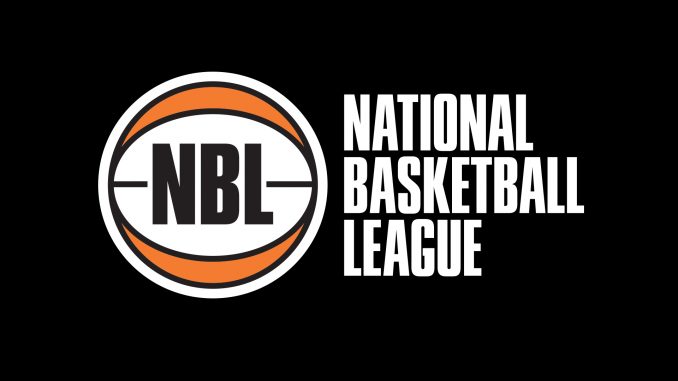 Thursday 5th October
Adelaide 36ers v Melbourne United (7.30pm AEDT)
The first matchup of the season pits two of the teams expected to be at the pointy end come the finals series. Melbourne United are back with a new coach and a similar highly touted team as previous seasons. The Adelaide 36ers are back with their core local players but three new imports including Ramone Moore, who last year played with United.
The 36ers are expected to be without Ronald Roberts, putting them down a big man against a plethora of bigs that United could unleash on them – Josh Boone, Majok Majok, captain David Andersen, Tai Wesley and Craig Moller. Daniel Johnson and Matt Hodgson will need to stay out of foul trouble for the 36ers to have a good chance on the glass.
New captain Brendan Teys will come off the bench and be expected to give his top defensive effort he has become known for over the past couple of seasons. The 36ers will also be hoping that new imports Shannon Shorter and Ramone Moore will be able to give them the offensive production that Jerome Randle gave them last season and if that's the case, it could be a good matchup between those two and Casper Ware and Chris Goulding.
Speaking of those two players, Ware and Goulding will be the excitement machines that get the crowd pumping (especially at home games). Goulding is coming off ankle surgery in the off-season and has appeared to be going along nicely since then.
There is still the same question with United as has been there over the past few seasons – can they all work together to win? Just about all of the Melbourne players need to have the ball in their hands to be effective and the problem is there is only one ball on the court.
The main question that Adelaide needs to answer is – can they still compete without Randle? As mentioned earlier Shorter and Moore will be the two that 36ers fans are hoping will step in and fill that void, as well as the continued improvement of Nathan Sobey and Mitch Creek who both took part in the NBA Summer League.
With United possibly thinking of how they will tackle the Oklahoma City Thunder and their on-going, on court, chemistry issues this would be the time for the 36ers to get the jump on the early favourites to become NBL Champions.
Friday 6th October
Cairns Taipans v Illawarra Hawks (7.30pm AEDT)
The Taipans will be hoping that their size will get them over the line this season and a big factor in that will be Nathan Jawai while the Hawks will be hoping their shooting can stay consistent to keep them in contention throughout the season.
In Jawai the Taipans have one of the best big men in the competition however his fitness is the main problem, only playing 19.5 minutes per game last season and for someone who is that skilled and can be that much of a difference maker, more time on the court is needed. They lost Travis Trice to Brisbane in the off-season and the player they brought in instantly wins the league "Best-Name" award – Scoochie Smith. Trice kept things moving last season and was able to create for himself when Cairns became stagnant offensively, Smith will need to do the same this season. Alex Loughton and Cam Gliddon also need to find their consistency and in the case of Loughton, his shooting touch which seemed to disappear in stretches last season. They have injury concerns with new import Michael Carrera out 4-6 weeks with a knee injury. Mitch McCarron and Jarrad Weeks are the X-factors off the bench and coach Aaron Fearne will be looking to them to provide a spark all season long.
The Hawks made minimal changes to their roster this off-season, swapping two imports out/in and keeping the rest of the roster that got them to the Grand Final Series. The problem with the Hawks team is their offense, they rely on a number of players to "get hot" throughout the season – whether it be Oscar Forman, Cody Ellis or Tim Coenraad – and there is still a heavy reliance on Rotnei Clarke, AJ Ogilvy and whoever their other imports may be (in this seasons case the finger will be pointed at Demetrius Conger for offense).
After what was a master stroke by coach Rob Beveridge last season, Clarke will likely come off the bench to dominate opposing teams second units once again and it showed the class of the former-MVP that he did so with no fuss last season. Nick Kay and their other new import, Delvon Johnson, will fight it out for the right to start alongside AJ Ogilvy but that could also be gifted to them depending on matchups with opposing teams.
With Cairns the league knows they're going to get staunch defense but the question is – can they score enough to win games? This rests on how they utilise Jawai, whether Loughton and Gliddon can find consistency and how well Smith performs in place of Trice.
With the Hawks it will all come down to who can support Clarke and Ogilvy week in-week out on the offensive end.
Early season and chemistry on the court is a big thing but getting those early home wins is just as big, making this a true 50-50 game. Taipans to get over the line at home thanks to some foul trouble to the Hawks front court.
Saturday 7th October
Sydney Kings v Adelaide 36ers (5.30pm AEDT)
The Kings will return from Utah in time to play this game and even though the 36ers will have played just two nights earlier, you would be excused for thinking they are the fresher of the two teams.
Sydney had a good showing against the Utah Jazz on Tuesday but it also showed their reliance is still on two players – Brad Newley and Kevin Lisch. If those two aren't firing on the offensive end, the Kings aren't going to put up a winning total no matter how well new imports Perry Ellis and Travis Leslie go on the court. Todd Blanchfield is a good addition to the Kings, moving north from Melbourne, and he instantly forces opposing defenses to stay tight on him creating more space for the likes of Newley and Lisch to slash through or break down their defender respectively. With Ellis they have a player who will fight hard on the glass as an undersized centre and due to that will likely rebound by "committee" rather than have a standout rebounder in the team. Leslie is a slasher and high flyer who will attack from the opposite side of the court to Newley. A big recruit for them, literally, is 7-footer Isaac Humphries who could take this league by storm if he picks up the pace early on and establishes himself as a legitimate threat down low.
There are a number of questions and what-ifs with this Kings team and their first game of the NBL season isn't going to answer many of them at all.
On paper the 36ers are the better team and they will matchup well with this Kings team who are likely to still be recovering from their trip to the USA. 36ers to get over the line but Perry Ellis to cause them some headaches.
Perth Wildcats v Brisbane Bullets (8.30pm AEDT)
The Wildcats come into this game touting one of the best starting rosters in the league with two NBA-calibre players in their lineup. The Bullets have added in former Melbourne import Stephen Holt and Cairns import from last season, Travis Trice. This should be an exciting matchup!
Bryce Cotton took the league by the horns when he came in last season and he was one of the main reasons why the Wildcats were able to walk away Champions. His explosiveness and shooting ability were tough for any opponent to stop. He is joined by defense-extraordinaire Damien Martin and will have fellow high flyer and import JP Tokoto on the opposite side of the court. Matt Knight and the final new import Derek Cooke should round out the starting five in the centre and power forward positions, while Angus Brandt and Jesse Wagstaff will be the first cabs off the bench. After that however, it begins to fall away a little. Lucas Walker and Greg Hire can have their moments but Dexter Kernich-Drew and Jarrod Kenny are still rather unknown quantities.
The Bullets were once again hit by an injury to Cam Bairstow and that means a large chunk of the big man production will have to come from Daniel Kickert, who is an excellent offensive player but it is on the defensive end and on the glass that he can become a liability. He, along with new imports Trice and Holt, will be the focal points of the offense for the Bullets and one that will be tough to stop if they can gel quickly. Torrey Craig is another big loss after getting a contract with the Denver Nuggets and they will be hoping that new import Perrin Buford can pick up some of his hustle stats from last season. Andrej Lemanis then has a tough call to make with the final starter – Adam Gibson for further defense and shooting or Tom Jervis to cover Kickert on the rebounding duel.
For the Wildcats it's simply a matter of not writing them off as they are a mainstay in the finals picture and with their main unit, look to be right up there again. The question is though – if one or more of those starters get injured, are they deep enough to recover? From the three position up to the centre spot on the floor you would say yes but Damien Martin or Bryce Cotton out for a period of time could be a different story.
For the Bullets the question is much easier – can Holt and Trice gel straight out of the gate? If they do, they make a deadly trio with Kickert on the offensive end that will be tough to stop. If they take some time, the Bullets could be playing catch up for the rest of the season.
It's tough to back against the Wildcats in front of a packed Perth Arena, they'll get over the line here but it could be a close one if the aforementioned Bullets trio fire from the get-go.
Sunday 8th October
New Zealand Breakers v Cairns Taipans (3pm AEDT)
The final game of the first round sees the Taipans backing up their Friday night game by heading over the New Zealand to take on the Breakers.
The Breakers, as bad as it is to say, are an old team and this could prove to be their downfall. They will continue to get the same fight and toughness out of Mike Vukona (35) and Kirk Penney (36) could still light up teams with his shooting but there's a whole lot of weight on those shoulders. Add Thomas Abercrombie (30) and Alex Pledger (30) into the mix and there's four out of their five starters aged 30+.
Abercrombie looks set to have a big season but that has been said before and unfortunately injury has played a part in his career thus far. Imports Edgar Sosa and DJ Newbill are solid players with the latter likely coming off the bench for the former. The real struggle is the depth of the Breakers, aside from their aging starting lineup, they are relying on young, inexperienced players to have career seasons off the bench and while that may prove useful in their development long term, in the here-and-now it doesn't bode well.
The question for the Breakers is – how are they going to create scoring opportunities? They struggled with this last season and haven't really addressed that with most of their players being "score-first" rather than "pass-first" and the former doesn't translate to well run offense.
The question for Cairns will be – can they back up two days later to challenge the Breakers at home? They are going to spend their earlier game trying to stop the Hawks from playing up-tempo basketball and that can take a lot out of a team, running back on defense to stop fast-break/transition offensive opportunities for your opponent.
The Taipans should be able to play well enough once again to knock off the Breakers away from home with their defense proving too much for a stagnant Breakers offense.
Tips for Round 1:
ADELAIDE v Melbourne
CAIRNS v Illawara
Sydney v ADELAIDE
PERTH v Brisbane
New Zealand v CAIRNS