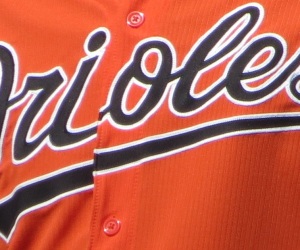 Dan Duquette and Buck Showalter have made a habit in their time together of turning reclamation projects into key cogs in the lineup, especially in the outfield.  Duquette and Showalter helped squeeze the last few drops of MLB production out of Nate McLouth, and last season, got a near MVP season out of Nelson Cruz while picking up very good seasons from Delmon Young and Steve Pearce.  With the Duquette to Toronto cloud which had hovered most of the offseason finally beginning to lift, the Orioles finally made a move yesterday, acquiring Travis Snider from the Pirates for low level prospects.
Snider has largely underperformed in his career.  As a former first round pick, his career .246 AVG and near 28% strikeout rate leave much to be desired, but Snider began turning things around last season with the Pirates.  His 2014 production far exceeded any past season.  It stands to reason that finally receiving sustained playing time was the break Snider needed to jump-start his career.  Snider will provide a power, left-handed bat, which is something the lineup lacked at times last year with Chris Davis struggling most of the year.  History suggests that Snider will strike out at a healthy clip, but his power numbers should increase moving from Pittsburgh's pitcher friendly PNC Park to the smaller Camden Yards.
With Snider in the fold, the Orioles now have plenty of depth in the outfield.  I still expect Alejandro De Aza to man RF and bat near the top of the order.  The acquistion of Snider gives Buck flexibility for both LF and DH.  Snider and Steve Pearce may be deployed to form a strong right-left platoon in the outfield.  The trade also further reduces the likelihood that Orioles fans will be forced to watch with their eyes covered as Delmon Young patrols LF.
When the offseason began and Nelson Cruz and Nick Markakis departed in short order, I initially feared the worst for the Orioles outfield in 2015.  Now, as Spring Training approaches rapidly, I realize the Orioles are well stocked to deploy an outfield which may ultimately outproduce last season's version.  A Travis Snider acquisition would not elicit much response from a Yankees or Red Sox fan, but as an Orioles fan, I fully recognize that these are the types of acquisitions which have fuelled the team's rise from the ashes to the ALCS.  The acquisition of Travis Snider is a shrewd, low cost pickup, which should pay dividends in the added outfield depth and left handed power production.