Key Points from Each Division Series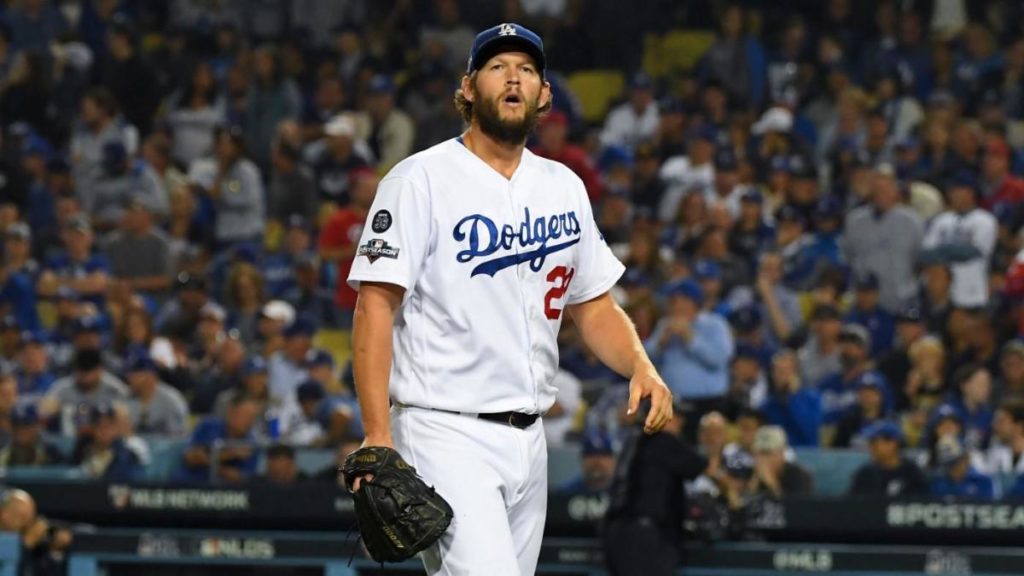 After what was a truly fascinating week of postseason baseball, what started as 10 teams vying for playoff success has dwindled down to just four.
Both the National League and American League's respective two divisional series' were filled with excitement and entertainment, however it was ultimately the Yankees, Astros, Nationals, and Cardinals who progressed. Let's explore below the three biggest talking points from each series…
ALDS – Yankees beat Twins in 3
The Twins entered the 2019 postseason riding a 13-game postseason losing streak and things only got worse, being swept by a savage Yankees lineup which scored 23 runs in three games.
The Yankees' pitching staff, in particular the rotation, was thought by many to be the team's only weakness, however it responded with a sizzling three game series by working to a 2.33 ERA. The starters combined, James Paxton, Masahiro Tanaka and Luis Severino, allowed just four runs in 13 2/3 combined innings.
The Twins' pitching staff paid the price for their wayward ways, in particular in Game 1 and Game 2 where they issued eight walks in each game respectively. You simply cannot afford to issue 16 free passes in the first two games of an ALDS against a side like the Yankees.
ALDS – Astros beat Rays in 5
After convincing wins in Game 1 and Game 2, it looked like baseball's strongest team would waltz to a series sweep against the Wildcard-winning Rays. However it wasn't to be, as the Rays struck back and ultimately forced a decider. Despite the eventual series loss, the brave Rays won a lot of fans for the fight they showed.
The fact that the series went to a fifth game may ultimately hurt the Astros in the ALCS against the Yankees. In Game 4 and Game 5 they were forced to start Justin Verlander and Gerrit Cole a second time, and this lessened rest may well prove crucial in what's set to be a tight tussle.
Two of the Astros' biggest names stood up when needed the most – Jose Altuve and Gerrit Cole. The little master Altuve was exceptional, hitting .350 with a 1.281 OPS, including three clutch home runs. Cole was also exceptional over two stunning starts, allowing just one run in 15 2/3 innings of work. He struck out 25 – yes, 25!
NLDS – Nationals beat Dodgers in 5
The Dodgers entered the 2019 postseason looking to erase the heartache of six prior consecutive playoff campaigns that ended with a loss. Unfortunately, the NL's benchmark team all season capitulated late in Game 5 and left themselves with more questions than answers yet again.
Clayton Kershaw's postseason woes are highlighted every time the Dodgers qualify for October baseball, and yet again he failed at key moments. His two appearances were poor – taking the loss in an all-important Game 2 and blowing a save in Game 5 while trying to protect a two run lead in the 8th. His 7.11 ERA confirms the postseason implosion theory.
Anthony Rendon is, without doubt, one of baseball's most underrated stars and he proved his worth once again in a wonderful series. Hitting .412 with a 1.220 OPS, Rendon was absolutely clutch in each of the Nationals' three wins.
NLDS – Cardinals beat Braves in 5
Paul Goldschmidt (.429/.478/1.339) and Marcell Ozuna (.429/.478/1.335) were both huge for the Cardinals throughout the entire series, packing a truly dominant one-two punch at numbers 3 and 4 in the lineup. Combined, the powerful sluggers tallied four home runs and knocked in 11 of the Cardinals 26 runs – 50%.
Ronald Acuna Jr. is one of baseball's brightest young stars and he sparkled brightly in what was a tremendous series. Eight hits, five for extra bases, and a 1.454 OPS helped spark the Braves' offense, however it wasn't enough to cover the inconsistent pitching. The only criticism for Acuna though was his costly base-running blunder in Game 1 – the lack of hustle on display for the entire nation was not a good look.
With everything on the line in Game 5, the Braves needed a strong start from Mike Foltynewicz. What they got though was the implosion of all postseason implosions, as the right-hander allowed seven runs and being hooked after recording just one out. There was no coming back from there, as the Cardinals would go on to tally an historic 10-run first inning to seal the Braves' fate.