Tyler Skaggs Died In Accidental Overdose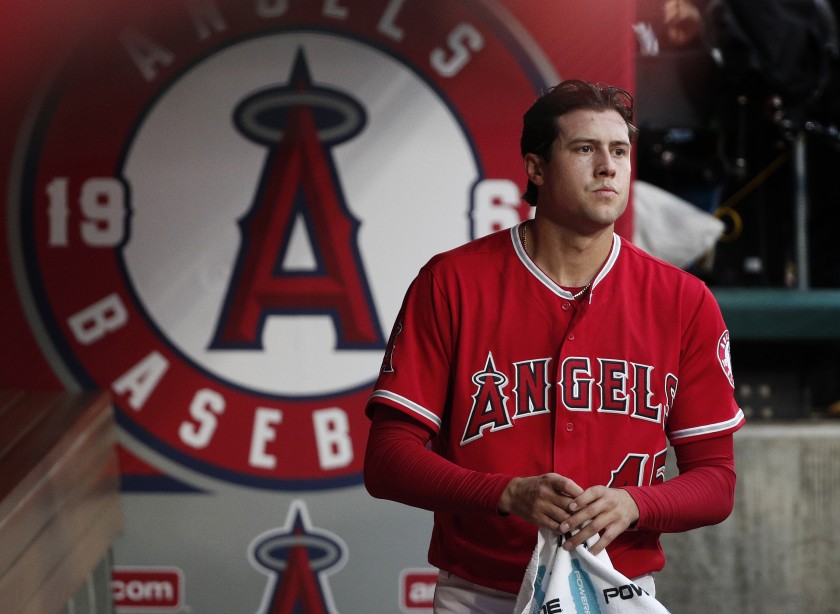 In a brief report released Friday, the Tarrant County Medical Examiner's Office revealed Los Angeles Angels' pitcher Tyler Skaggs died due to an accidental overdose. Skaggs, 27, was found unresponsive on July 1st in his hotel room as the Angels prepared to take on the Texas Rangers.
The report indicated Skaggs had alcohol, oxycodone, and fentanyl in his system at the time of his death. Both oxycodone and fentanyl are banned substances under MLB's Joint Drug Prevention and Treatment Program, however, players are only tested for drugs of abuse if their organization finds reasonable cause to do so.
In a surprising twist to the events as we already know them, Skaggs' family released a statement, which said in part: "We were shocked to learn that it may involve an employee of the Los Angeles Angels. We will not rest until we learn the truth about how Tyler came into possession of these narcotics, including who supplied them. To that end, we have hired attorney Rusty Hardin to assist us."
Today's news on Tyler Skaggs:

• Toxicology report shows he had Fentanyl, Oxycodone and alcohol in his system.

• This caused choking via vomit, which lead to his death.

• His family believes his death may involve an Angels employee.

• MLB to assign an investigative unit.

— DC (@DanClarkSports) August 30, 2019
Hardin is best known in baseball circles for representing Roger Clemens during the investigations into steroid abuse in baseball.
While we do not know who the Angels employee is, or their role in Skaggs' obtaining, and ultimately, overdosing on opiates, this is a grim day for an Angels organization already having a rough 2019, highlighted by the passing of Skaggs. On and off the field, a cloud has hung over the Halos and their fans, and the news today paired with MLB's announcement they are opening an investigation into the club and the circumstances of Skaggs' death, only adds to the darkness of a long year.
We may have the answer as to how Skaggs died, but there is much we do not know. We do not know how often Skaggs used painkillers, or why. We also do not know how he acquired the drugs, or if they were prescribed. What we do know, or at least have a greater understanding of, is athletes feel pain just like anybody else. With the pressure of their body being how they earn a living, they can rush back from injury, they can play hurt, and do whatever they feel necessary to manage pain. In the end, athletes are not the gods we put on a pedestal. They walk the same Earth we do, and in the end, they are mortal, as are we.
And they are flawed. Whatever happened on July 1st involved very strong prescription drugs. We do not know the exact events, but it ended in the loss of Tyler Skaggs' life. Some people have taken to social media to dismiss him as a junkie or addict, which is absolutely not the case. Tyler Skaggs was a leader at his workplace, a beloved teammate, husband, brother, and a friend. If he could leave all that behind, think of what we have to lose. And think of the pain everyone around us may be hiding every day. Think of Tyler Skaggs the man, after all, that's what he was.
A human being.