Fernando Tatis Jr, Savior of Major League Fun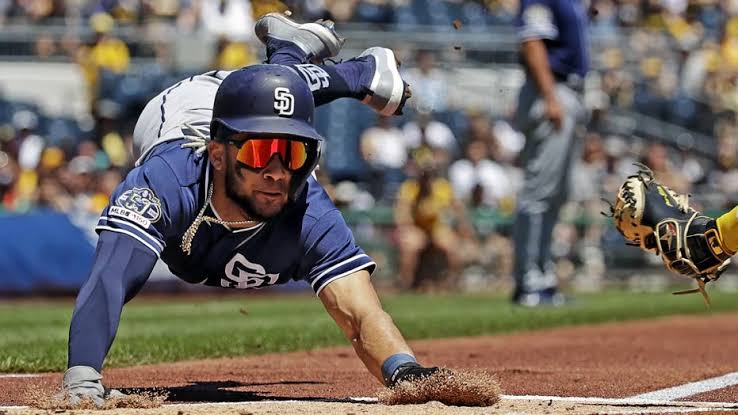 Fernando Tatis Jr is the most exciting player to enter the league in the last 30 years.
At 20 years old he has rejuvenated a starved San Diego fanbase which has responded with an 11% uptick in attendance and an 81% increase in local viewership (SBJ, 2019), all of which is to watch an emerging team that is still below the .500 mark. The buzz was already humming in America's finest city after the team signed Manny Machado, but Tatis earning a spot on the Opening Day roster and exceeding every expectationhas been a much stronger influence than anyone could have imagined.
FTJ is slashing .326/.387/.994 and that doesn't even begin to explain the excitement he brings day-in and day-out. The kid has instincts and a baseball IQ that I don't think has ever been matched in a rookie season. To this point, we have seen him fly from 2B to home on infield ground balls, tag and score on infield pop flies, and put New York to work reversing call after call when some poor umpire calls him out. It is remarkable how many expected outcomes he has reversed and turned into moments that will be remembered for years to come.
The greatest injustice committed in the baseball this year was not showcasing the next face of the league during the All-Star game. An ASG appearance isn't as important to Tatis or even San Diego as much as it would have been to the sport as a whole. MLB is experiencing declining attendance, viewership, and most importantly excitement. The fans of today are growing tired of watching 18 strikeouts with a couple of dingers sprinkled in. There isn't enough incentive to pay attention to the entire length of a game. The Best way to shift the tide is to put players like Javy Baez, Mookie Betts, and Fernando Tatis Jr in the spotlight and keep them there. Teams have become too focused on percentages and waiting for the long ball. Fans want to see movement on the bases, chances being taken, and players having fun. Tatis encompasses all of this at the highest levels of skill and personality. The league robbed fans of the chance to be introduced to him on the national stage in his historic rookie year.
The NL Rooking of the Year race is becoming hotly contested for the first time all season. Pete Alonso has been smashing the ball for the better part of the season – especially the first half; but hitting home runs isn't a rare feat today. 5-tool players are rare and Tatis is stepping into the discussion right when the league needs him the most and he is beginning to run away with it. A whole new wave of fans and players will emerge over the next decade as a direct result of the Fernando Tatis Jr and MLB would be wise to plaster his face, pink sunglasses and all, everywhere they can.