Reuniting with Adam Jones in Arizona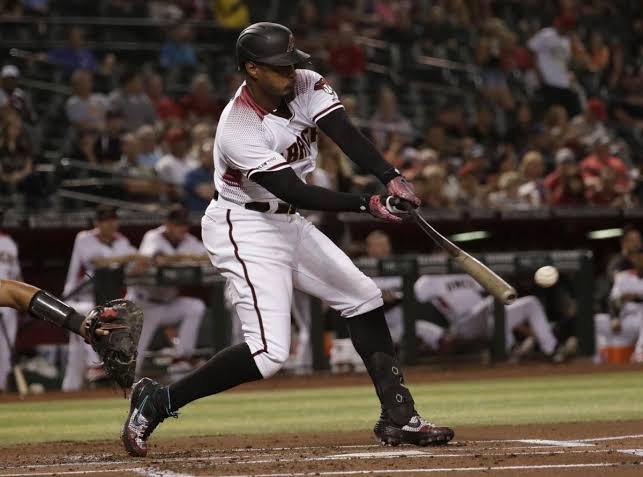 After venturing out to the west coast on Sunday evening, the Baltimore Orioles opened up a 9-game road trip in Arizona last night, facing off against a former much-loved teammate.
Hitting fifth and playing right field for the Diamondbacks, Adam Jones' charismatic presence once again graced the MASN broadcast and provided Orioles fans with an opportunity to reminisce of the times number 10 was watched admiringly each night through April to September for 11 seasons in Birdland. It was the first time Jones had faced his former team since inking a one-year, $3 million deal with the D'backs in mid-March, following an unprecedentedly quiet and frustratingly slow offseason.
Catching up with MASN's Roch Kubatko prior to first pitch, Jones was asked if he keeps an eye on how the Orioles are travelling this season, and noted in response how he keeps up with the progress of all teams in the Major Leagues – and that he isn't playing favorites…
"I keep track with what's going on in baseball. Obviously deep down I've always been a Padres fan, which kind of defeats the purpose of playing for the Diamondbacks a little bit, but I keep track of what's going on. Especially my friends. Always have.
I definitely keep track of what's going on with Jonathan Schoop, Zack Britton, Manny Machado. Obviously I get to see him a lot more often. But guys, my good friends, I keep track of them. I pay attention to what's going on in the game in general.
I reached out to Trey Mancini, I've kept in contact with Mychal Givens. Reach out to Richard Bleier here and there. I think bigger than the game is friendships, so I still reach out to my friends in the game no matter what uniform they're in."
Jones also discussed with Kubatko the importance of focusing on the situation at hand – that being the playoff push the D'backs are currently in the midst of. With 61 games remaining on the season, his new team sits just two games out of a wildcard spot with a 51-50 record.
Jones' value to the D'backs has been significant. He owns a respectable .764 OPS through 91 games, has hit 13 home runs, 20 doubles, and knocked in 45. Just three D'backs hitters have knocked in more than the soon-to-be 34-year-old veteran. In addition to the solid offensive returns, his leadership and willingness to pass on a wealth of knowledge from both the highs and lows of his time in Baltimore, has had a major impact on the Arizona clubhouse – especially among the younger players on the team.
It was those same younger players on the team which highlighted to Jones the large Baltimore media presence on the field pre-game, much of which was huddled around the D'backs dugout. These broadcasters and reporters wanted to catch up with the likeable larrikin, and the large contingent of Orioles fans in attendance further highlighted just how much he has been missed. In typical Adam Jones style, forever a showman, he didn't disappoint either, going 3-for-4 on the night, leading his team to an important 6-3 win. Did you expect anything less?